Hi guys,
I've always had a fascination with the Snub Nose version of the PKD 2019 (That Gun) - Blade Runner Blaster and have always wanted to create my own. So here goes.
I finally found some 3D files on Thingiverse for the full version of the PKD 2019:
PKD-2019 Blade Runner blaster. by AndersFP
Given, I'm a complete noob, I open up 3D Builder and start cutting up the Steyr Frame and merging it.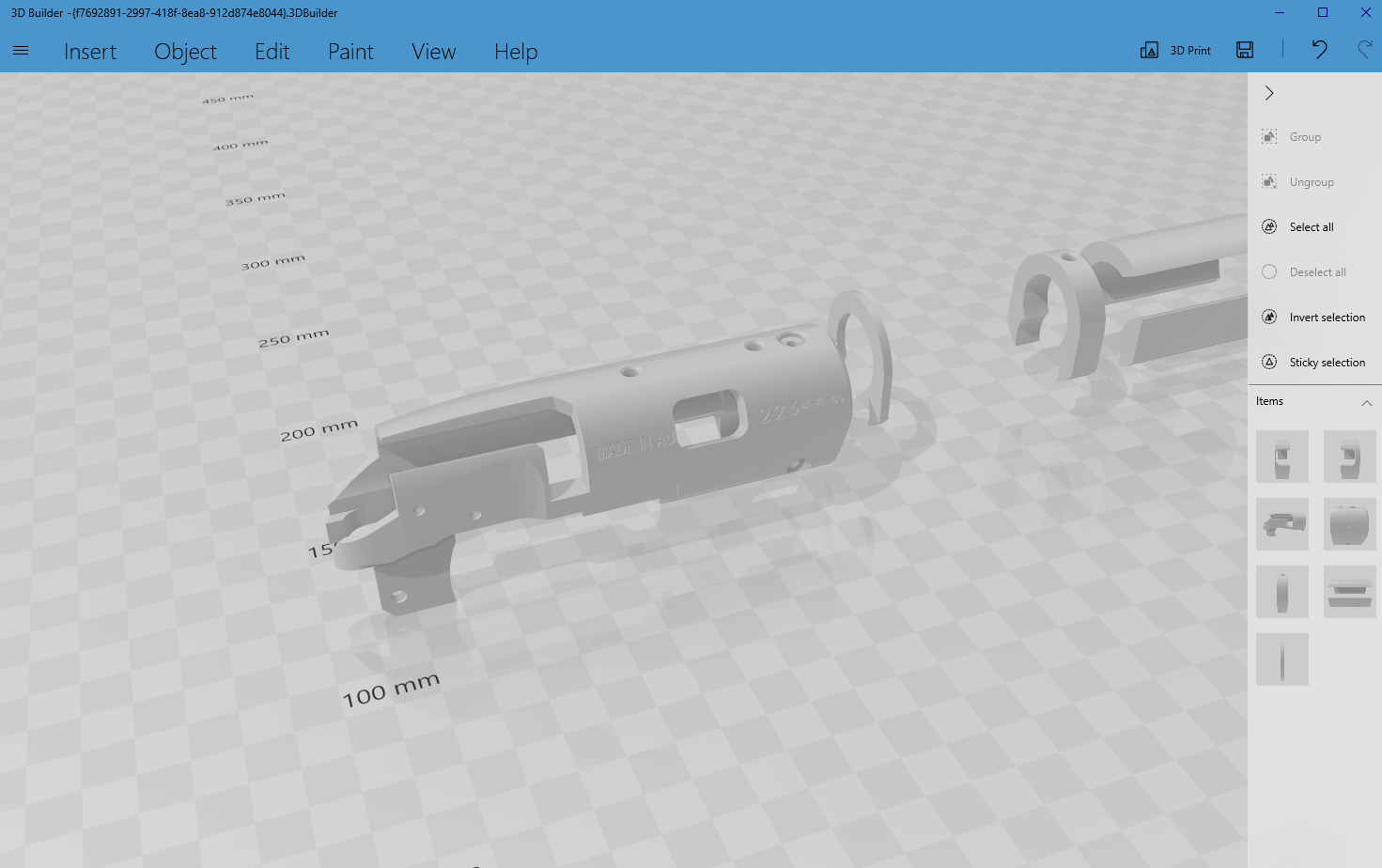 I print out a test piece on my trust Zortrax M200 (FDM printer). Fits like a dream. The cut down barrel works well too.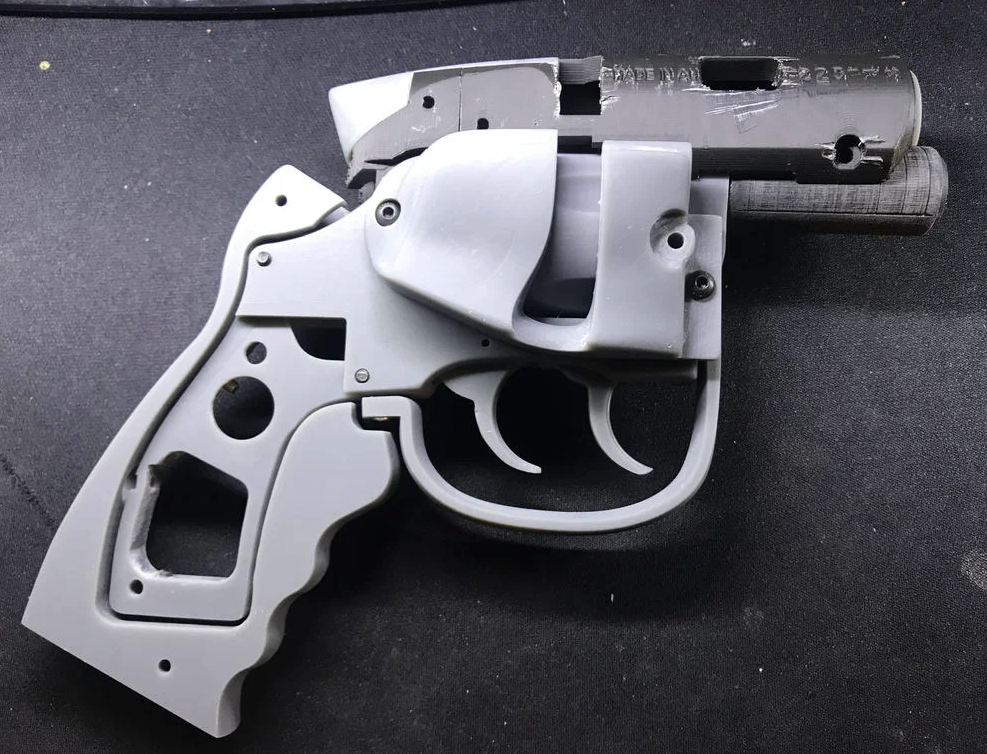 Next on the list:
1. Shorten the bolt
2. Modify the handle to be smaller / more snub like
Any thoughts / improvements?