This is the newest addition to my collection, took me years to get it, but I couldn't be happier with it now it's here!
The entire display is made up of screen used items. Aswell as his goggles, he's holding his hero metal shiv and his blindfold from the opening of the film and even has a set of Riddicks metal wrist cuffs (although these are from the sequel, but fit nicer on this display I think).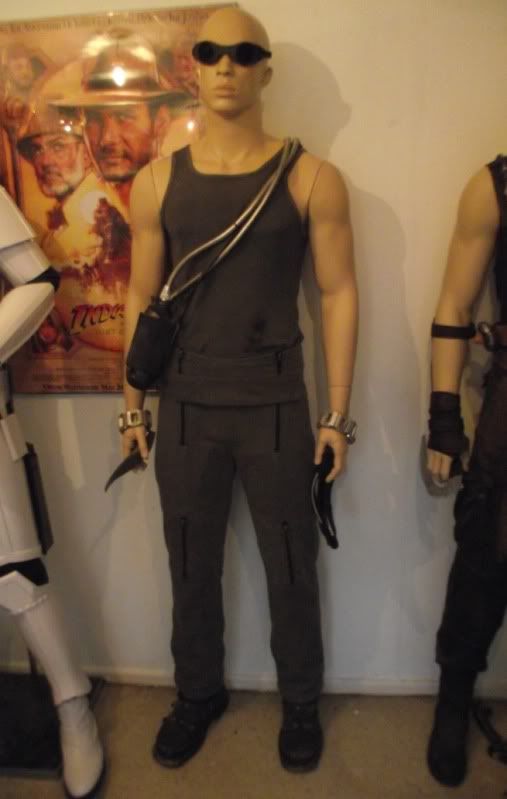 The costume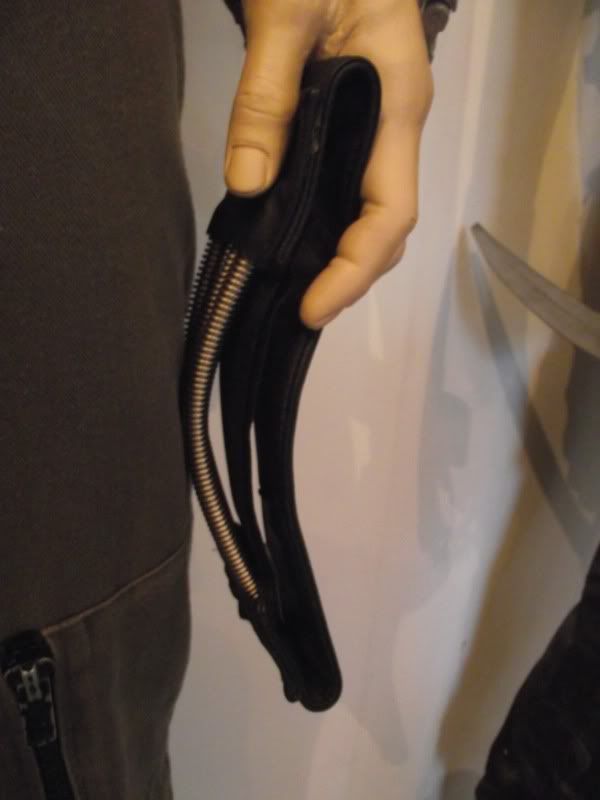 The Shiv & Blindfold
The Boots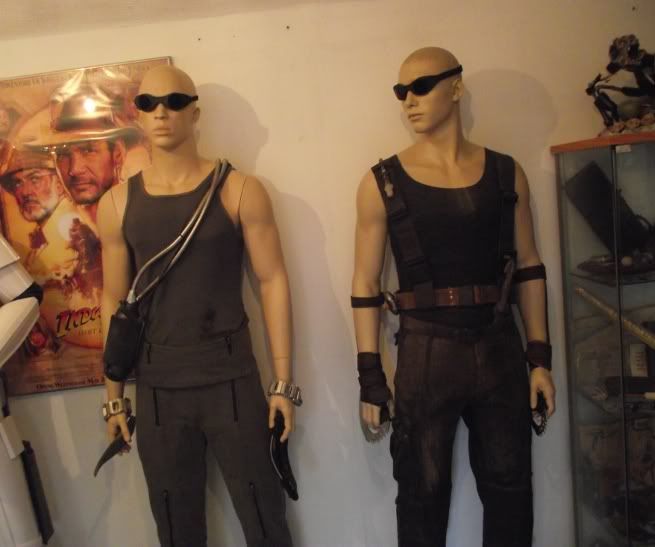 ..and just for fun the two of them together!
Last edited: