Well, I finally finished it! The skull is angled down where it shouldn't be, but it looks good since it is mounted so high to the ceiling. This replaced my hand-sewn Jack Sparrow jolly roger flag; now I have to find a place to display that.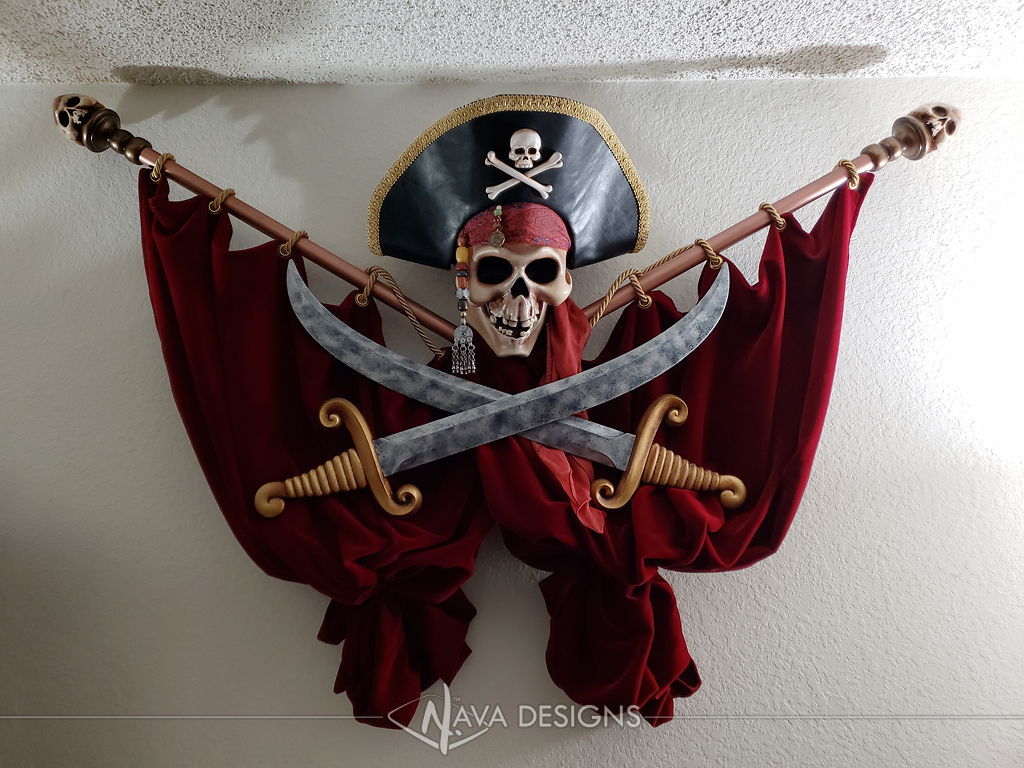 ​
Of all of the 3D-printed parts, the only thing that I didn't make from scratch was the skull(s).
The drapery pieces are 45-inches square, which is the perfect length for the width. The length, however, was far too long; I had to fold the bottom of the fabric before I gathered it.