I've been making a lot of progress the past couple of weeks!
He talks! Sorry it's sideways.
I got the swords built, cleaned up, and painted. Polyprimer is a huge help when cleaning up big, smooth 3D prints. It's a catalyzed primer you use with a spray gun that allows you to build up a thick coat that cures quickly for easy sanding.
And then I started patterning out the hat, which is shaping up to be simpler than I expected.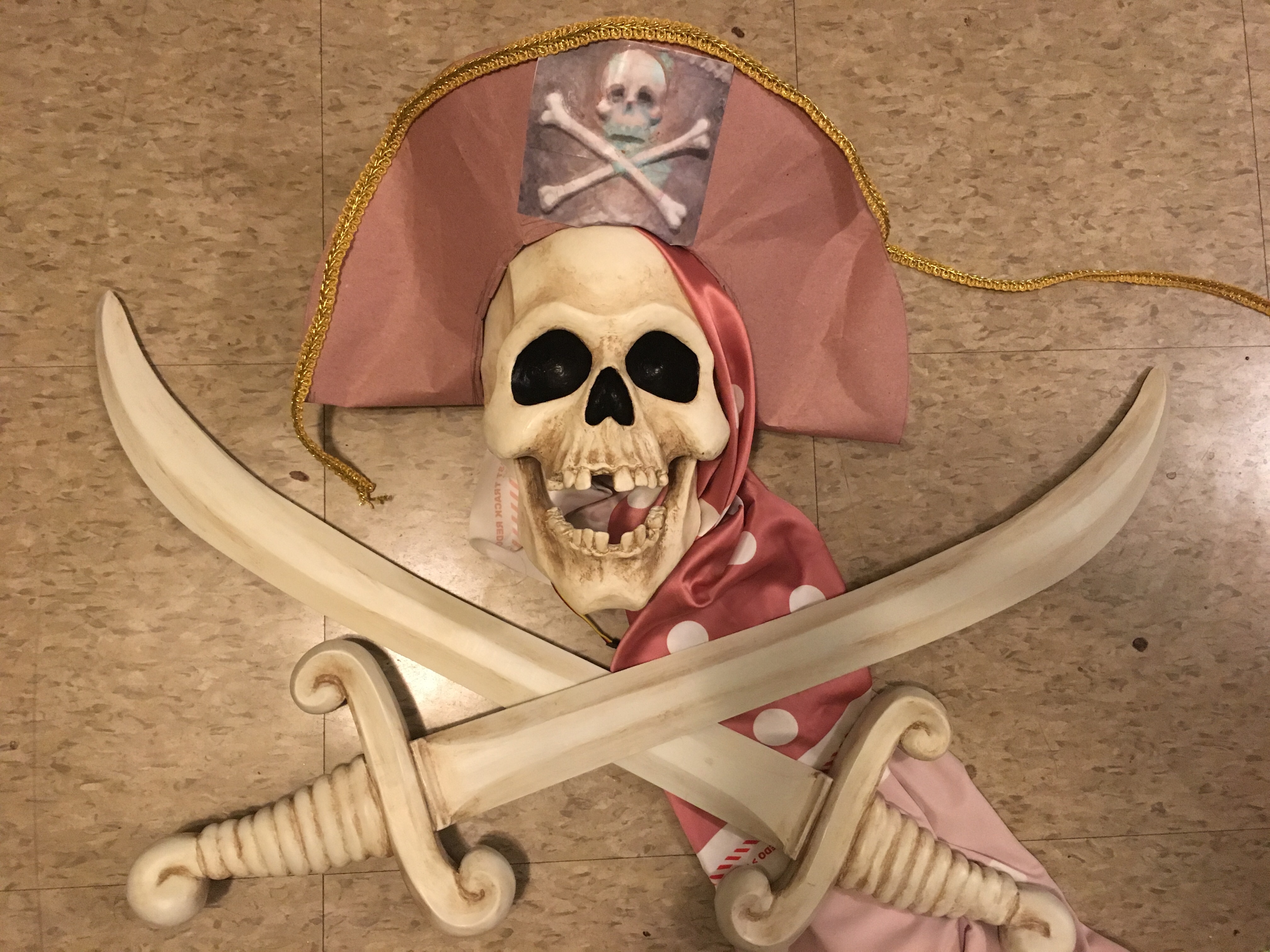 Also sculpted the little hat skull and crossbones.
Expect more soon. It's moving along now!