Hey everyone! So I have posted a few pics of my Predator with the elder on it... and a few with the P2 bio and the elder on the halfmask... but I have never actually worn this suit to an event....TILL NOW! I got back from Ohayocon last night and I had a great time!!! It certainly wasn't my first convention (maybe my 25th? ha) but it was my first suiting up in something as extreme as the Predator... I've gone from Scorpion, Boba Fett, Biker Scout, Captain Falcon, to now Predator! Anyway the convention was a blast! Ohayocon is your standard run of the mill Anime con in Columbus, Ohio. I am not that big into anime but I love the video games and I certainly love the atmosphere! My friends always make these cons a blast for me! In the photos you'll see a stormtrooper and Boba Fett. Those are my two best friends. Joe (TK) and Justin (Boba). Justin and I used to Fett together. So yeah... here are a few, a very select few of the hundreds of photos I have already found of my suit! If you want to see more (and possibly a few videos in the near future) check out my facebook!!! I just chose a few to share with you guys. Lem the P2 was a HUGE hit!!! Thank you for giving me the opportunity to fix up and rock the bio!!!! I hope I did it justice for you!!! I was also very lucky to have my loving girlfriend suit me up and get me water when I needed it. She is truly an angel I love her.
Of course, constructive and intelligent criticism always welcome!
Onto the pics!
Myself and my beautiful girlfriend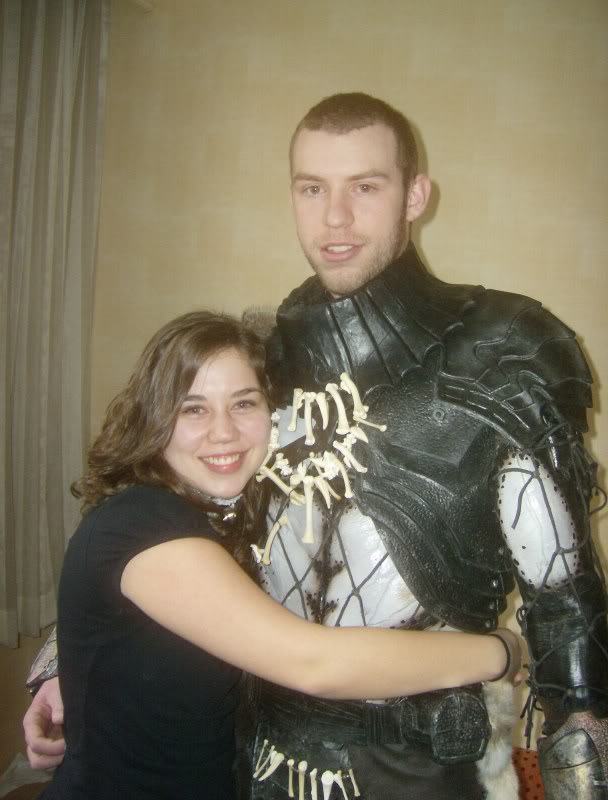 The buckets and masks in the hotel room
Pics of me wearing the Elder bio along with my friends in their Star Wars armor
Pics of me wearing the P2 bio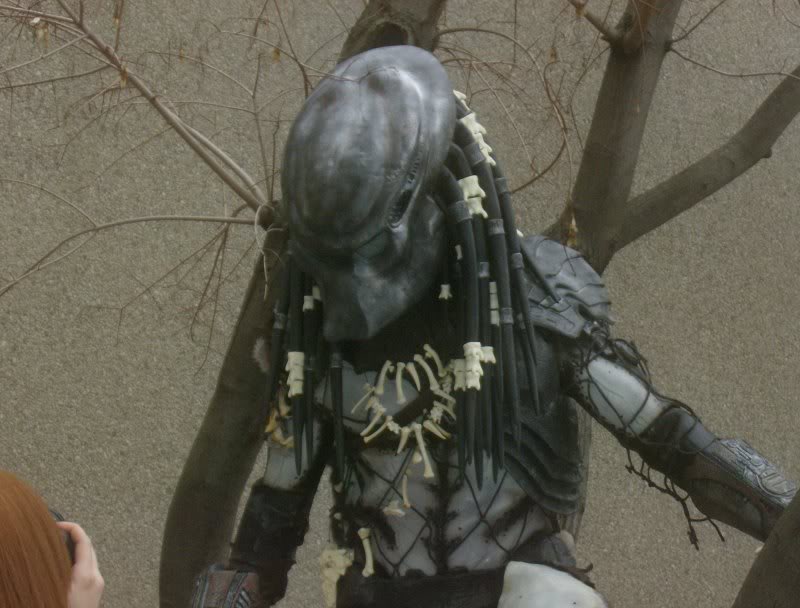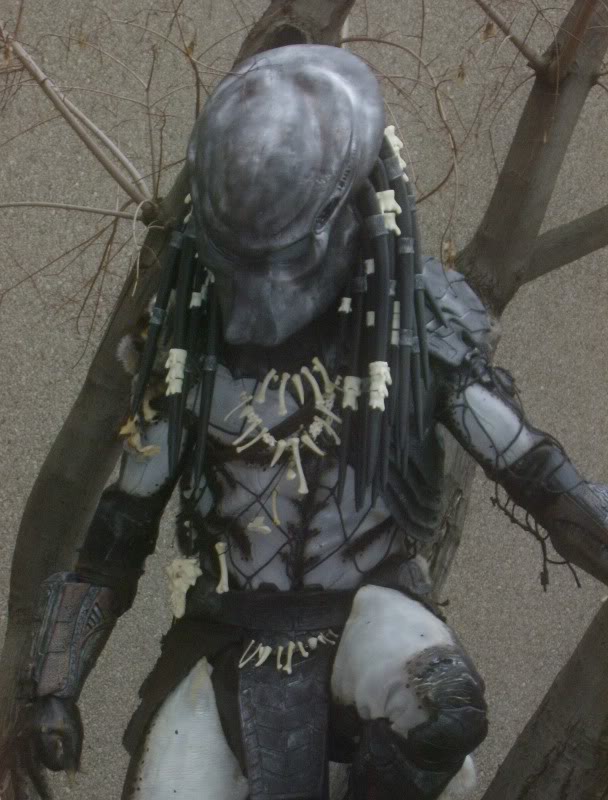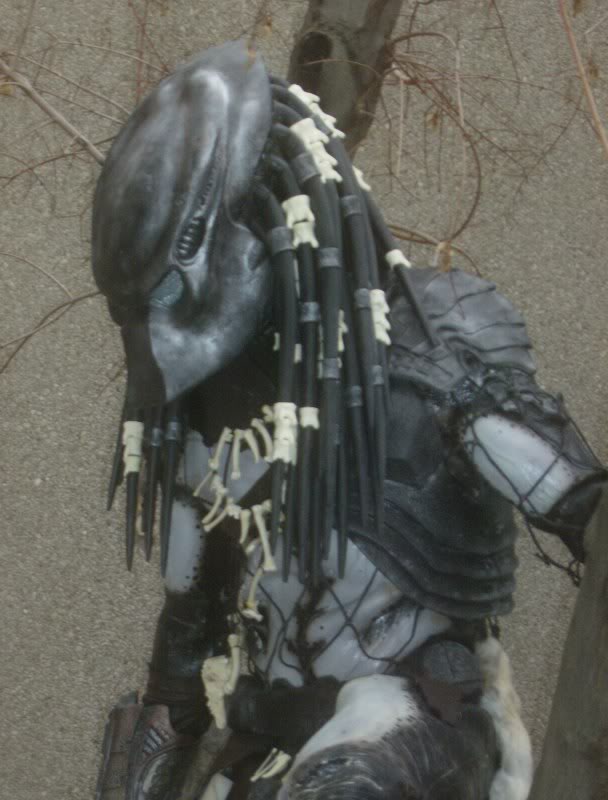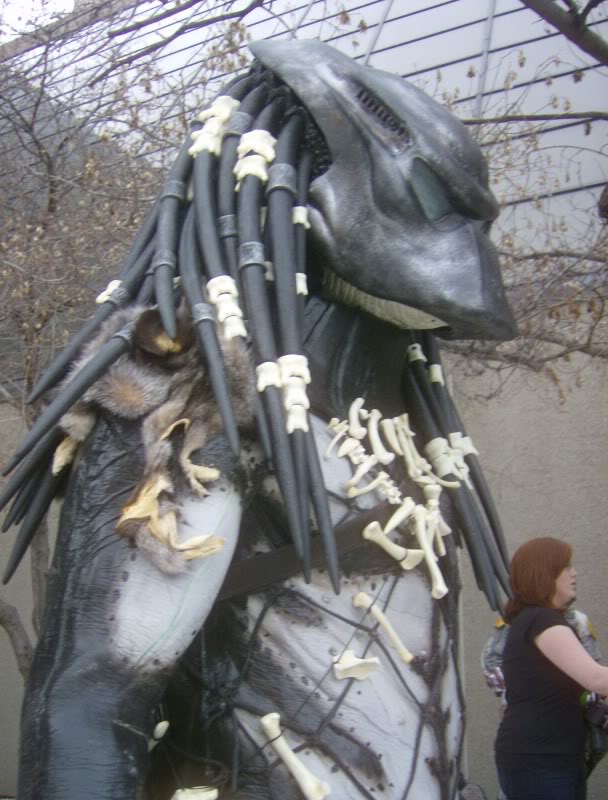 A couple of Justin (Fett) and I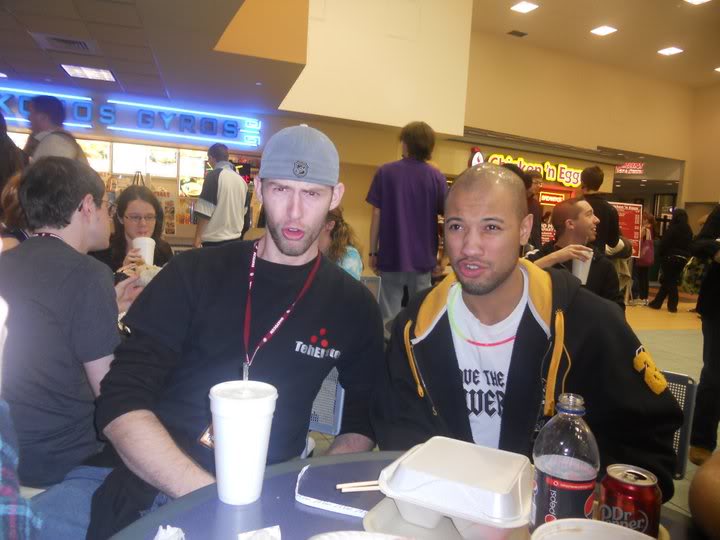 So there they are! Theres a few of atleast 100 I have already found! Check out more on my facebook! It was fun trooping with Justin. Fett and Predator are my two absolute favorites so i t was awesome seeing the best hunters in the galaxy tear it up at a con and then be best bros out of costume. The Predator was a huge hit... I loved it! Let me know what you think!!!!
Also... ignore what I am drinking in that one pic... I wanted the Jack... Fett wouldn't have it hahaha
Thanks for looking!!!