I've spent a little over a year collecting contents for my replica Bourne Identity bag. I collected the replica contents from many sources, and I created the templates for the credit cards myself (I'm happy to share that PDF) The bag and some of the money came from Magnoli Props.
I'm not as good at building props, but I do love photographing them and coming up with compositions.
Here is the feature composition: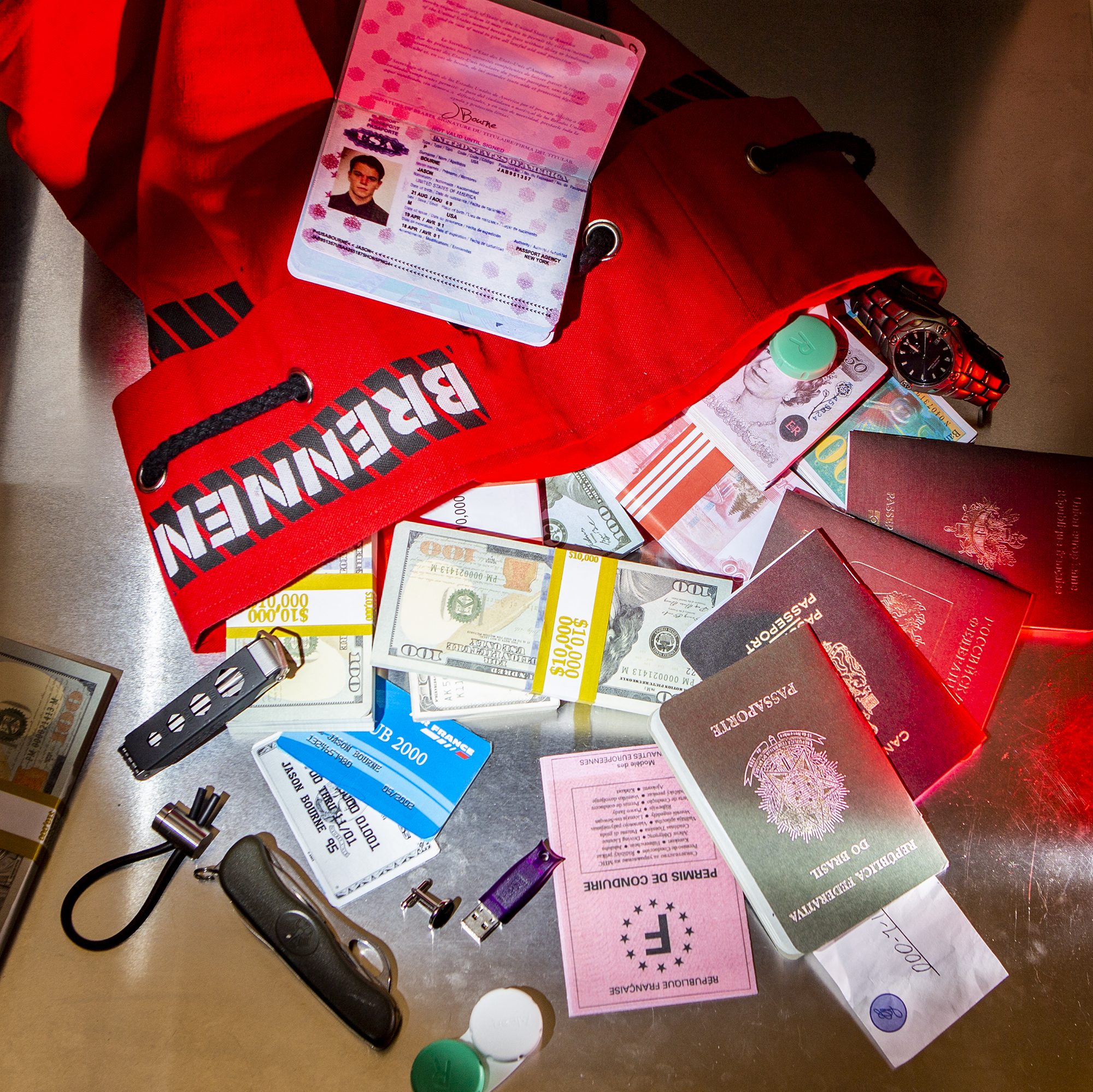 And here are a few on-location shoots with the bag I did with my friend Lily on Embassy Row in Washington DC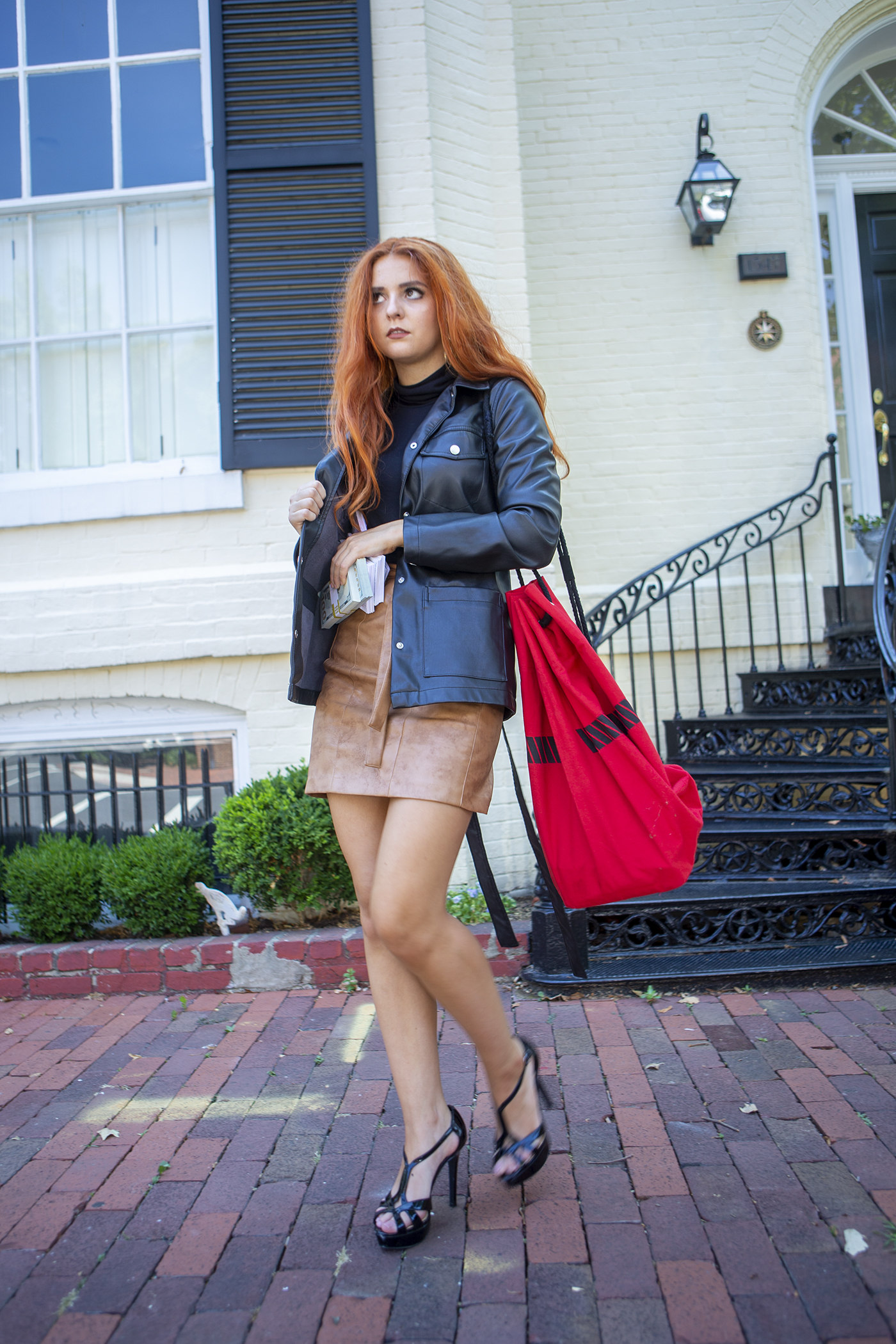 And here are some detail shots of the individual props
The passports came from Gus Weber via eBay. These were extremely hard to come by. It's very difficult ordering "counterfeit" passports for delivery in America. They didn't pass customs the first try.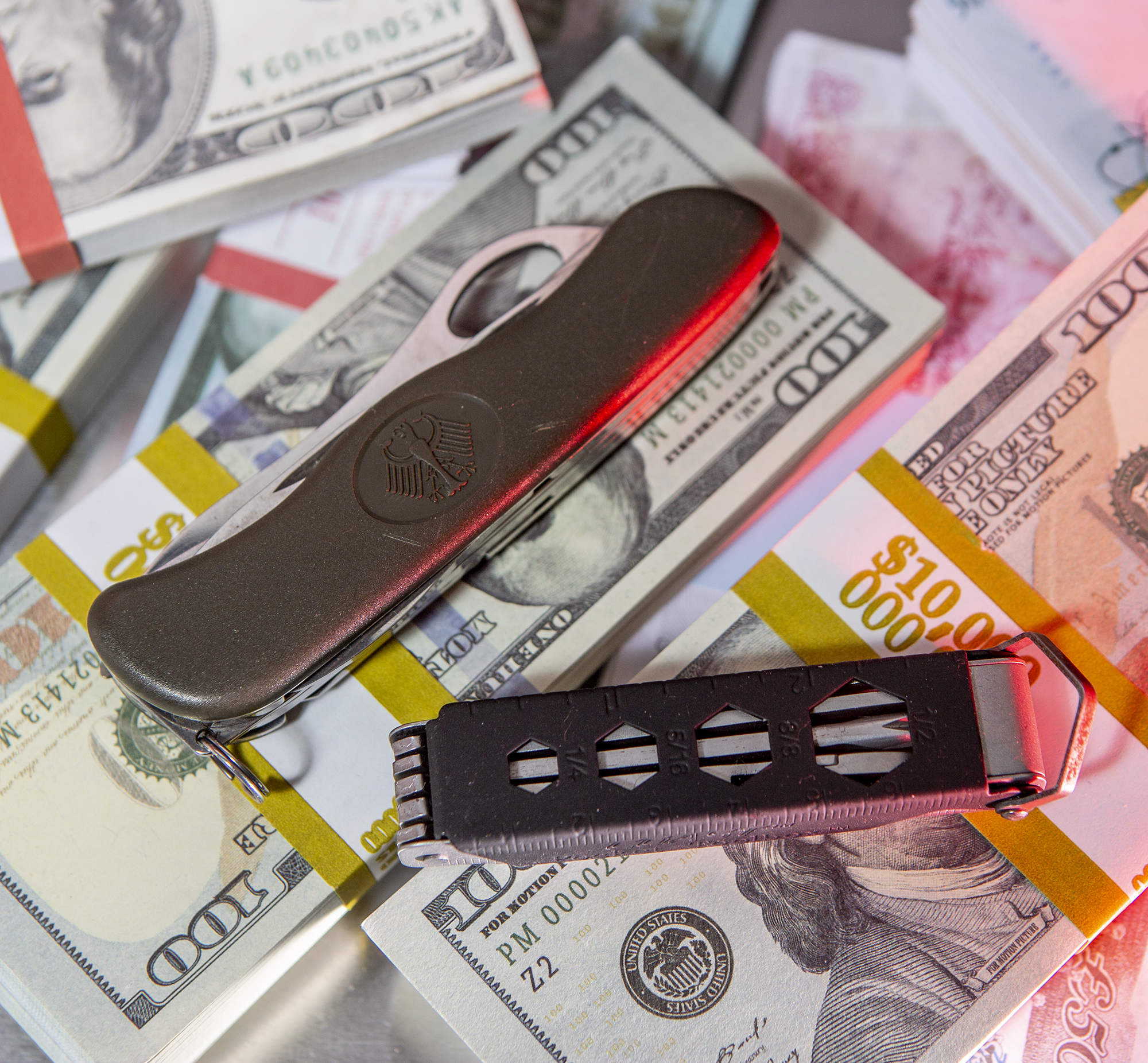 It's been very difficult to locate an exact replica of the German Army Knife that was used in the movie, but this one is legit German Army issue. The multi-tool is an exact match and very common.
The leather (loop) keychain and USB drive were kind of pricey and came from Europe. I used screen grabs to mock up the credit cards. I printed them on label paper, and adhered them to expired Hotel key cards (right size, and no embossed letters or chips)
The cash came from multiple sources. The best I got however is from PropMoney.com I highly recommend them.
I'm still in search for a few more country's currency, but the film came out right before the Euro was standardized, so the franc, lyre, and deutschmark, even as replicas, are a bit more difficult to find for sale. So for now, I'm going to pause on pursuing those.
This was one of my big quarantine projects, now I'm moving on to something new.