I've spent a good bit of quarantine working on collecting and creating prop replicas from my favorite movies. Tonight for New Year's Eve I spent some time in my studio coming up with a photo composition of my Goonies props.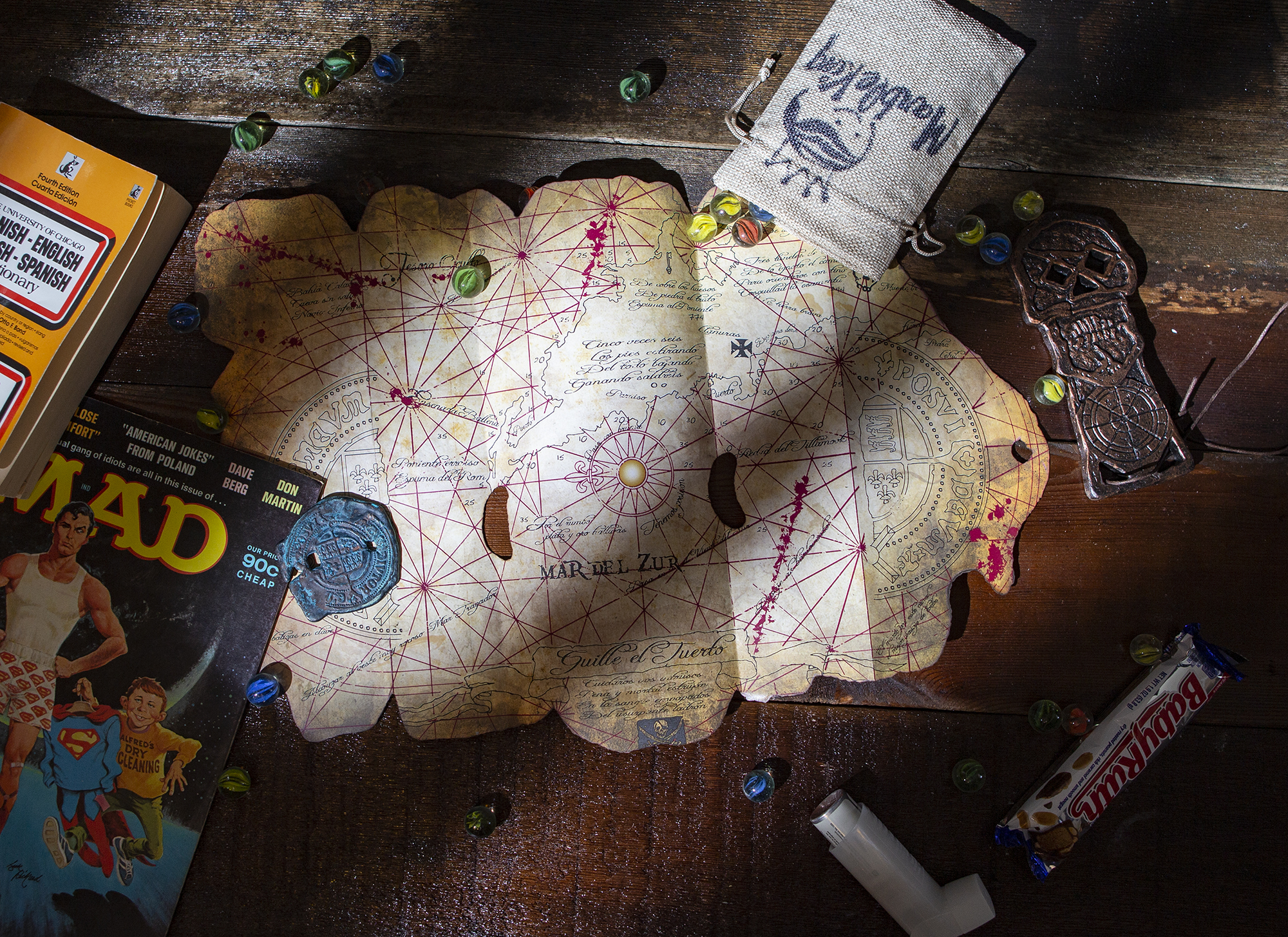 I wanted the lighting to feel like the basement of the Lighthouse Lounge (like when they discover the counterfeit $50 bill printer, or the lights coming in from Sloth's jail window)
I could not find a decent Marble King marble bag replica online so I just recreated the logo myself on a blank burlap bag. The "grain" on the bag was thicker than on the bag, but I had as much a hard time finding a blank bag.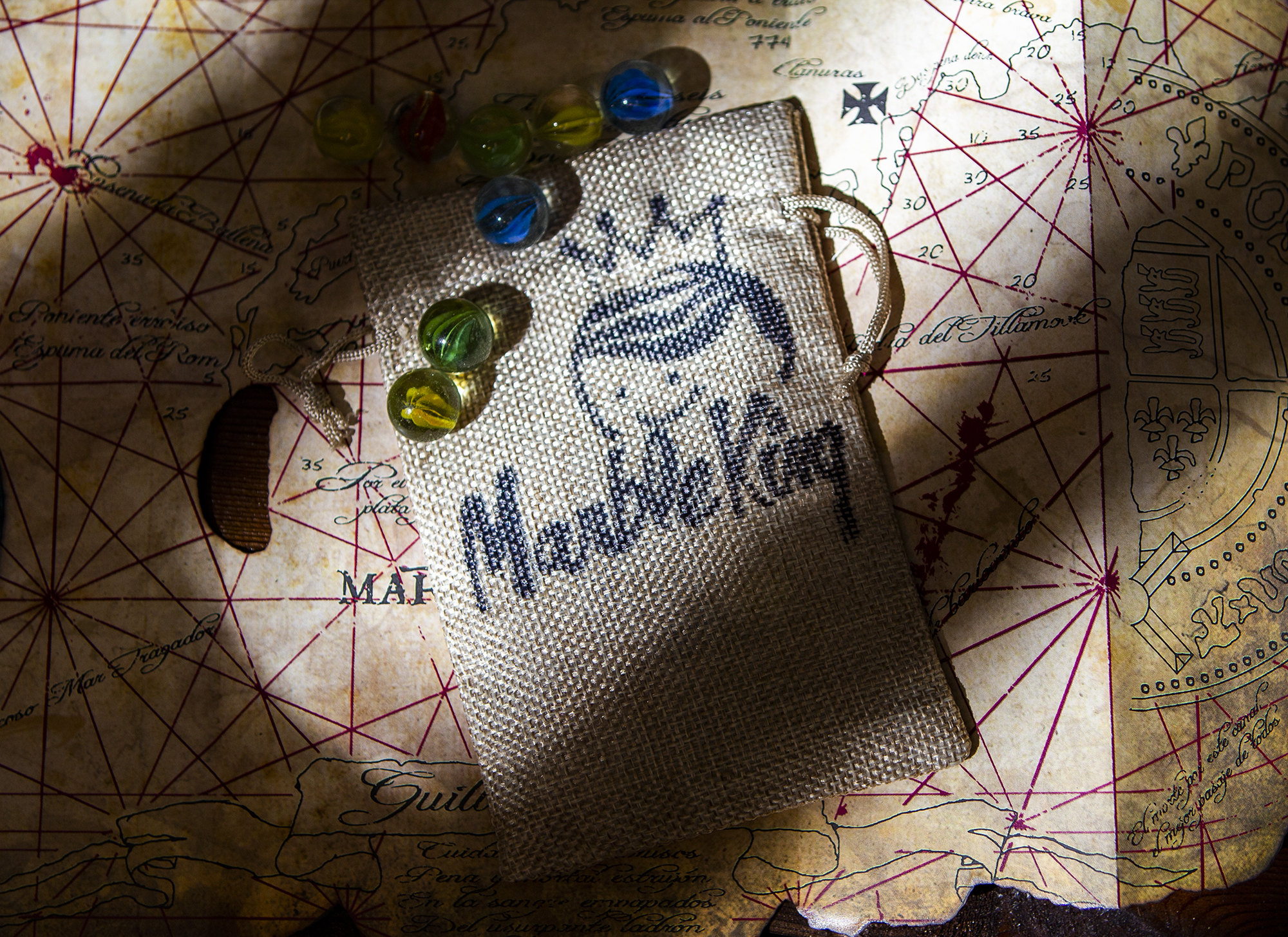 My other big collection is vintage MAD Magazines, and I happened to already have this issue that Mikey was flipping through (fun fact, the pirate map features a "fold-in" clue in a segment that was ultimately cut)
Also Nestle has changed the Baby Ruth wrapper from white to silver foil in the last 35 years, so I relegated it to the darker edges of the composition.
I recently posted my Jason Bourne red bag composition in this forum. I'm currently collecting props that symbolize the hero's call to adventure. I'm shooting a series of photos in a series but have a few more treasures to track down.