I am working on another one of Pete's Wolf heads. The 1st one I did was his first open mouth sculpt, and since then hes done a closed mouth, and one with the mouth half-open half-closed - which is the one I'm working on. I really have to hand it to Pete - his sculpting skills are simply mad. He textured this bad boy out the wazoo. For me, I love details and comparing the open mouth to this one and seeing all the subtle differences hes made is really cool. I'm not posting pics of them side by side yet - I'll save that for last when this one is all done. In the meantime, here is a quick comparison of the three verisons that Pete has made:
Pete reinforced the resin with fiberglass to make it stronger. It confused me at first when I was dremelling it because my hands were getting super itchy from the resin dust! Reason #423 why you should always wear a respirator when using a dremel lol!
So, here are the pics with white primer on it...gonna be a slow process to paint this up since I plan on taking my sweet time with it...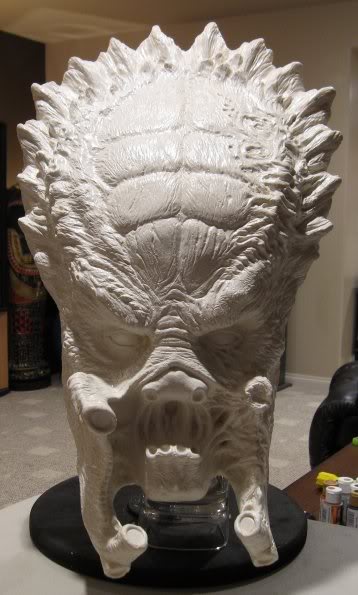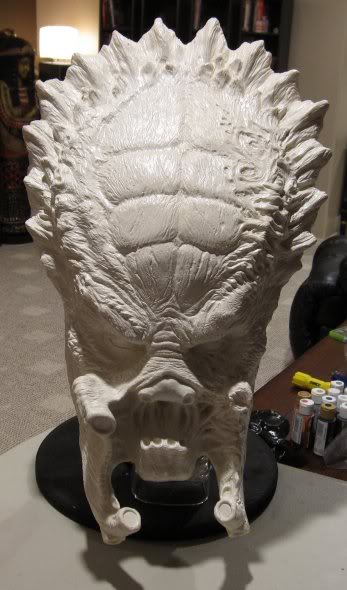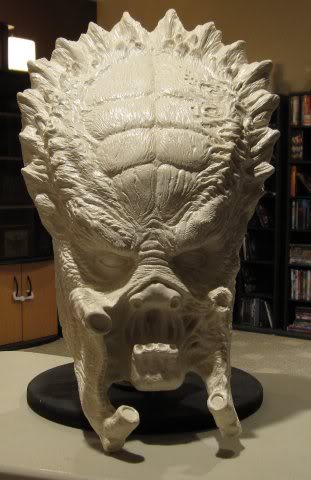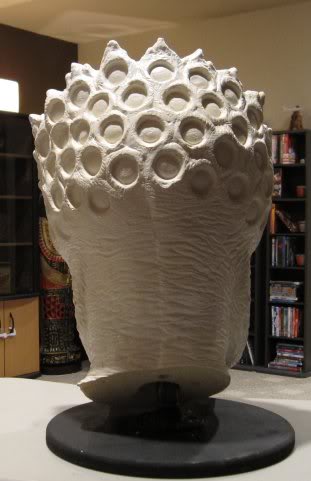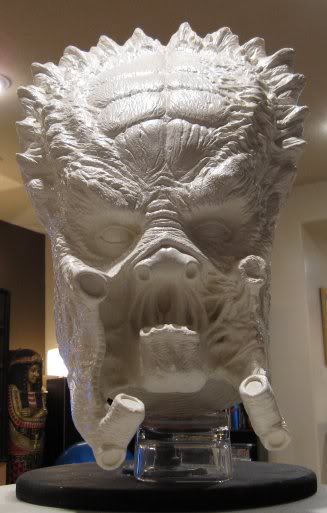 Some of you are probably wondering why I post so many freaking pictures....well, when I see pics of other people's stuff - be it Bios, or heads, I can create a visual 3d picture in my head of how it would look if I were holding it in my hands. I can rotate it and see it from different angles which makes it easier when I want to draw something that I don't have in my hands. I also know that other people use my pics for reference in their own sculpts, so the reason is two-fold...