Well, i started this sculpt a few months ago , then just left it as i had no clay left , due to P2 and the alien sculpt.
I finally got around to starting this in earnest about 10 days ago, and rememberd someone saying " you will never do a journey without showing us progress "
WRONG ! ! !
+ i know it pisses some people off with small updates.
Here he is start to finish in ONE go.
but before the pics let me say this, THIS IS NOT FOR SALE. IT IS PURLEY FOR ME, A TOTAL ONE OFF, SO I HAVE A UNIQUE MASK, THAT NO ONE ELSE HAS.
call it dangling carrots if you wish, i couldnt care less.
And this is probably my own P1 Pred head sculpt, so im happy to have come full circle.
It has been sculpted to fit a bio i have here, which means it will be a silicone mask, so i have to make a resin mold, this will take some time while i source the correct materials etc, so there will not be a mask to show for some time, and ill only show more picture when one is painted up.
the teeth will be again 1 offs. filed down and sanded down P2 teeth i think. ( saves making a mold for just 1 set of teeth )
anyway enough rambling, heres the start of him, in all his DUCK faced glory.
U G L Y huh
and a few hours of throwing clay at him from across the room he came to this.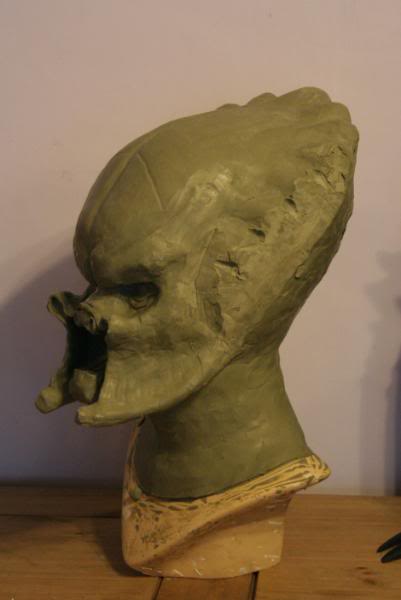 Then i decided to try the bio on him, which i then realised was warped and throwing the sculpt out of shape badly, as you can see hehe. So a quick tip from HEZ ( thanks buddy )helped me straighten it out somewhat from this picture, but i have no more pics of the straightend bio as i did not want to bash any details.
So i went back to the sculpt and over the next few days came up with what you see below.
i hope you like this, and at least youdo not have to put up with some drawn out long assed journey thred eh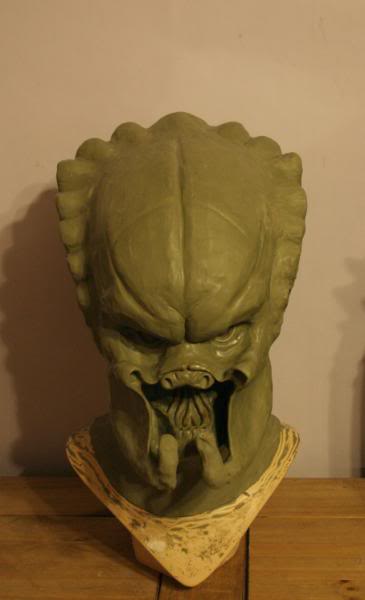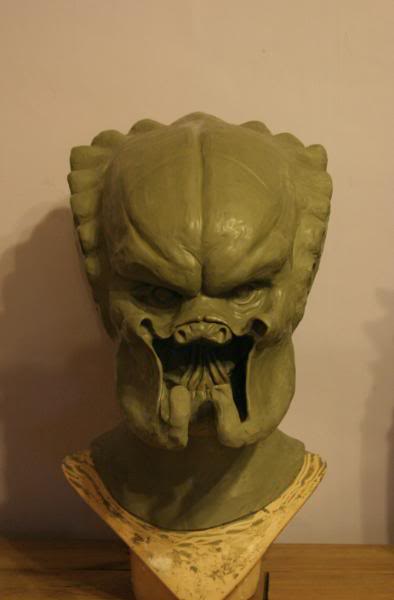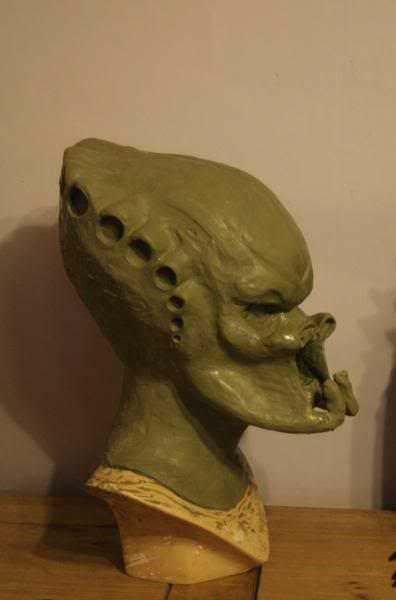 Decided to close the inner mouth alittle here , forgot to say