Member
RPF PREMIUM MEMBER
This is a build that I did a few years back but I documented a decent amount of the build so I thought I'd share the build with all of you. I'm currently in the process of making a v2 helmet so I'll be sure to start a thread on that one as well!
So lets rewind the clock to February 25th, 2015, I was really into the game Payday 2 at the time and on this day they announced they'd be adding a new "Heister" from another one of my favorite games Hotline Miami. This character was the main protagonist in the first Hotline Miami game and up until this point we only saw him as a 16 bit overhead sprite, so I was pretty excited to see him as a fully rendered 3D character!
Above is how his character appears in Payday 2
So after this I spent close to a year just thinking of how I was going to go about making his helmet, I initially thought about making a model that I could turn into a Pepakura file as that's what I was most familiar working with at the time, but I decided it was time to delve into the world of 3D printing to tackle this project. After a bit of saving I picked up an Ultimaker 2+ in the summer of 2016 and started down the long road of building this thing!
I had created a 3D model using a cleaned up version of the in-game files and started printing the FIRST helmet (keep first in mind), The build platform on the Ultimaker 2+ isn't exactly the largest so I had to cut the model up into a fair amount of pieces in order to print it all but after about a week I had half of my helmet. Unfortunately I didn't document the process of this first print so I only have a few images of it.
You may be asking yourself "where's the top?" well I decided to start gluing the pieces together and quickly realized this thing was absolutely MASSIVE, I mean it would've looked big on someone like Shaq's head. Somewhere I must've input a wrong number while scaling the model and it was just stupidly big.
So I went back and started printing a SECOND helmet, hoping this time I got the scale right. After a few hours into printing this new helmet I noticed my printer was skipping layers due to a faulty bearing in the z axis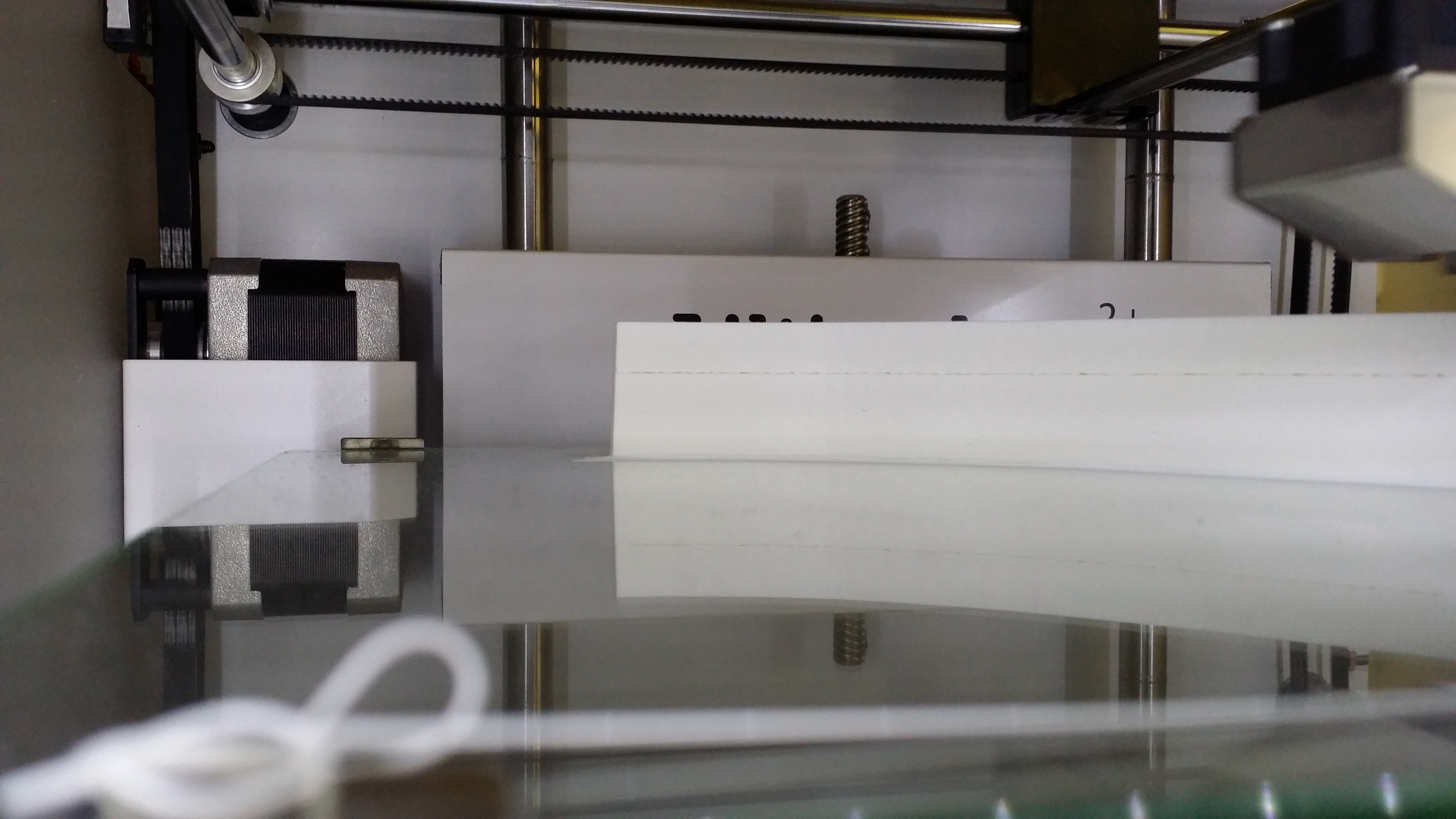 Above is a slightly poor quality image of the layer skipping but you get the idea...
At this point I was pretty frustrated, my new $3,000+ 3D printer wasn't working properly and needed repairs and the convention I had planned on debuting this helmet at was just around the corner, I decided to put it on the back burner until after the con and after I receive the parts for the repair.
Last edited: