Master Member
RPF PREMIUM MEMBER
Okay folks.
I have heard about a "painted handle decorated with ridged plastic" from the caption on some old Christie's auction from the UK. This was usually paired with a picture of a bladed Graflex Stunt saber, the only one surviving in its original state. We were wrong about this.
Some of you have seen this photo. I found the exact live auction, got the catalogue and
redbutton
and I scanned in good res copies of the relevant material. There is no mention of a blade, no rivets in the clamp and the original socket seems to be intact, minus the pins. Only one red button, full knurl. I was only able to upload "large" versions as opposed to full size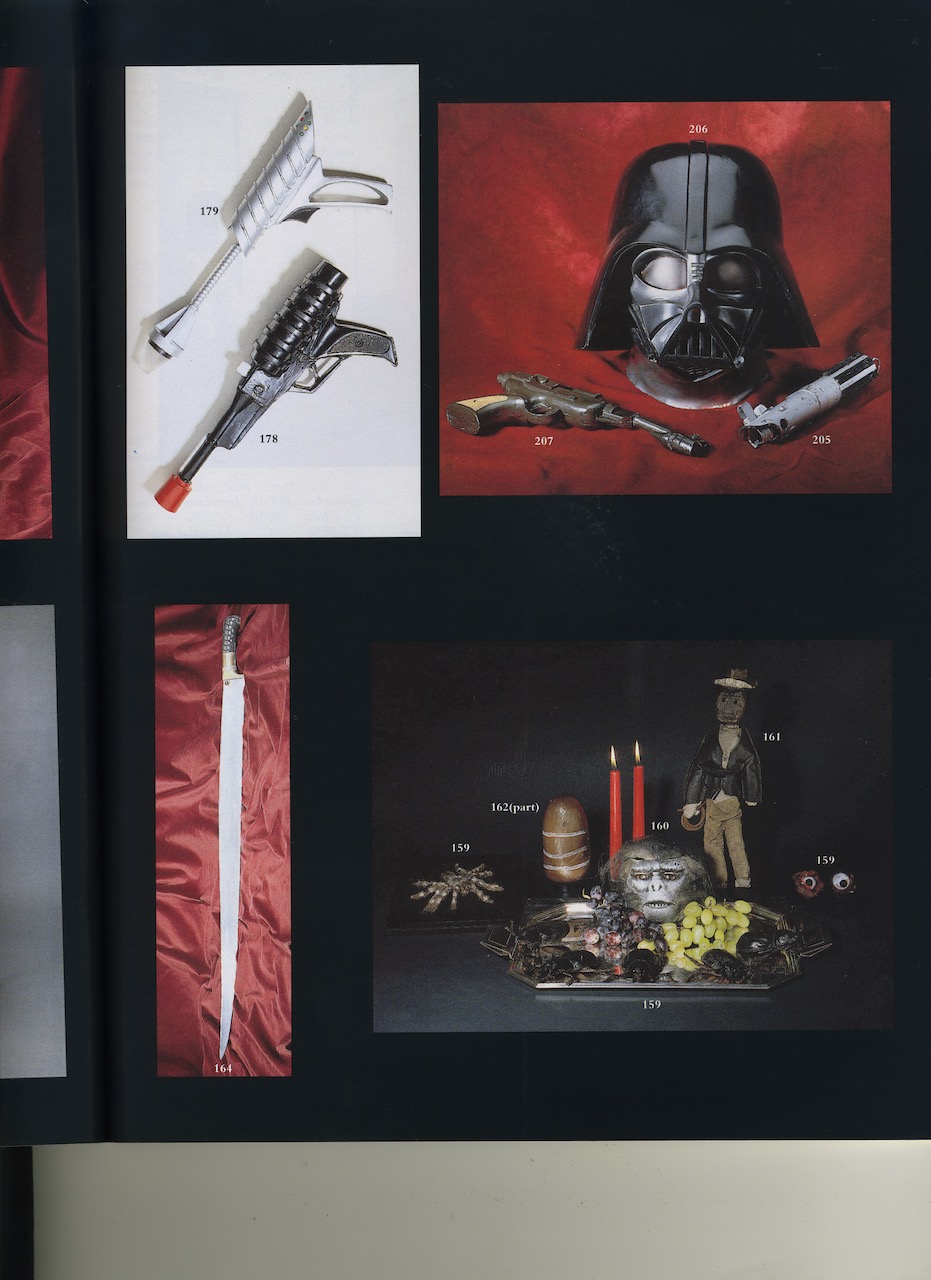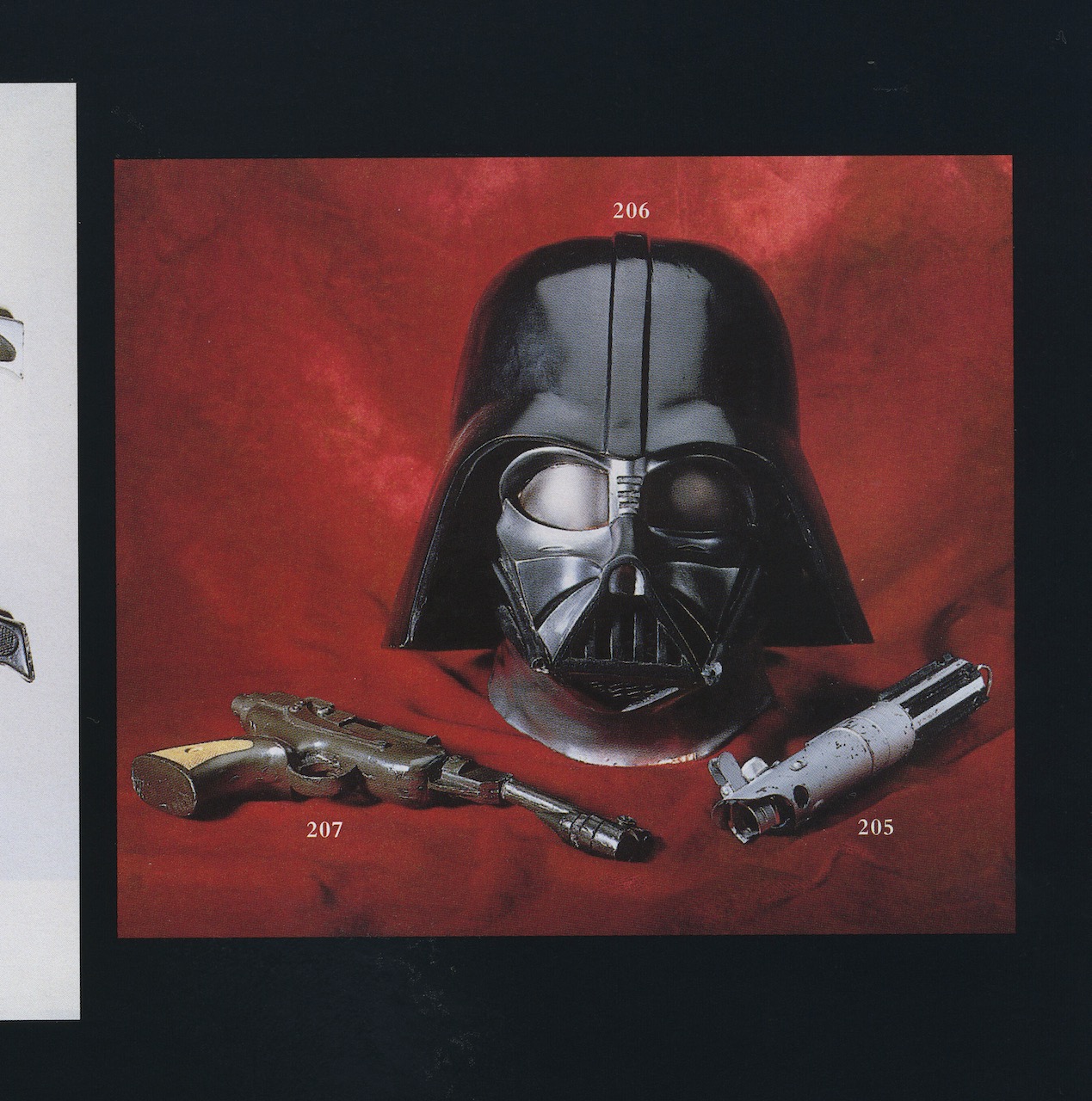 Here is the listing:
And now I want to hunt down where this photo came from
This looks like a different prop. The Luke Jedi prop to the left almost looks like the real thing.... wonky control box with a gap under the box card.....
Anyway it's a different lot number too… 188 instead of 205
Last edited: