Hi all,
I am new to this community, even though I am a huge Blade Runner fan, but I never thought about building props or replicas of props.
That changed a few months ago, when my brother bought himself a Umarex HDR 50 'Home Defense Revolver", basically a cal. 50 paintball marker. It is pretty big and when I looked at it, I thought it might be about the size of Rick Deckard's blaster...
To make a long story short: I bought a 3D printer, made myself familiar with the challenges of 3D printing and downloaded Fusion 360.
The Umarex HDR 50 consists of two thin black pastic shells around the internal mechanics, there are no essential part except the ejector rod in these two shells. So my idea is to create 3D printable parts that replace these two shells and use the internal HDR 50 mechanics without any change. This would allow the marker to still be legal in countries with restrictions on paintball markers and also would enable to 're-wrap' the HDR 50 without any gunsmithing skills.
It's a work in progress, but some Fusion 360 screenshots below. All parts are fully parametric, i.e. not using polygons and surface subdivision as I have to change dimensions by a few fractions of a millimeter here and there. I also created the Umarex HDR 50 internals from scratch to make sure they fit.
I may have a couple of questions about dimensions or how people built their replicas, hence my posting even though the project is far from being finished yet. There are so many awesome builds here in the forum that I couldn't resist to sign up
Hope you find that interesting.
Best,
Winnie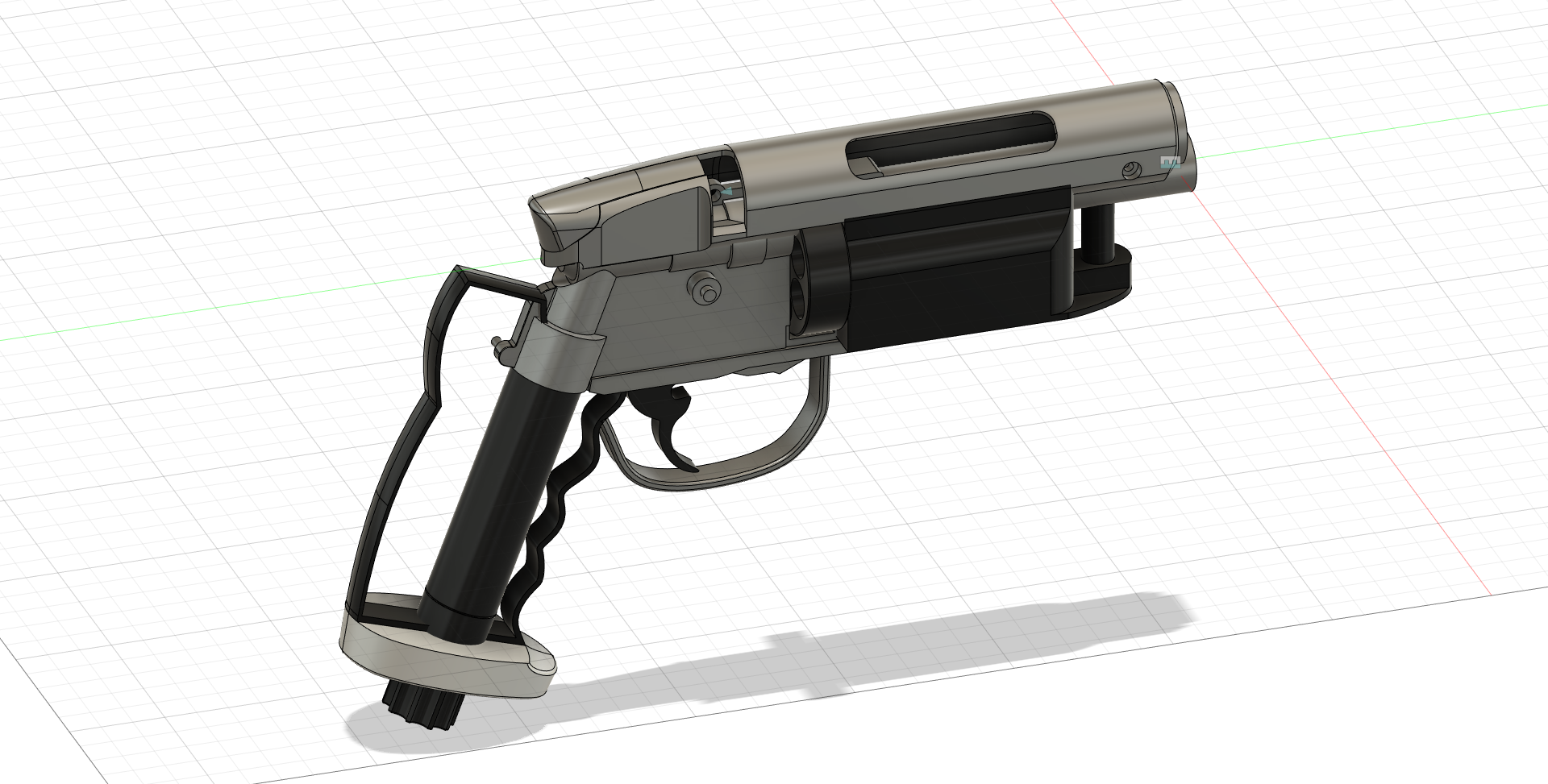 Last edited: