After many trial and errors, the suit is finally finished for now. There were a few more items that I was going to add, but due to time and lack of resources, it just had to be.
I would like to thank the following....yes AGAIN. LOL
SqrNeith, my wife and I could not even put on the suit without her, thank you baby.
Biohunter76, for the whole suit basically, incredible job Casey!
Ta2pro, for the outstanding paint job to help bring this suit to life and putting up with all the questions!
Predator666ThePain666, Bryan for giving me advice about the suit since this is my first and for being "big Bro". LOL
El'iuj, for the very great job on the countdown timer.
Kevin Luecke and Andrew Evins for their help with fixing the suit and helping with it's first appearance.
And everyone on the Lair for your support during buildup!!!!!!!!!!! Now, let me show ya da pics!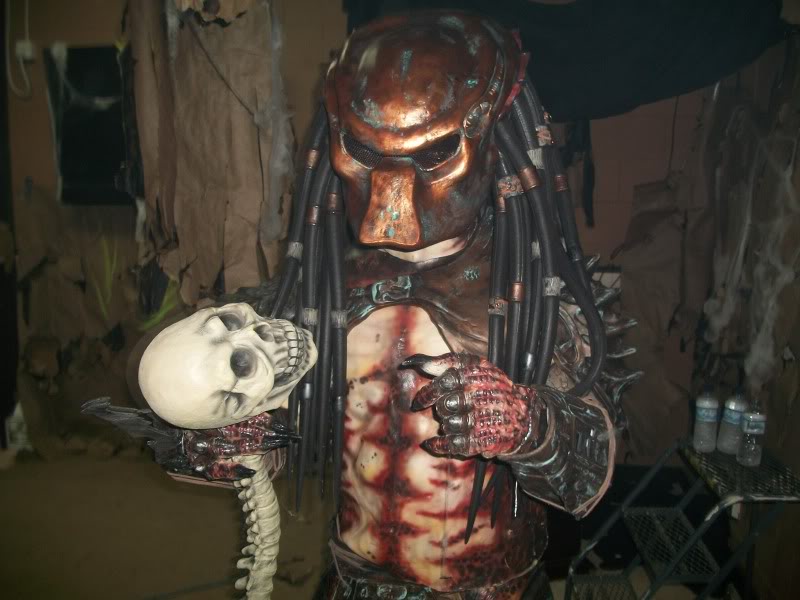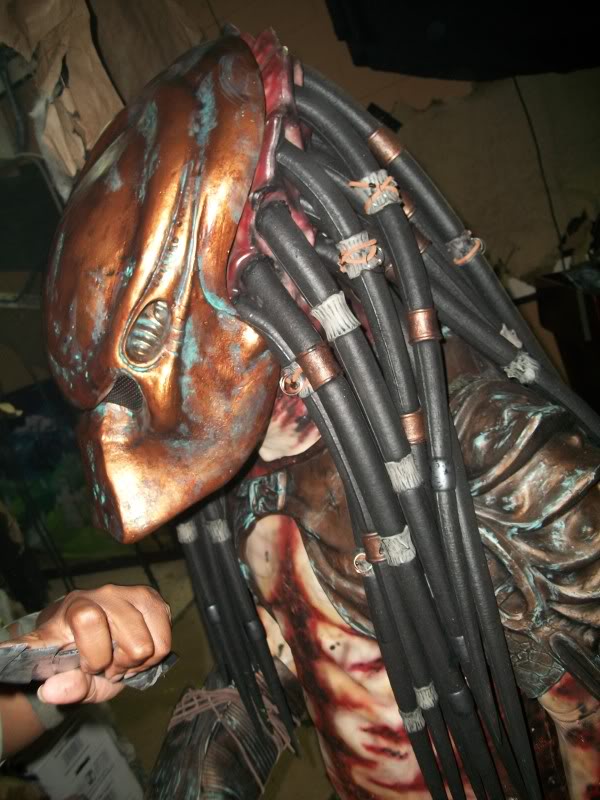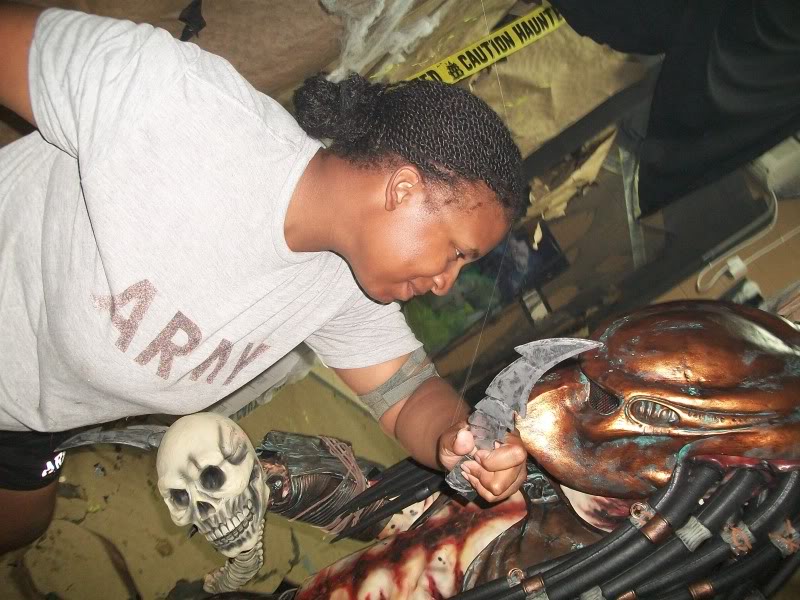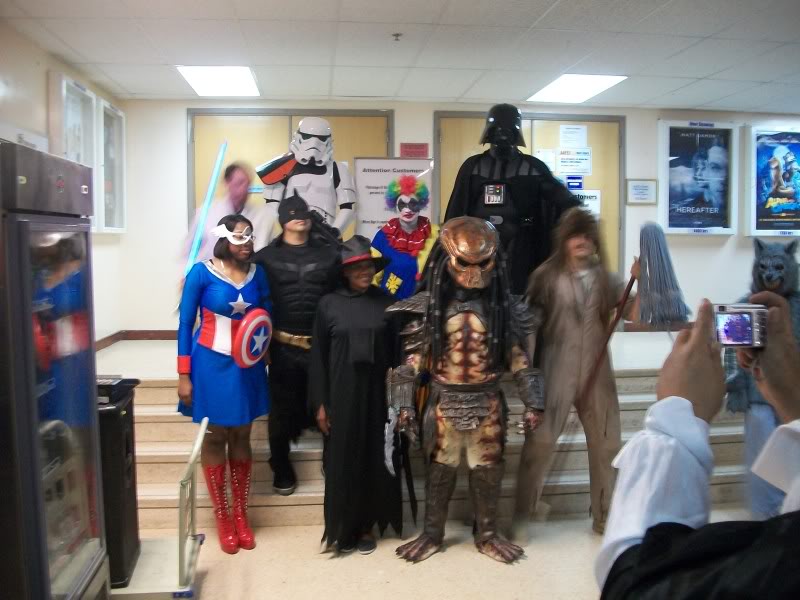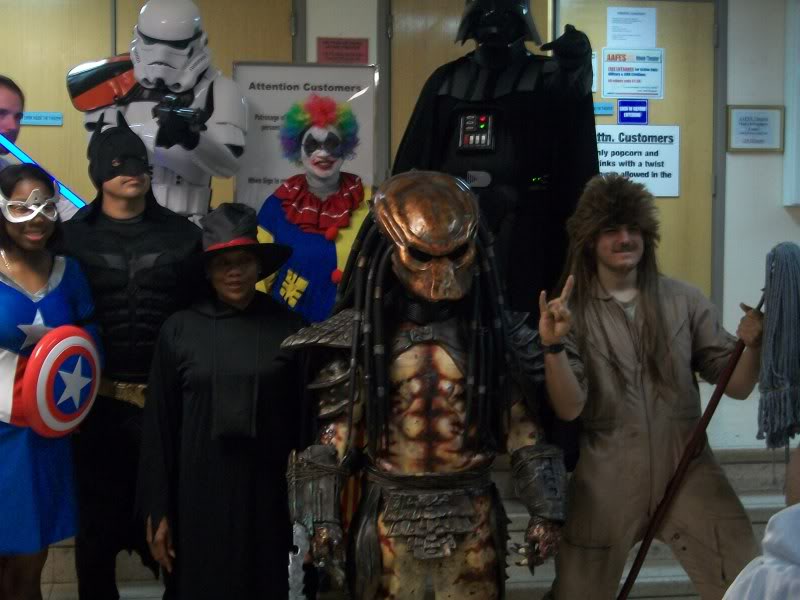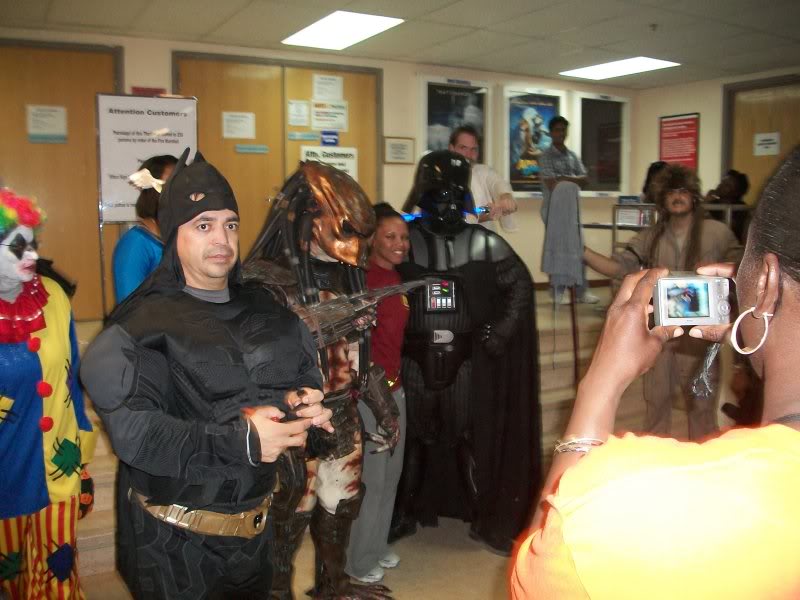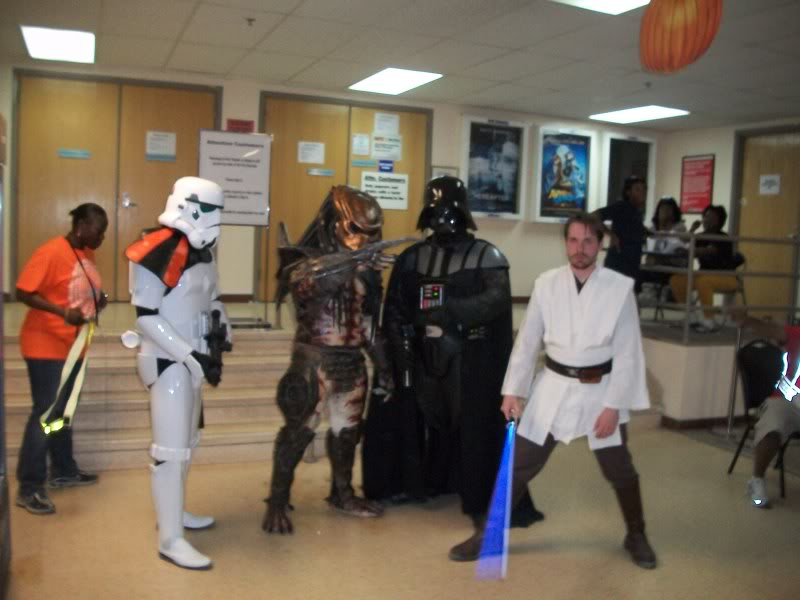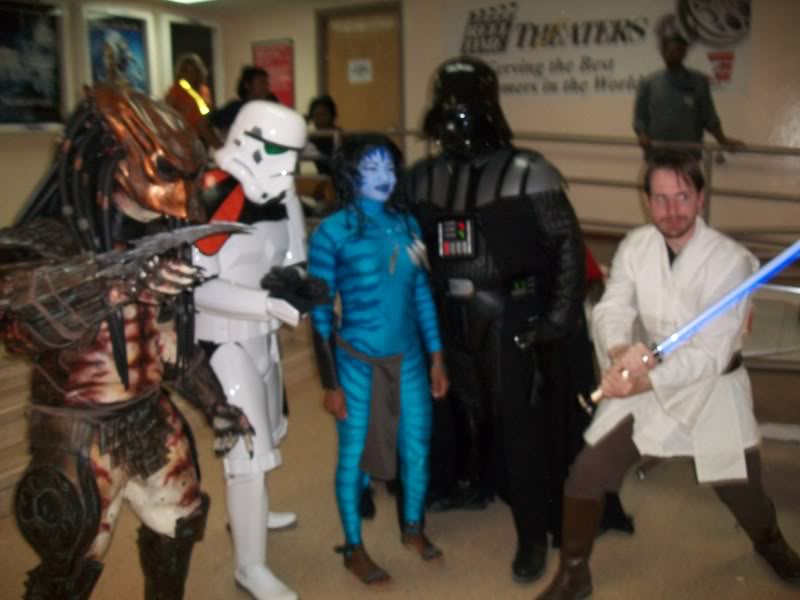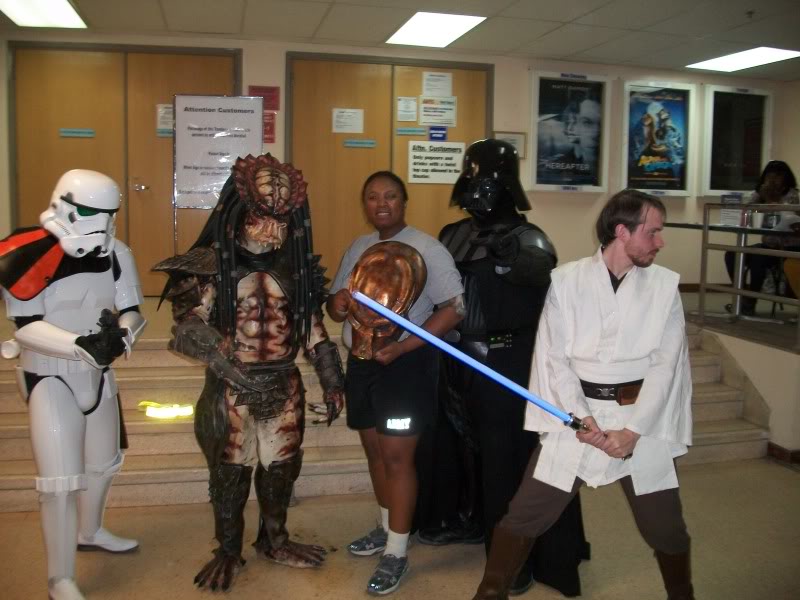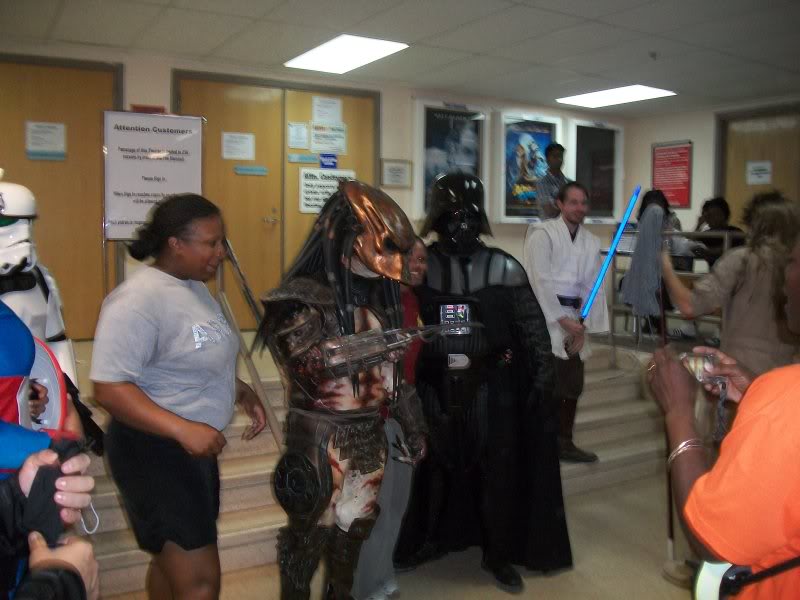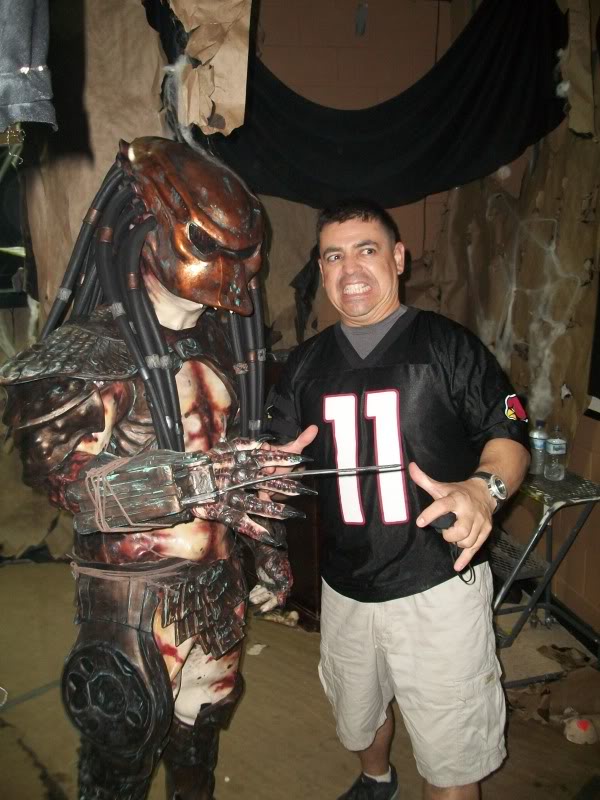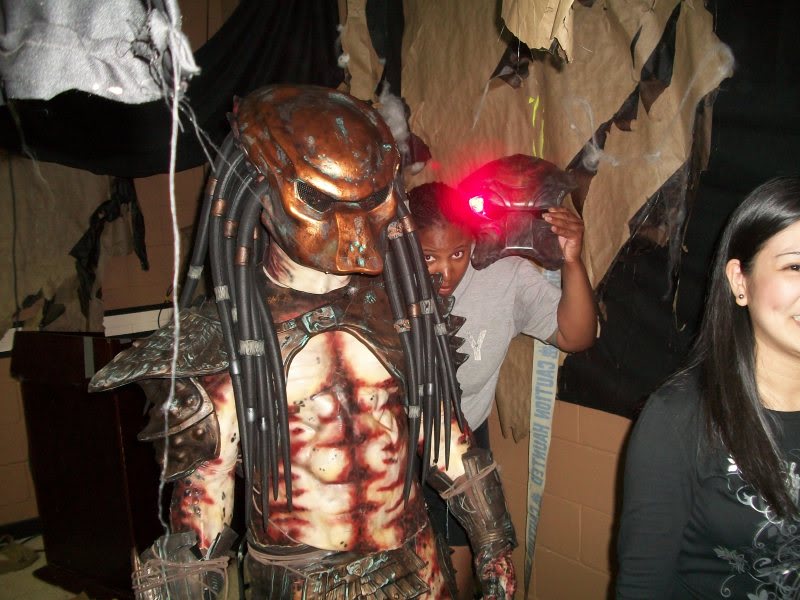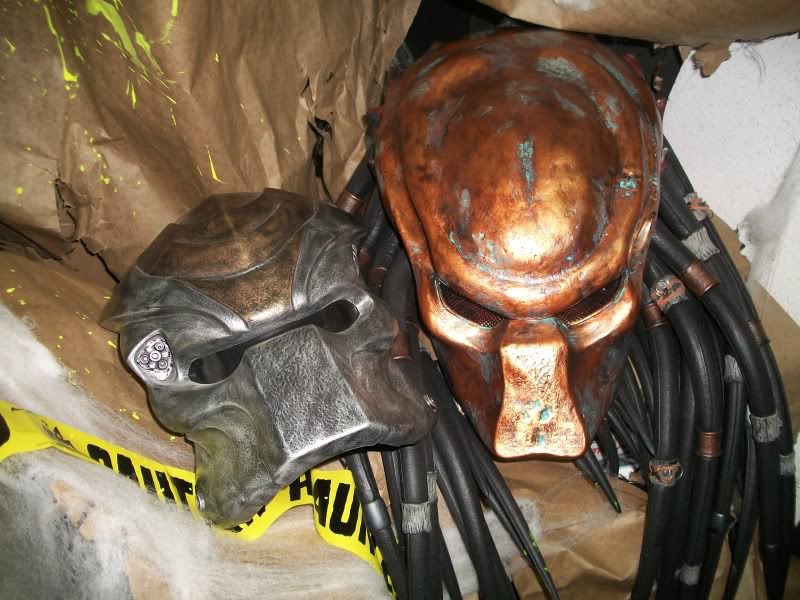 Few videos from Halloween:
(I have to convert some of the other videos from the first contest and other costume guests so they will be posted shortly)
And the Winner Is........................
Predator Dancing.....well, kind of! LOL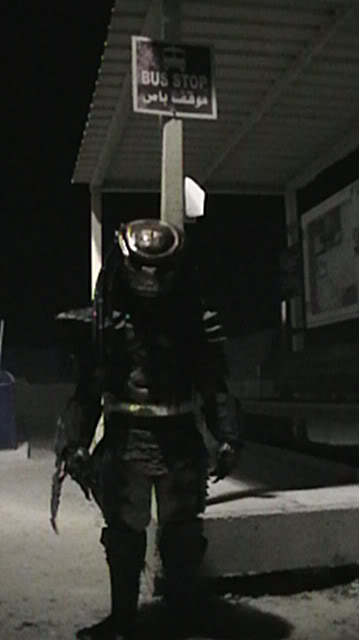 Avatar and Hemione from Harry Potter wanted to double team me!!!!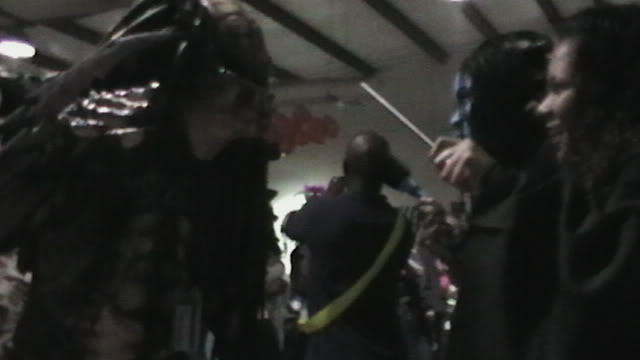 MY FAVORITE PICTURE!!
AND ONE MORE FINAL NOTE! PREDATOR WON BEST OVERALL COSTUME!!!!!!! P2 IS TAKEN OVER.....FOR NOW! small video on the judging.
Predator Judging (Facebook Video)
Predator Judging
#1