Hey, dudes! Thanks to your awesome work, I couldn't take it anymore and just had to give this a shot. I took a basic one-semester ceramics class a couple months back and realized I wasn't too bad at sculpting, so I figured why not? Bought my supplies from Monster Makers (and their Standard Monster Clay clay is INSANELY COOL!) and decided which Pred to make. I thought the best first mask design to use would be the P1, but I wanted something a tad bit more challenging, so I chose good ol' Greyback -- who for some reason, I'm really into lately. I'm trying to make the movie version, not the one I've seen here a couple times with the extra teeth and whatnot.
Anyhow, I'll use this thread to document my progress on the Elder. Any thoughts, questions, or comments welcome!
The classic "duck-face" shape...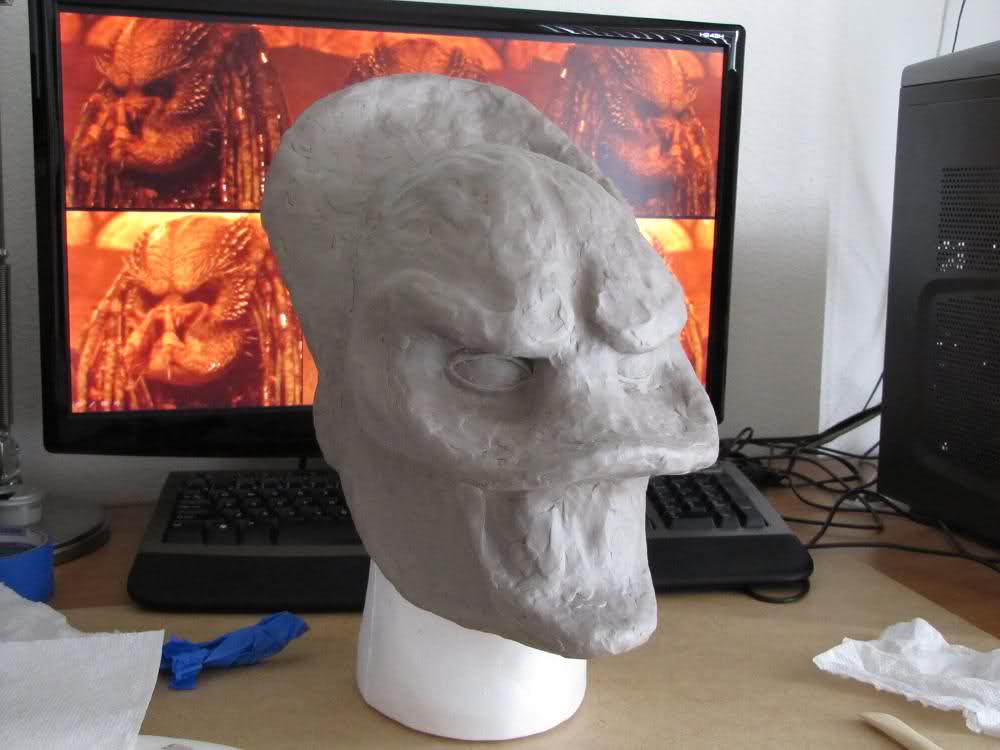 The eyes were a total pain to do, so I'm glad that's behind me now...
As you can see, I still haven't sculpted the back of his head where the dreads go, so right now he basically has a crest. I'll add more to the crest and finish up the back of his head a little later today, as well as fix any small symmetrical errors. Also, his forehead isn't done. As you guys know, Greyback has a pretty big, somewhat vertical forehead, so I need to crack open and *carefully* microwave the second and last 5 lb block I bought. Don't worry, I'm not leaving it the way it is
. More pics later today!