I got my P2 hero from hez yesterday and droped what I was doing to do this.
This is my first bio paint and setup. Going into it I knew I couldn't get the copper color of the movie and I didn't try. I'm working with what I have so I don't need to go buy anything. I picked colors that I thought would work well together. My paintups tend to be very subtle and not look good in pics. Please bear with me. As it is, I had everything I used here except for the screen I used. I did have some perforated metal that could work but I didn't want to use that.

Please keep in mind this does not represent a typical bio from hez.
I knew I was getting one of the last of the bios coming out of this mold and had a good idea what I was getting into. These are the pics out of the box and what I wanted to change or correct.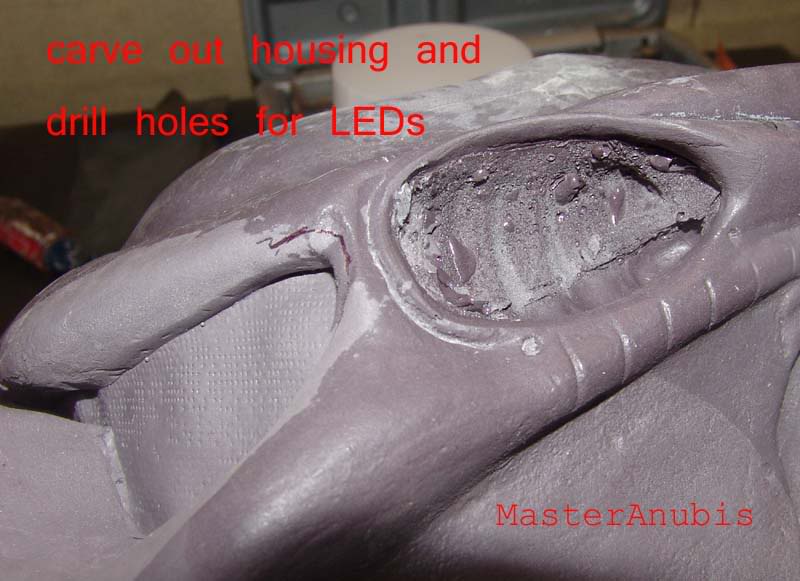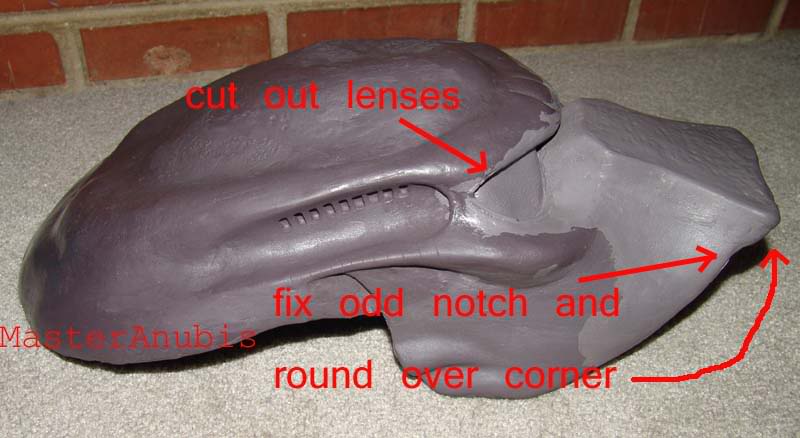 I carved out the lazer housing and carved in a ridge around the left eye. The holes for the LEDs were just for positioning and not drilled to size, yet.

These are Dremel brand high speed cutters. These work great with this resin.



Prep included washing the bio in soapy water and sanding any areas that I wanted to putty with a 100 grit sand paper. Using glazing putty (for auto body) and my finger, I filled in all the small holes from bubbles. I also coated the lazer housing just to be sure.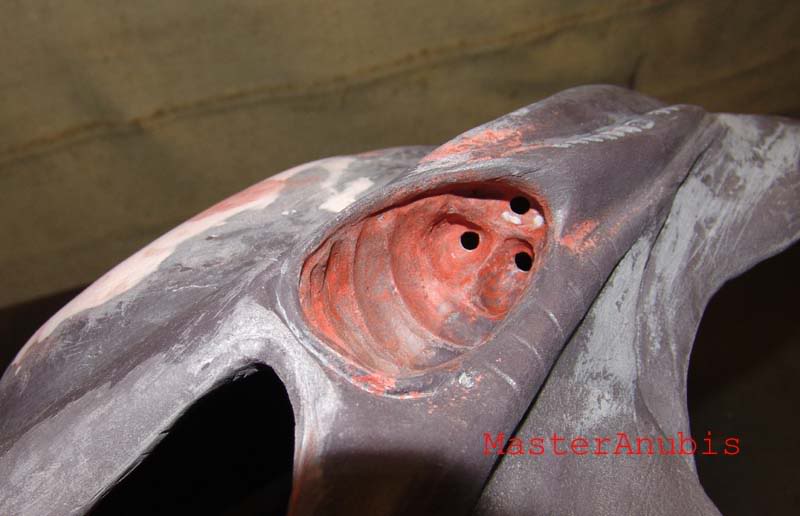 I prepped the areas that I wanted to use filler (Bondo) using 80 grit sand paper. I probably should have used 100 grit. Then mixed and applied the filler. The dome and the chin piece both took two passes to fill and shape the way I wanted. Bondo is good because it can be shaped with a sharp razor or sanded.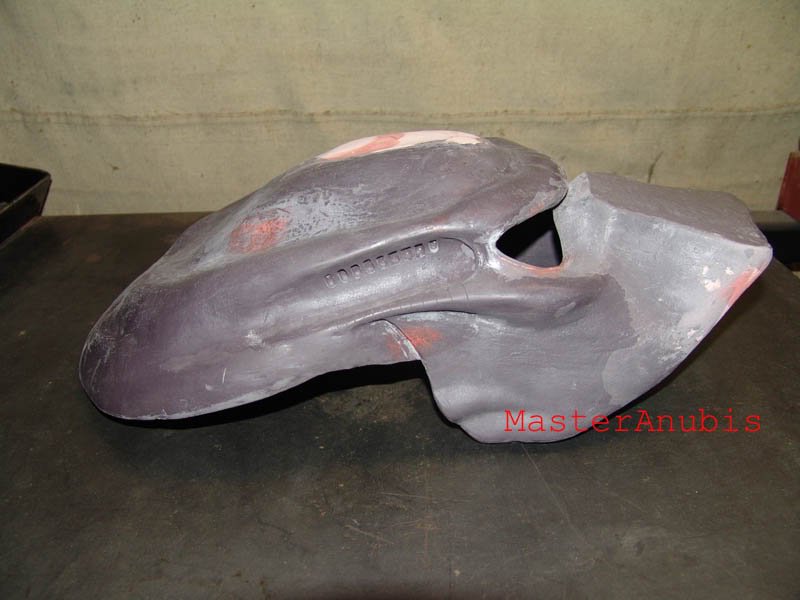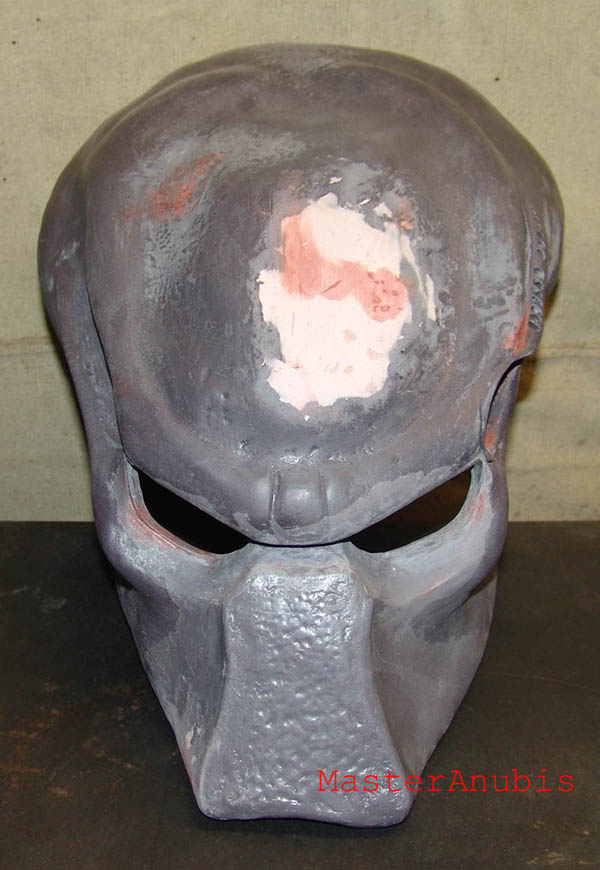 This is after I liked the shaping and three coats of black sandable primer.



I aplied a light (mist) coat of gold. Some areas were left light enough to see primer.
I aplied an even lighter (mistier and spotty) coat of iron oxide primer. This just accents the gold.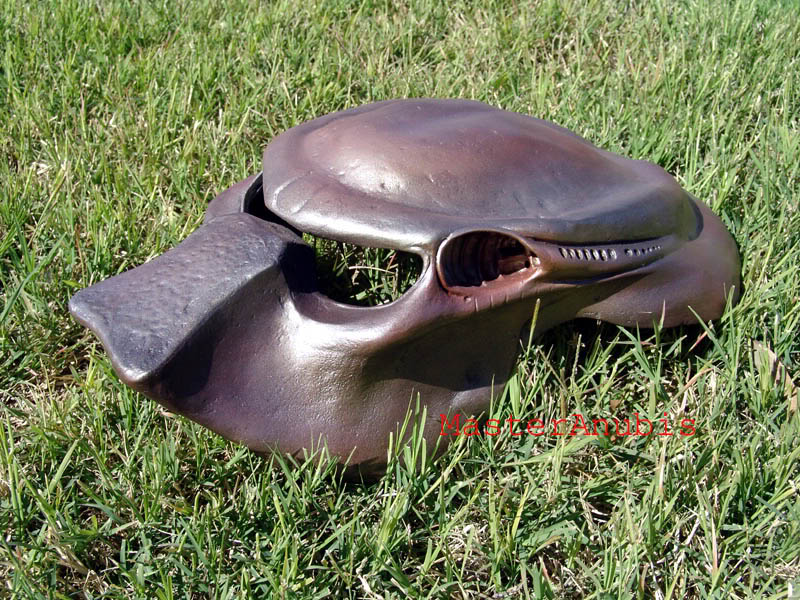 This is after a light but complete coating of silver cad (from Eastwood). Depending on the light, you can see through to the under colors of gold, rust and black. I used stencils to add very light black high lights. I also used a small piece of sponge and dipped it in paint to highlight some creators. If you spray the paint into a puddle on a surface (like a paper plate) you get paint that you can dab into for a minute or two.



I widened the holes to 5/16";. That allows the LEDs to press in and not need glue. I put in the LEDs and bent the wires over so I could solder them in series. Since I'm using a 9v battery I used a 220 ohm resister in series also. This is moched up to where I'll put them.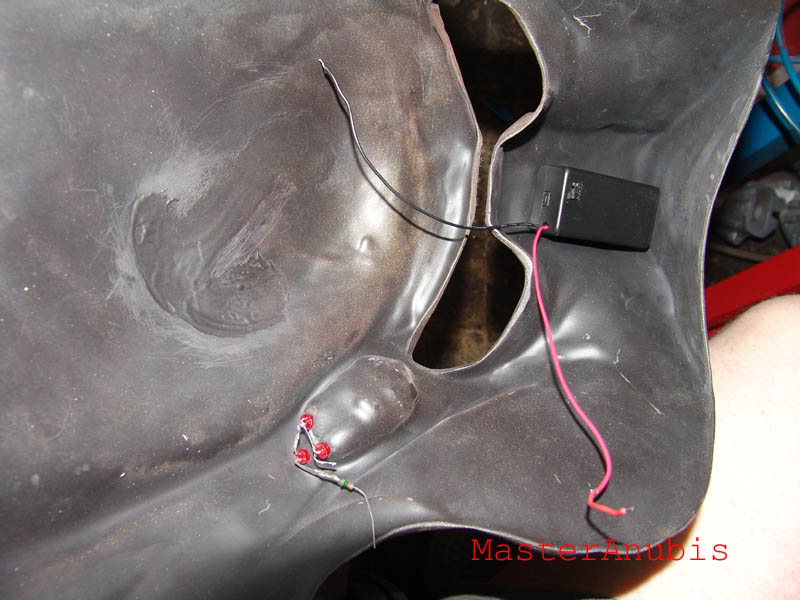 I soldered the wires together and velcroed the battery box to the inside and hot glued the wires in place. I also taped off and painted the wires primer black so that it would be harder to see the wires through the eyes.
This is a test fit of the expanded aluminum that I got from my neighbor. He doesn't know where he got it. I lined up the pattern to the way I wanted it and gently pressed the edges down a little.
Cut the areas where it would be a corner so that it won't bunch up and deform. Tape the edges down to hold it long enough for the hot glue to cool and move around until it is complete.
I trimmed off as much extra material as I could.
LEDs and screen installed.
Pics in full blown sun. Yes, I know cloudy days are great for pics. There aren't that many 'round here. It does look different in different light.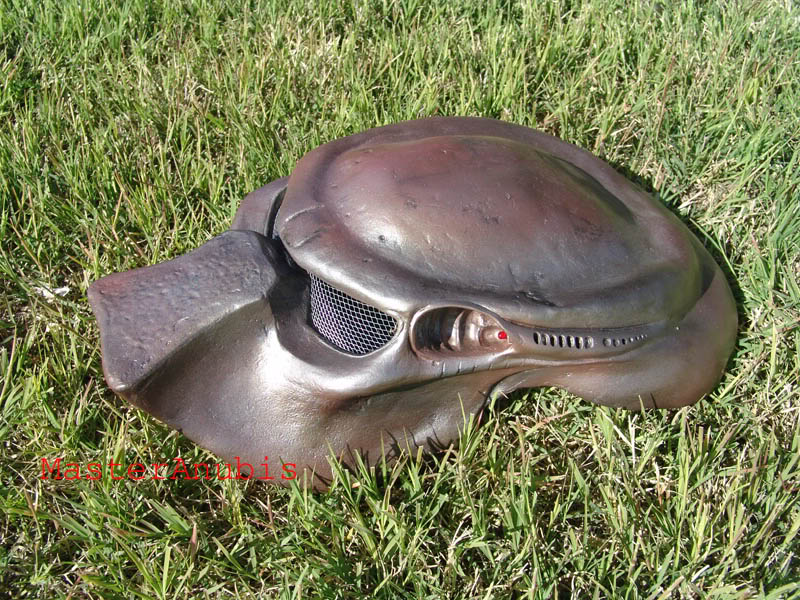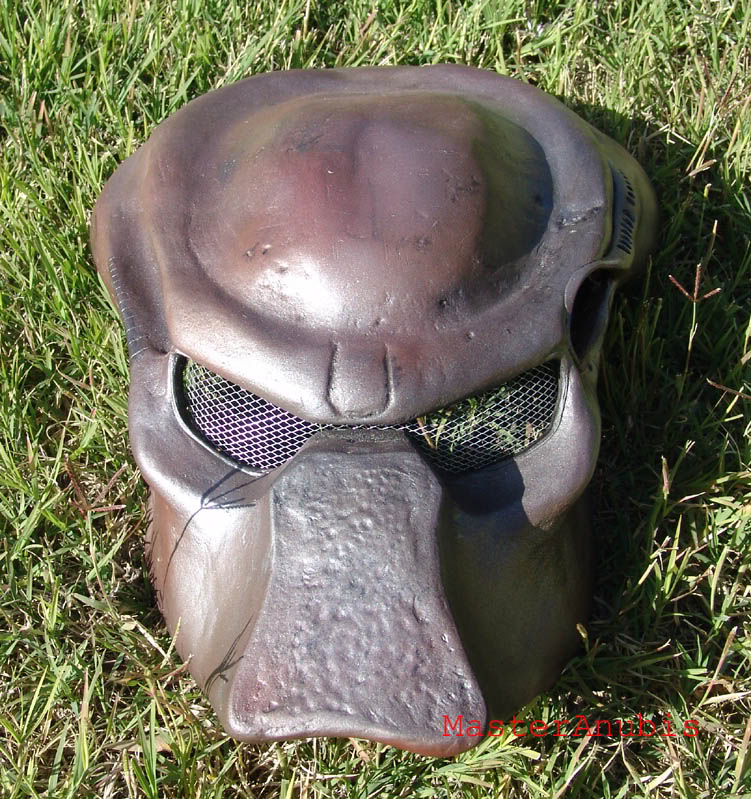 I hope this helps out anyone attempting this. I know I didn't go into super detail with the paint but hez has a couple of videos and PredatrHuntr also has paint huntorial.



These are the related painting huntorials I found very helpful
hez
http://www.thehunter...?showtopic=9076
PredatrHuntr
http://www.thehunter...?showtopic=5677

Last edited by a moderator: