I may be working on a P2 bust down the road and want to do my homework ahead of time so that when I'm ready, I'll be ready.
I was wondering if anyone knew how they achieved some of the paintwork on the P2 armor pieces. Specifically, some of it looks like it has gun bluing on it. I have no idea if gun bluing could be used on paint, but I'm thinking the answer is no.
So how did they get that look? I'm thinking maybe an ink wash over the paint?
I've seen the disk having that same kind of blued look too? Well, actually all the weaponry.
I'm thinking it boils down to clever paintwork and an illusion due to the mainy layers, but if anyone knows of a special ingredient that gets that bluing effect, please chime in.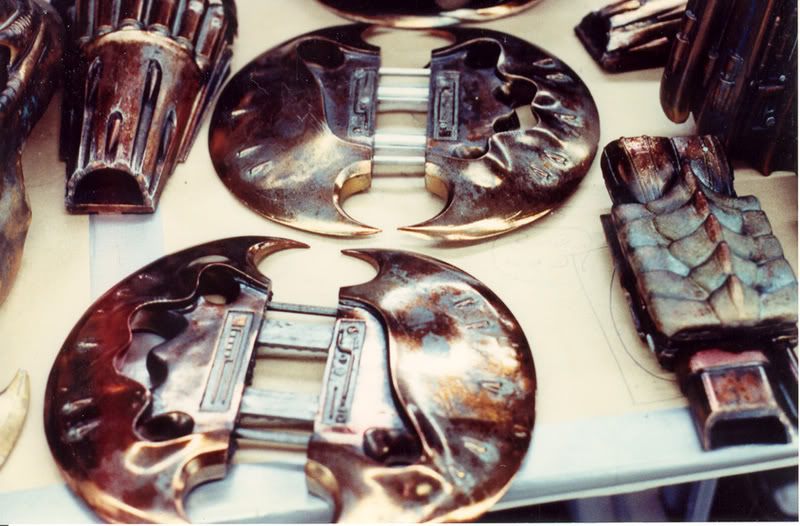 If you go into the linked higher res pic Art Andrews provided on the RPF, you may see some better examples. I'm noting how the blade gauntlet has that blued effect:
http://www.thereplicapropforum.com/attachments/f9/predator-2-poster-reference-predator-2-poster-1.jpg-49163d1301337765