This is a work in progress for the P1 Stunt that George has the mold for. As most of you know, the Bio has lineage back to the original screen used mold from the first Predator movie. The casting needs work done before it can be painted. There are a number of options that are not mandatory - the customization is entirely up to the person doing the work.
This will be the fourth P1 Stunt I've worked on. I've made one for George, Art and this will now be my second one. It's by far my favorite Bio...just look at the sleek lines and perfect design.
All the red circles show the areas that I needed to work on in order to bring it as close to the screen used Bio as possible. I'll go through all the areas in detail and explain what I'm working on as I go...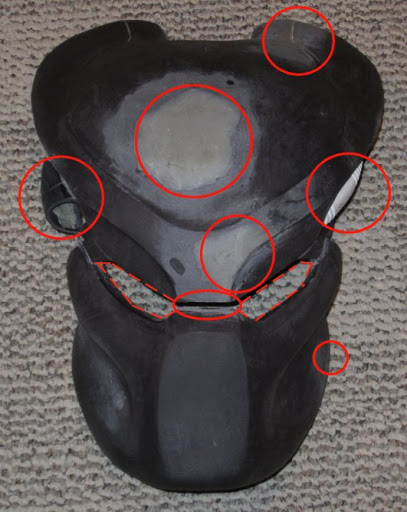 First off: the rear fin has a crack in the casting. It needed to be filled with Apoxie sculpt and then sanded down. Once that was done, I took my dremel and carefully drilled the same matching line as the other side:
Not all of the castings have a dent in the dome, but this one did. I used more Apoxie to fill it and then sand it down:
The area above the left eye has a noticeable dent in it and it bothered me enough to fill and sand it down:
Inside the Bio where the mouth meets the eyes, there is a lot of filler work to be done. I had to dremel out the thick glob and then remold it with Apoxie: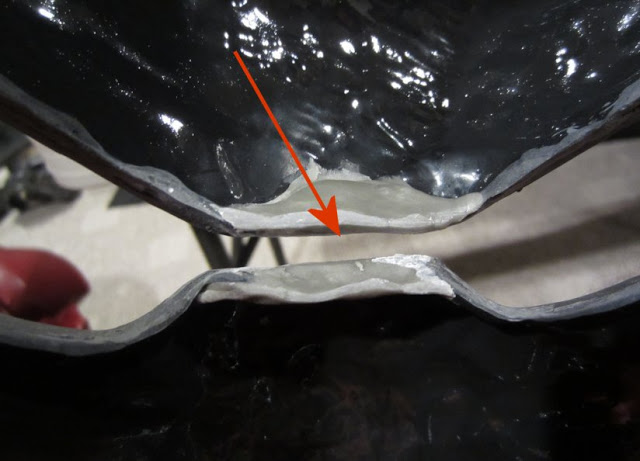 The air hose greeblie isn't part of the mold, so I dremeled a hole and will put in the appropriate piece later: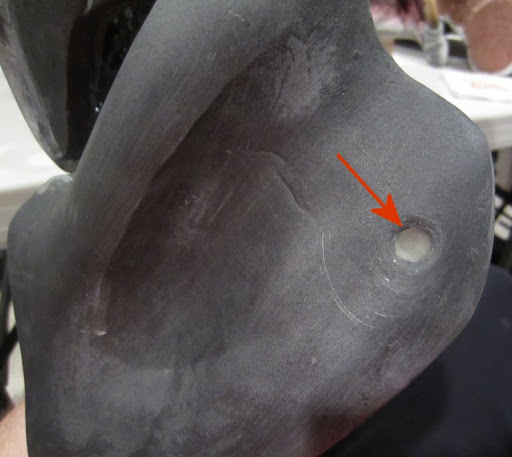 The line from the back of the eye to the temple is very faint, so I took the dremel again and made it more pronounced. I also used Sculpey to create the tri-air hose assembly:
As well for the other side, and used the dremel to define the lines a bit more:
Being that there is no laser shroud, I had to create the part using an ordinary PVC pipe that was heated and sanded to the right shape. I used Apoxie to close the gap between the Bio and the PVC pipe. The line on the shroud was put in with the dremel: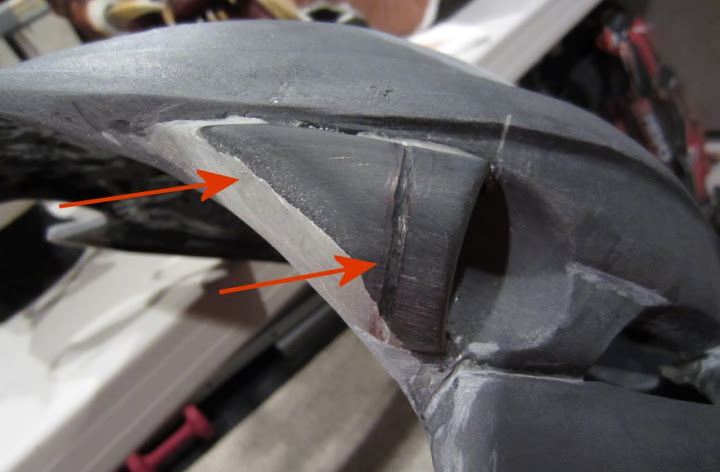 There we have it...a few more things to touch up and then it's ready for primer: