This has really got me curious. The Bio on the left is the last known picture of a screen used P1 Bio. The one on the right is the Hollywood Collectibles Bio, which was supposedly casted from the original P1. They look nearly identical.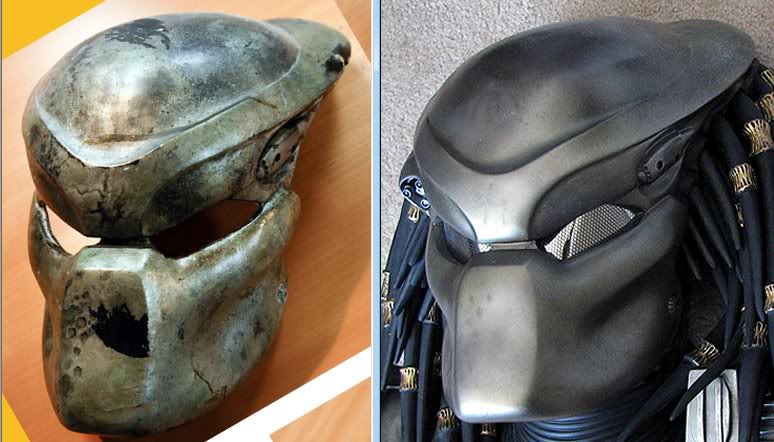 Question is this: look at the left temple area. See? There are only two air hose holes. Also - the shape is much different than the ones we typically recognize. On screen you can see three air hose holes - but these two only have 2 holes. Why?
How can this be? Which one is right? I'm confused...