Sr Member
RPF PREMIUM MEMBER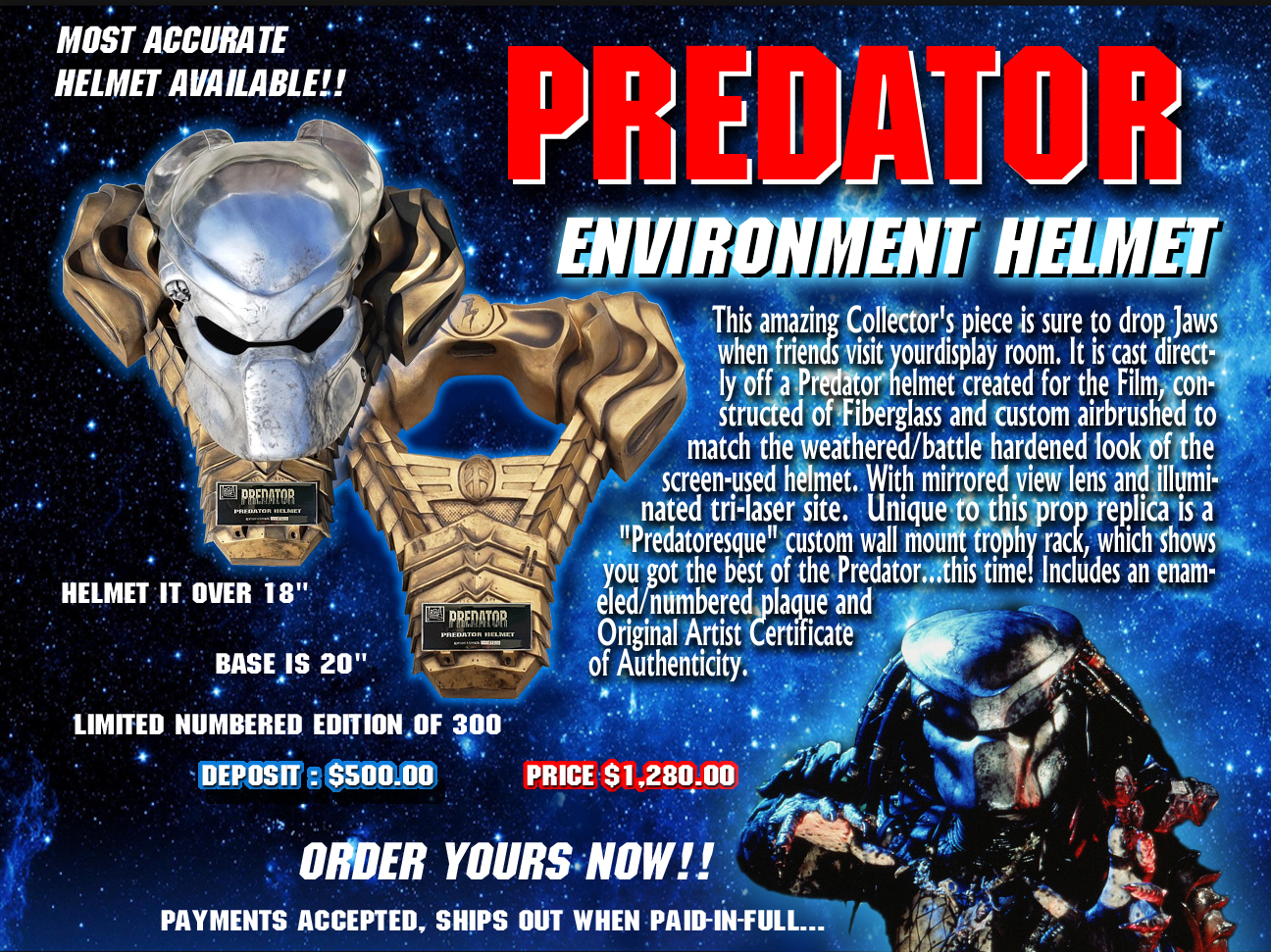 I've Created this Thread to see if there's enough interest to Create & offer To Customers a Complete set of "Predator 1 Helmet & Base" (Including L.E.D Lasers, and a Custom Plaque)... since a few Fans have been asking if I would offer them...
Years ago (When I was Young
) While working for "Icons Authentic Replicas" as their Main Sculptor, I was given the Chance to redesign the Base which the Predator 1 Helmet would be mounted on, here are a couple of Photos of my original Sculpt, I'll add more photos as I find them (If anyone is interested in seeing them...)
Attached are also Photos of my own Personal Predator Helmet I worked on for display (while it's still in the early Stages, you get the idea of how detailed a Paint-job I'm doing)... The Base needs a bit of Gold & Copper accents before its completed but it's been on hold wile other projects were priority...
One of my Customers suggested I offer a Custom Plaque that could be Signed as an Artist original so I'm Posting the Design Render to give you an idea of what I have in mind...
Price based on the minumum number (10) of Buyers for this run of the Helmet with Bases...
I will Not be offering Unpainted Kits, this is only for Painted Display Replica Helmets & will be a limited run...
This would be a Predator 1 Helmet 2nd Generation (Or 3rd depending on how you look at it)
- Helmet Painted to more accurately match the Screen used Helmet
- L.E.D. Laser Included
- Custom Plaque from the original Artist & designer of the Base
-Certificate of Authenticity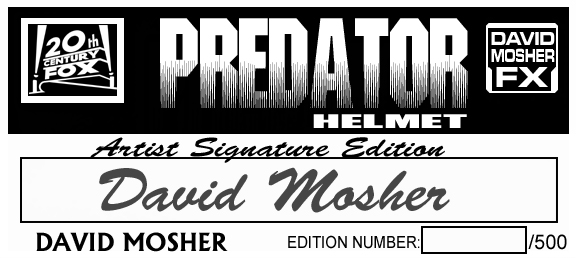 For a finished example of an Etched Plaque check out my other thread...
This interest thread is for anyone wanting to have made Custom Etched Metal Plaques, just like Icons & other Companies have on their Prop Replicas... Once I have a General Size most people want, I can give a Price for the Various Sizes... Attached are photos of one I made myself for my...
www.therpf.com
PRICE:
(
Shipping is NOT Included!)
$1,280.00
Post here if you would like to be added to the Interest list! Just say "ADD ME"...)
(I'll update this as it progresses)
(This is Just an interest List & you are Not committed officially until a Deposit has been received...)
Interest List:
(1) Glendon Taylor (Complete: Fully Painted)
(2) GeneralFROSTY (unpainted)
(3) nick daring (unpainted)
(4) mugatu
(5) Blind Voyeur (unpainted)
(6) maxhebus (unpainted)
(7) CrankyScorpion
(8) rowdecowby (complete)
(9)
(10)
Last edited by a moderator: