Hey all, T3 here with a tutorial for all you Overwatch cosplayers out there.
Today I'll do McCree's Flash Bangs.
You'll need a few pieces to get started.
A set of RGB tea lights with a remote,
2 small paint bottles, emptied, cleaned, and cut in half, (cut off the neck of one half to make it smooth like the bottom half).
Sand the inside and outside of the bottles with higher grit sandpaper to make the plastic foggy.
And some 3D printed flash bang blanks which have been painted and the bottom sockets have been hollowed out.
I took the tea lights and wrapped them in a few layers of ducttape until it could fit snugly into the upped part of the flash bang, buit not so much it got stuck.
I then glue the top domed section of the light to the open half of the paint bottle, to make a glowing socket.
Then glue the bottom of the paint bottle to the inside of the lower section of your flash bang.
This way the glowing section can re removed, the back screwed off, and batteries removed since they drain each other just through contact.
This whole socket can slide up into the upped half of the flash bang, and be controlled via remote.
Enjoy with a side of Peacekeeper and poorly timed Tombstone quotes.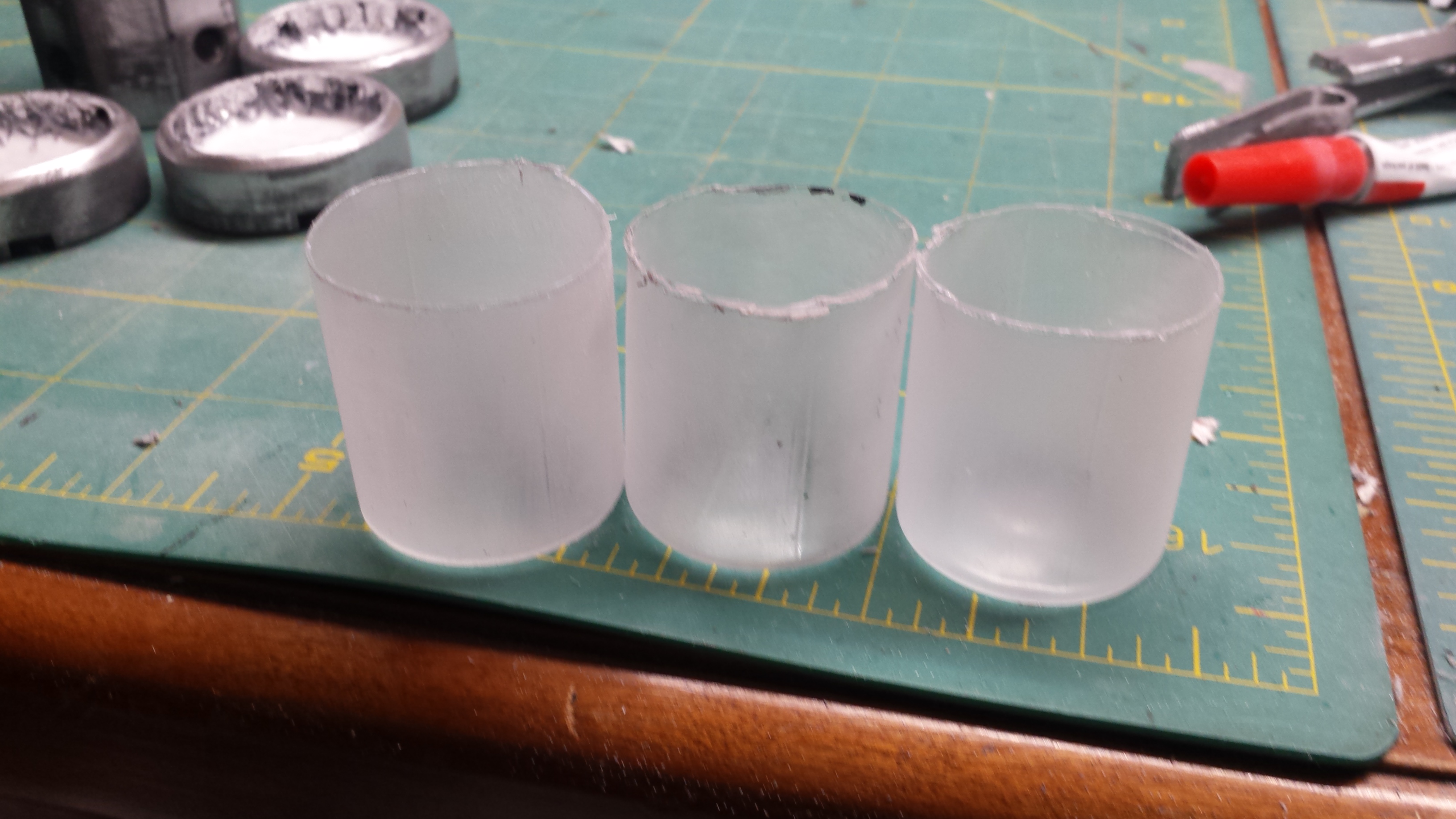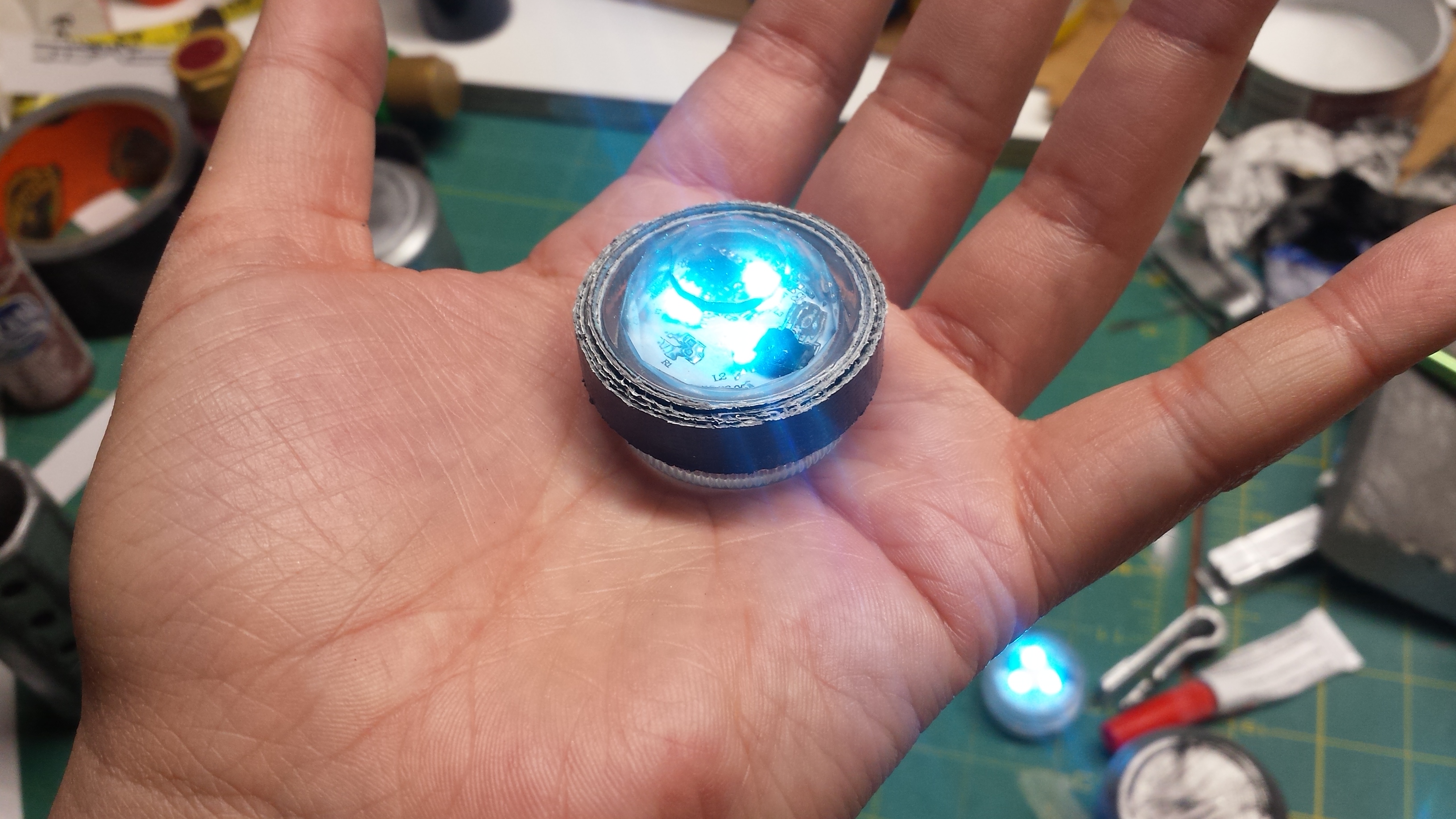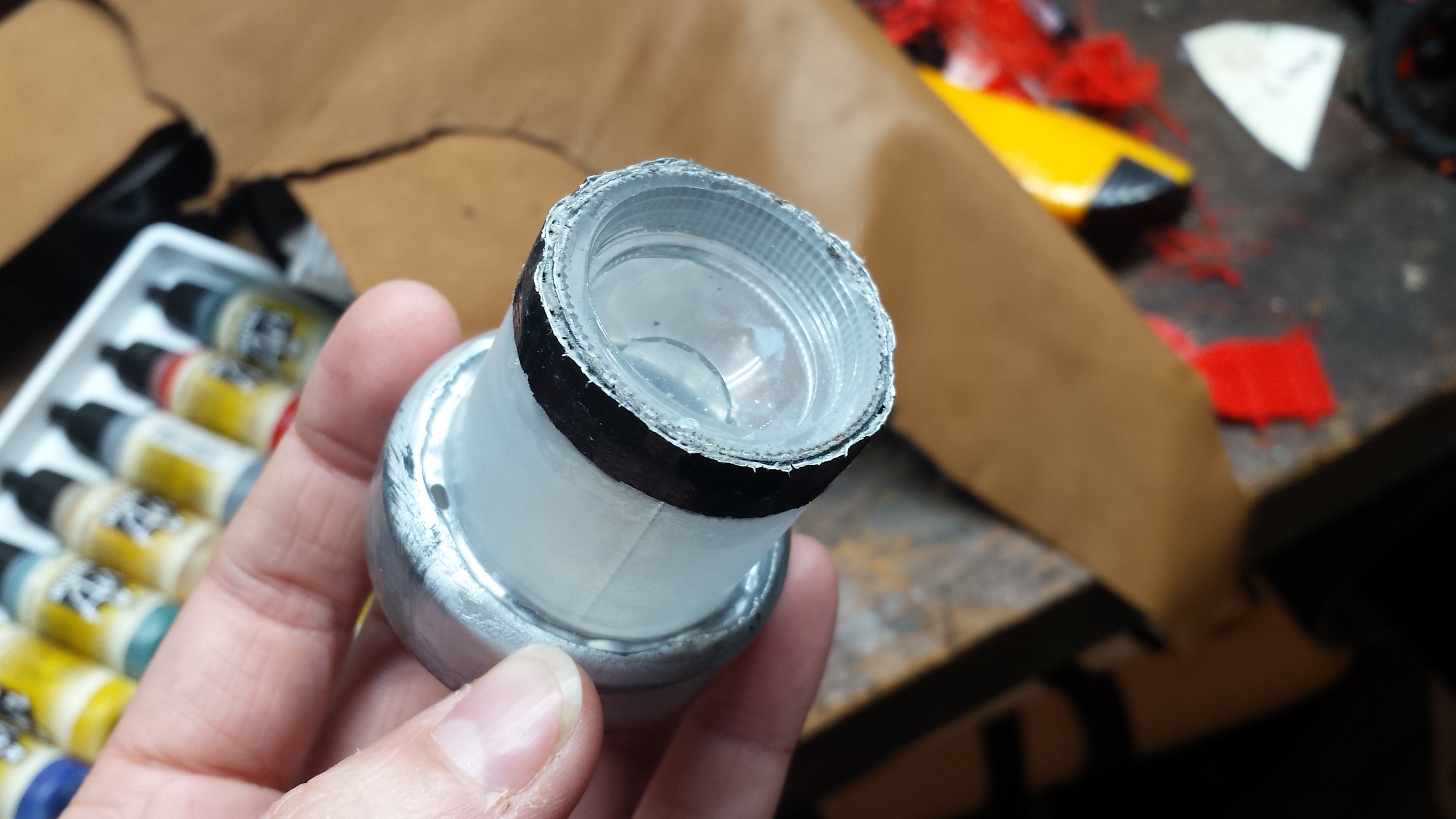 Last edited by a moderator: