Hello everyone,
My name is Olivier, I have been subscribed to this forum for quiet some time, but never posted any real work until now. I have learned a lot here, and this is my first serious attempt at prop making. I made some cosplay stuff in the past, but this time I'm really aiming for something that looks accurate and professionally made.
This is what I'm going for, just the helmet part, at least for now:

http://vignette4.wikia.nocookie.net/overwatch/images/7/70/GenjiConcept.jpg
So, first thing, I modeled the helmet in Maya, using the game model as reference and stills from the short movie featuring Genji as well:
I only worked on it during lunch break, so it took quiet some time. Many revisions, to make sure all the parts fit together and that you can actually put your head inside. I actually had to scale it up by 45% because Genji has a tiny head. If I had made it according to the game's scale, it would have been child size. Other than that, I tried to be as accurate as possible.
I own an Ultimaker so I'll print some parts myself, but for the bigger ones, I am going through Shapeways, to avoid 40+ hours prints and having to slice it in many parts that may wrap and not fit together correctly.
So this is the first big part I had printed, looked like this when I received it from Shapeways: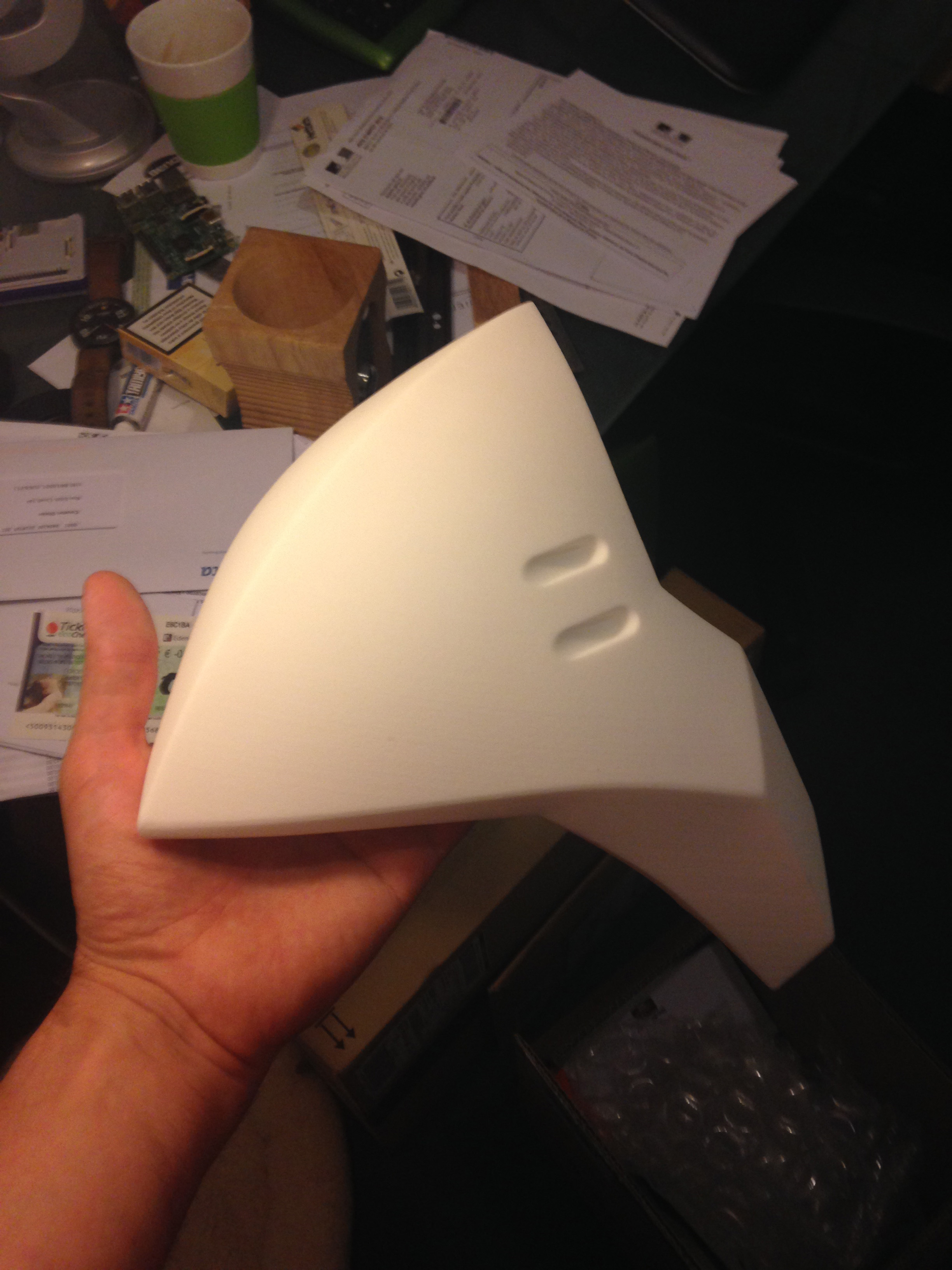 To be honnest, it looked better than I expected. Because of the size and cost, I had to go with the lowest quality they had, so I was worried. But it turned out ok. It's not great, but not as grainy as I thought.
So then came the fun part. Lots of priming, filling, sanding... rinse and repeat. I honestly lost count of how many time I did it.
After many hours, working only during the week ends or whenever I have 10 minutes for myself, I finally got to a point where I'm happy with it: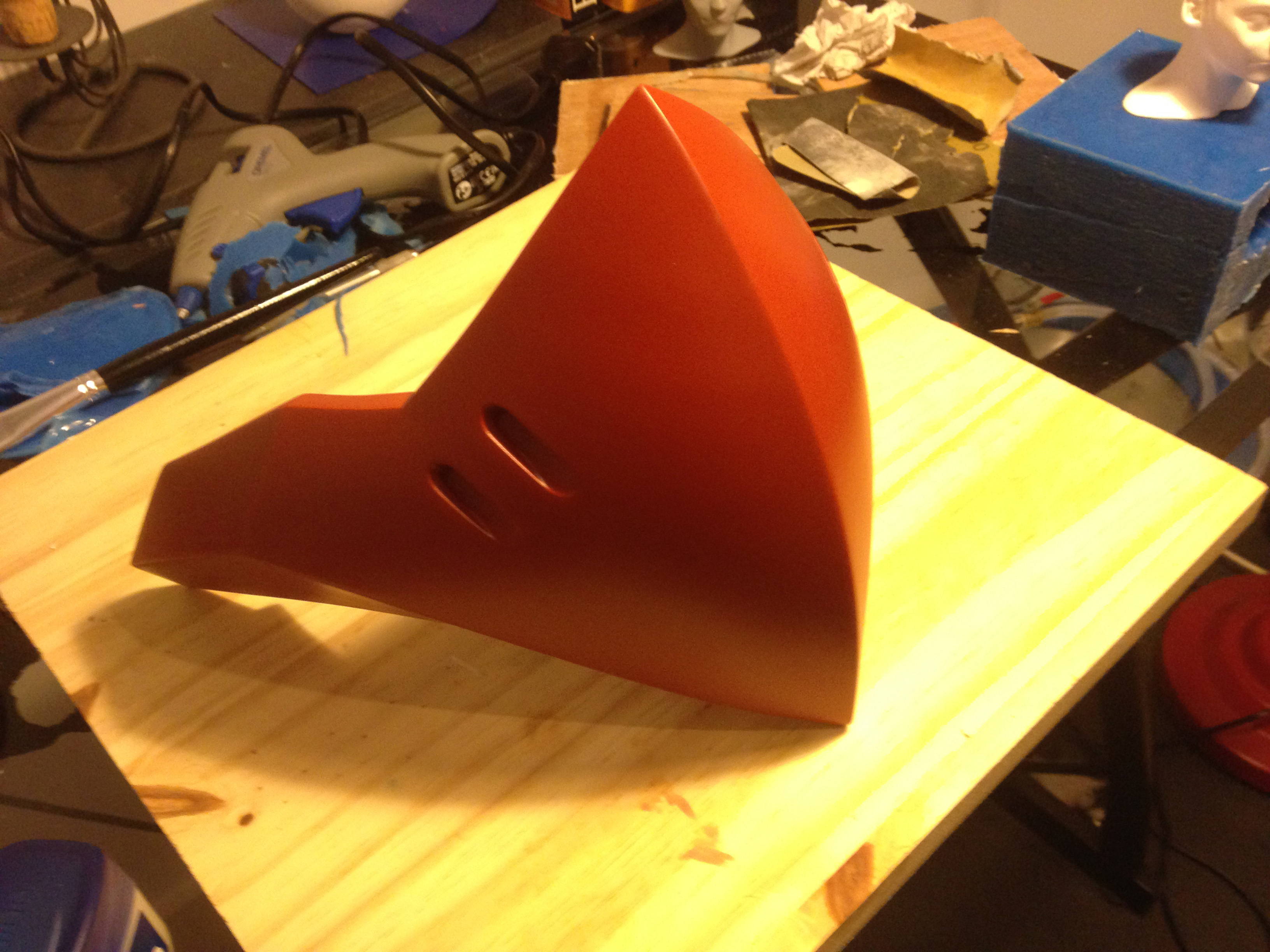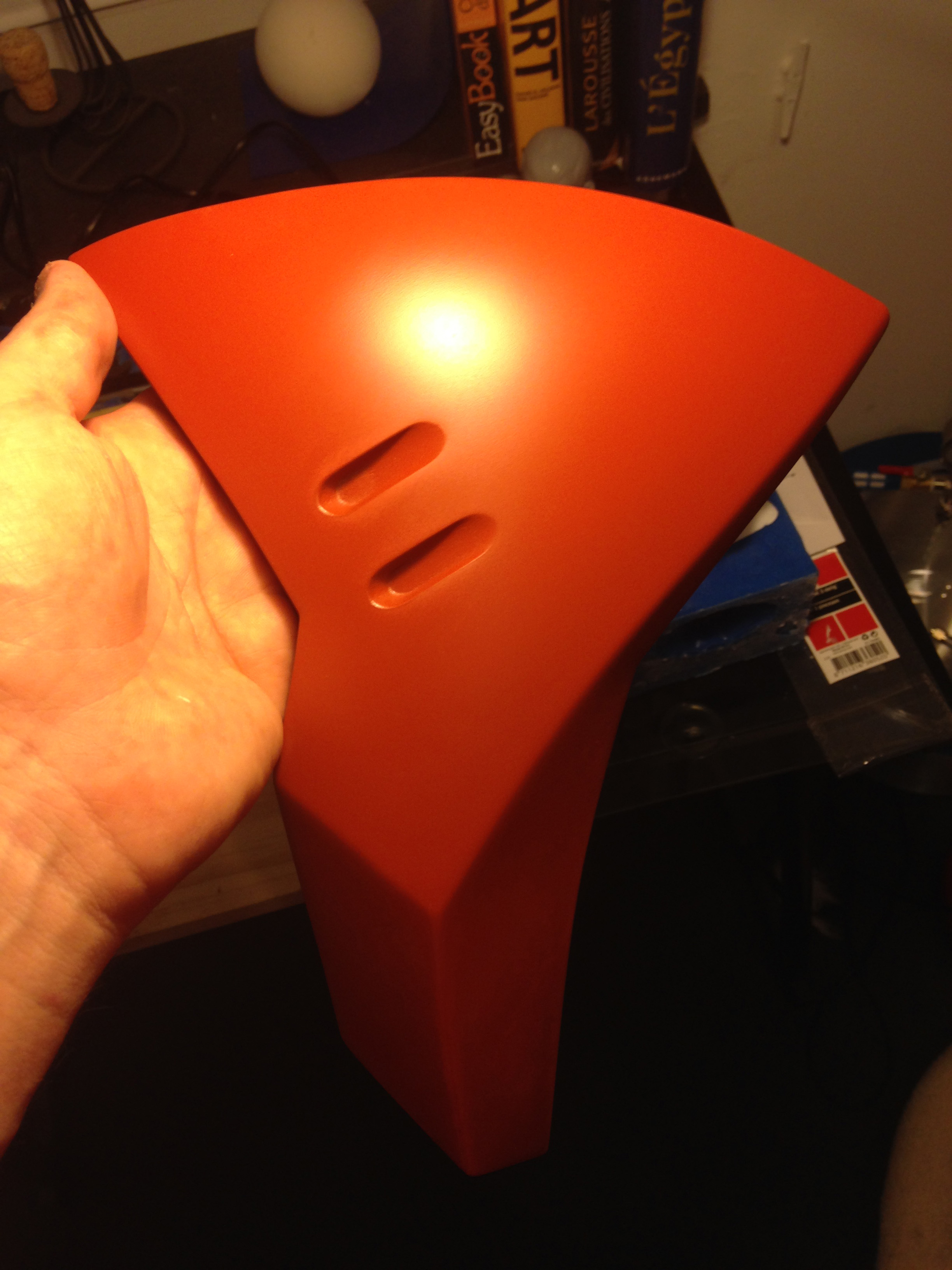 That's all for now. I just ordered the jaw part from Shapeways yesterday and the "ears" are ready to print at home
I'm planning to mold and cast it. I have been practicing mold making on smaller parts and so far it worked great. This one is not going to be easy to mold because the shapes are pretty complex, but I have been planning it for quiet some time and I think I got it figured out. I want to make at least two of them, but if there is enough interest, I might do more, but I'll keep it very limited, I don't want to mass produce it.
The visor will be vacuum formed (need to build a small vac forming machine first
) and I will add an LED strip for the "eyes"
Last edited: