Sr Member
RPF PREMIUM MEMBER
Updated Video:
So, I have a (literally) massive update today.
For about 6 weeks, I've been working away on a 1:1 T-600 statue. This beast was made by Oxmox, and stands about 7.5' tall. From what I've heard, there are only a handful in the US. Legend is that Sideshow almost distributed it, but the deal fell through. Frankly, I think I can see why. The factory finish from Oxmox was pretty rough. Here's a look at the original piece:
A few years ago, a fellow board member refinished his Oxmox T-600 with great results. I was super inspired by his work, and decided to totally overhaul mine.
This T-600 project has been a long, fun road. I feel like I could keep tinkering endlessly. The big fella has been upgraded with a real fabric wardrobe, areas have been re-sculpted, and it's had a comprehensive repaint. The base has been repainted in a two-tone style with real ammo shells. The factory head lacked detail, so I ended up replacing it entirely. The new head can be rotated, and has a removable rubber mask (see mask v2 update at bottom of page).
The new LEDs for the eyes are crazy bright, a nice upgrade. The factory ammo belt was one of the worst pieces of crap I've ever come across, haha. It was made of a terribly frail resin, and could barely support its own weight. Anyone who owns one of these statues knows what I'm talking about. I replaced the crappy ammo belt with a real vintage metal ammo belt. It's less accurate, but looks infinitely better in person.
Here are a few in-progress teasers...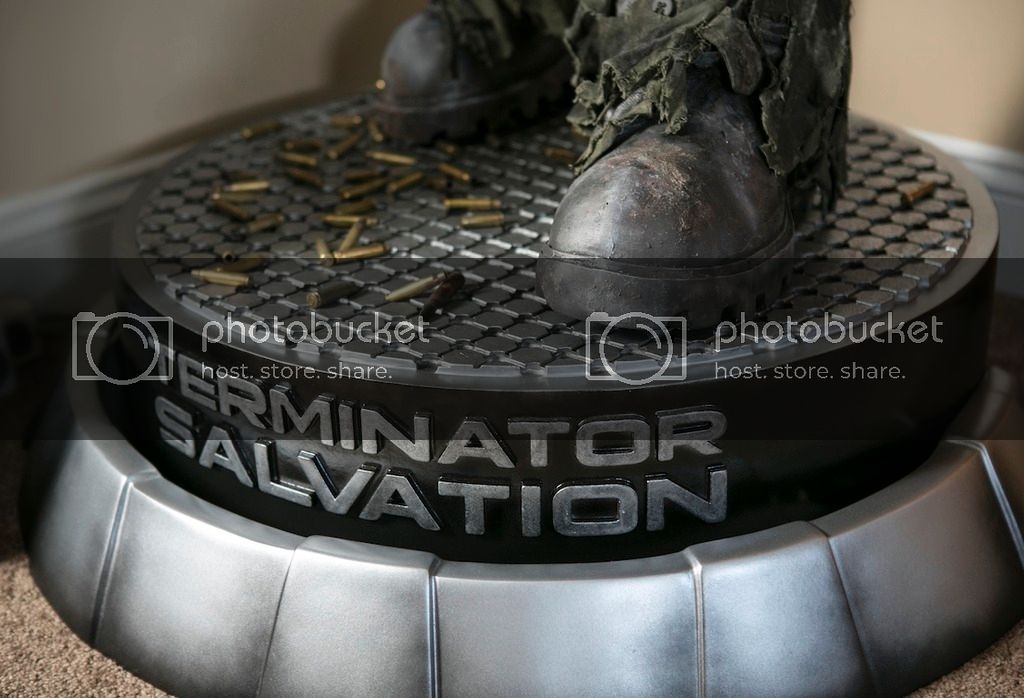 AFTER: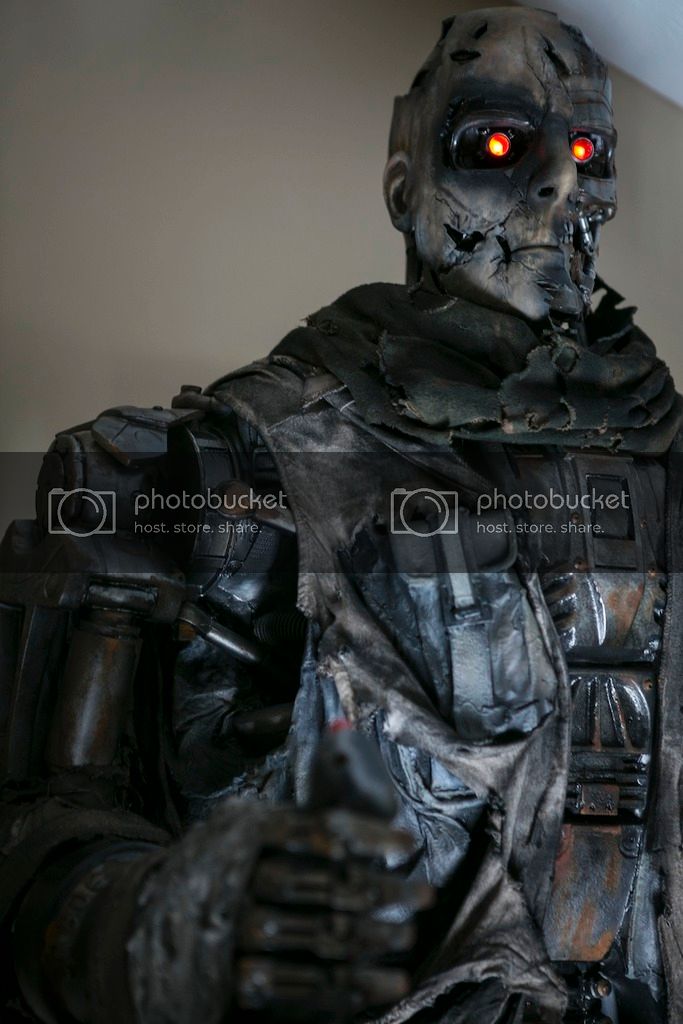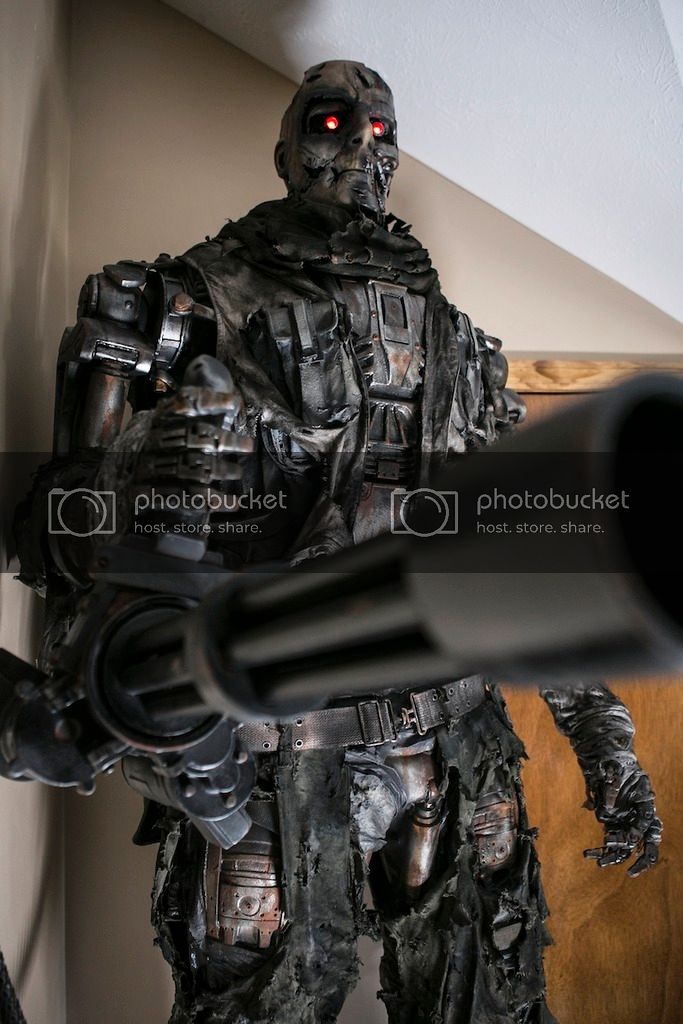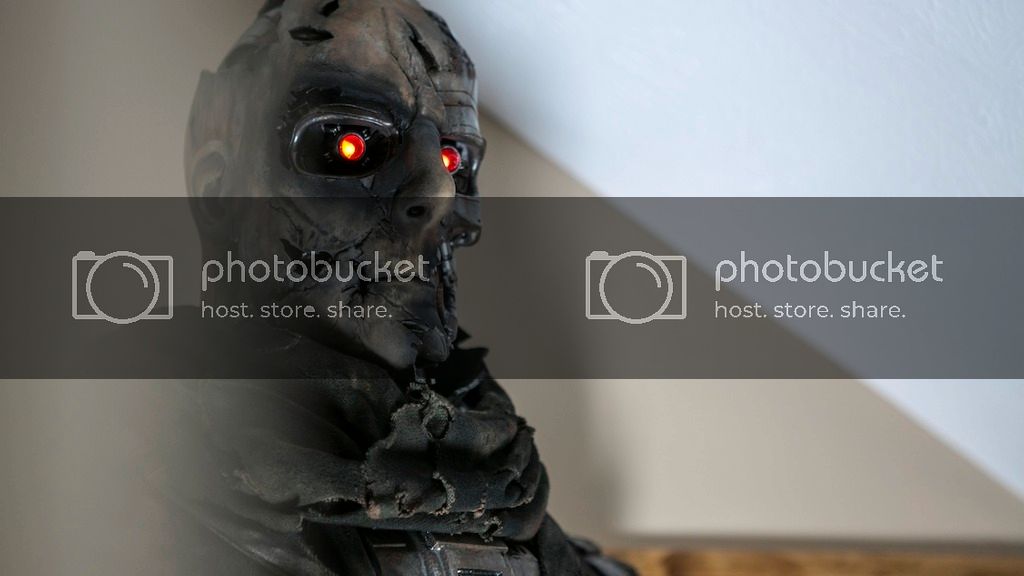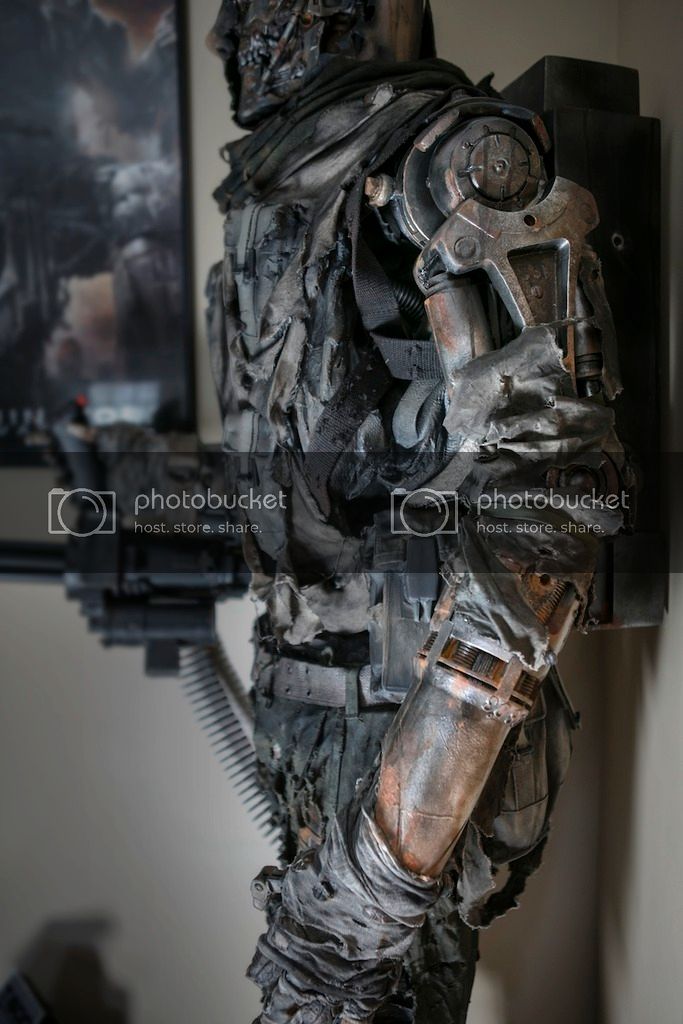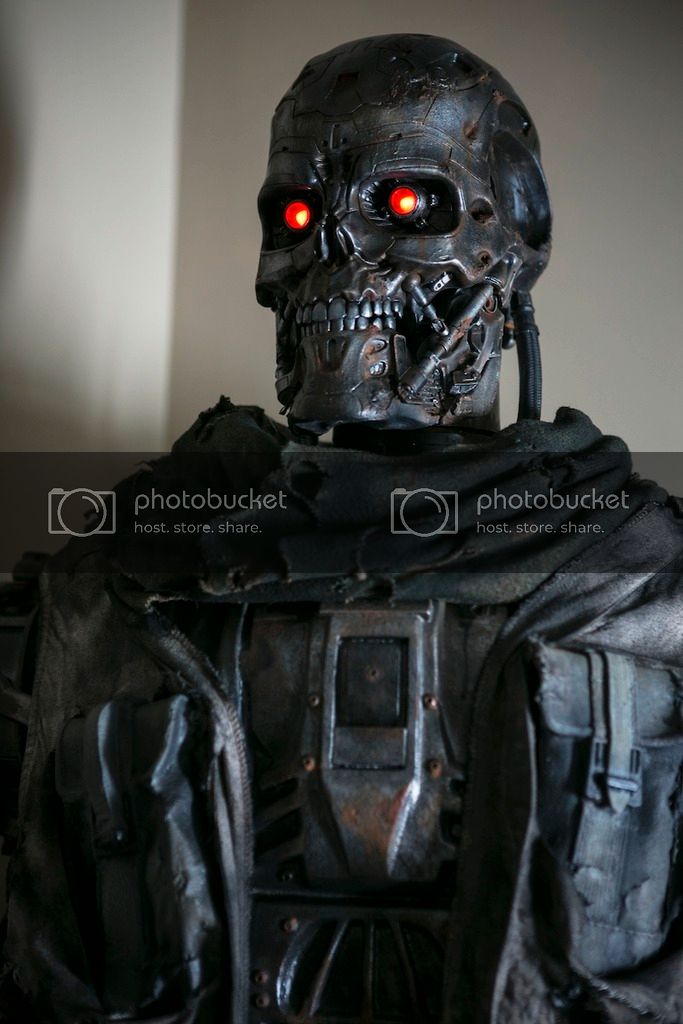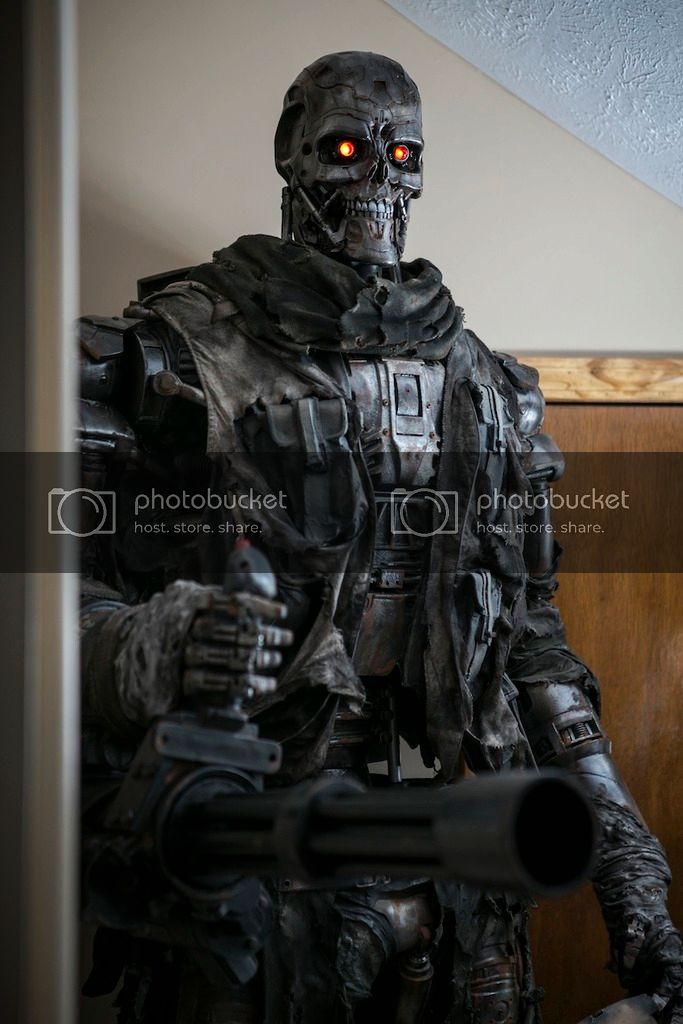 Last edited: