Active Member
RPF PREMIUM MEMBER
Hello, again, for those who don't know me. I'm Jawa's Junkyard.
Jawa's Junkyard, Melbourne, Victoria, Australia. 2,442 likes · 66 talking about this. Jawa's Junkyard is a company offering services in props, collectables, and other 3D creations.
www.facebook.com
I'm proud to show you, a long anticipated re-indition of my sold out Odin's Wrath from 2018. This is new and improved with many accuracy updates.
The hilt: Odin's Wrath V2 (2020) is an all T6 6061 Aluminium machined hilt:
Total price for the empty - $415 USD shipping is not included.
It will include
1. A set of pre-cut wood veneers (1 set, two pieces) (as close as possible to what I show you in the picture here, but knowing wood is a natural product with variation). These will not be applied, and will need to be applied DIY or through a service. But, I'll write a guide on how I did it. It's not that difficult.
2. The plastic greeblies, cast in resin. They will come in their cast finish, but can be polished for extra translucency. They will come with separate pieces designed to glue on the back of the greeblie and accept a magnet (the magnet will allow these to function as switch plunges).
3. The shroud will be etched as you see in the picture (again there may be some variation here, etching is a hard to perfectly control process but within reason).
You will get an invoice after this form is completed for 50% of the hilt price - 50% of $415 is $207.5 USD.
When production is nearing completion and close to shipping out to me. I'll send the other invoice requesting the remaining 50% as well as the shipping fee. Usually $50 USD globally, insured and tracked.
To join the run - you can comment here and I'll send you a PM (I can add you to a list in the post) but my runs are managed through a google form (one place, is much easier to track everybody and send communication to you all).
Google Form Sign up sheet:
Pre-order form. This is a pre-order form, what that means is by filling this out, you are agreeing for me to send you an invoice once the form is completed. (Just a disclaimer as some have filled out the pre-order form in the past thinking it was an interest list). The hilt: Odin's Wrath V2...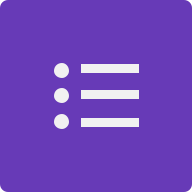 forms.gle