Hey everyone I have decided to start a new build thread based on my own design for a change. This time I will be making something I have always wanted to build, a big bad ass orc warlord helmet. Many of my builds are based on game designs and by getting to do my own I get the freedom to play around with new products and techniques. For this build I will be using Tandy Leathers thermoplastic product Terraflex along with a foam structure. Terraflex is very similar to Worbla in its build properties and manipulative abilities. The main differences between the two that I can see are number one Terraflex is a little bit thicker, which helps when manipulating the product as it is less likely to rip. Number two Terraflex is a little smoother and had less texture that a sheet of Worbla so I should have less cleanup work when the build is complete. To begin this process I had to come up with a design so I sat down and sketched out what I wanted my orc helmet to look like. Sticking with a more traditional look I decided that my orc helmet is going to have lots of rusty metal layers. I wanted a found object feel so there would be big horns, strips of leather, beads, hair, and jagged bits of metal spikes and rivets.
I started building the template out of bristol board just so I could get a scope of the size before I transfer it to the craft foam.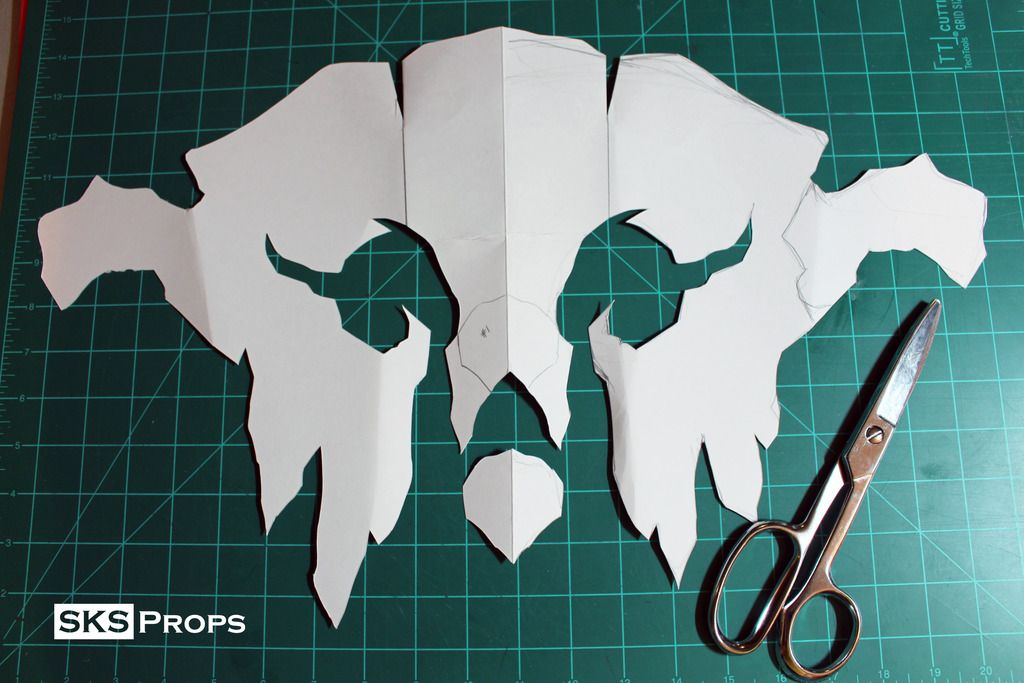 Once I am satisfied with the scale of the faceplate I transfer this to 3mm craft foam.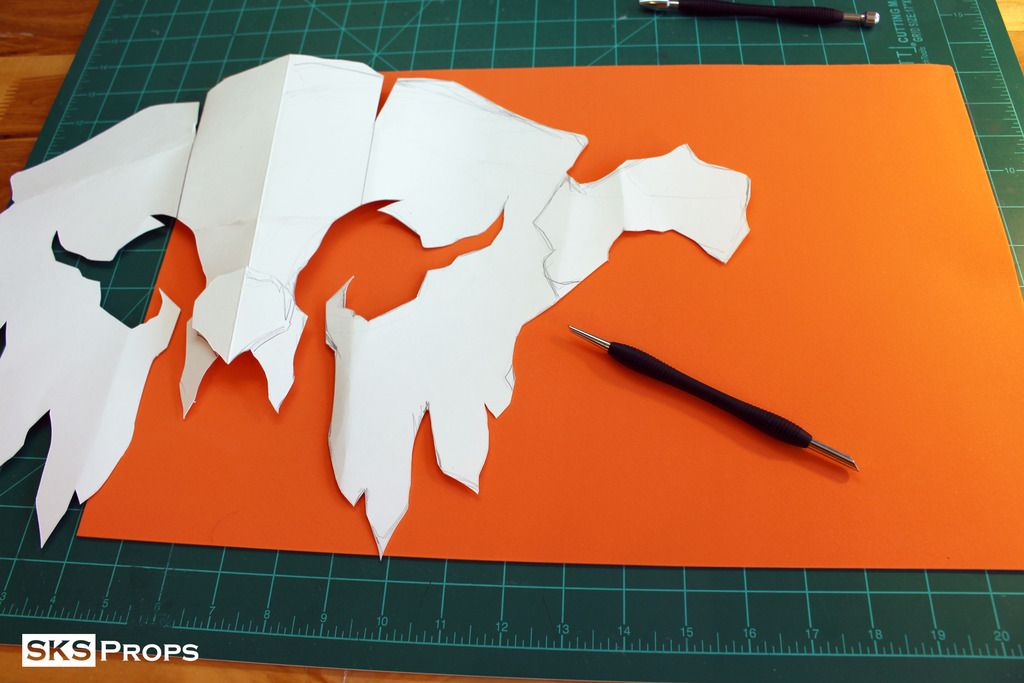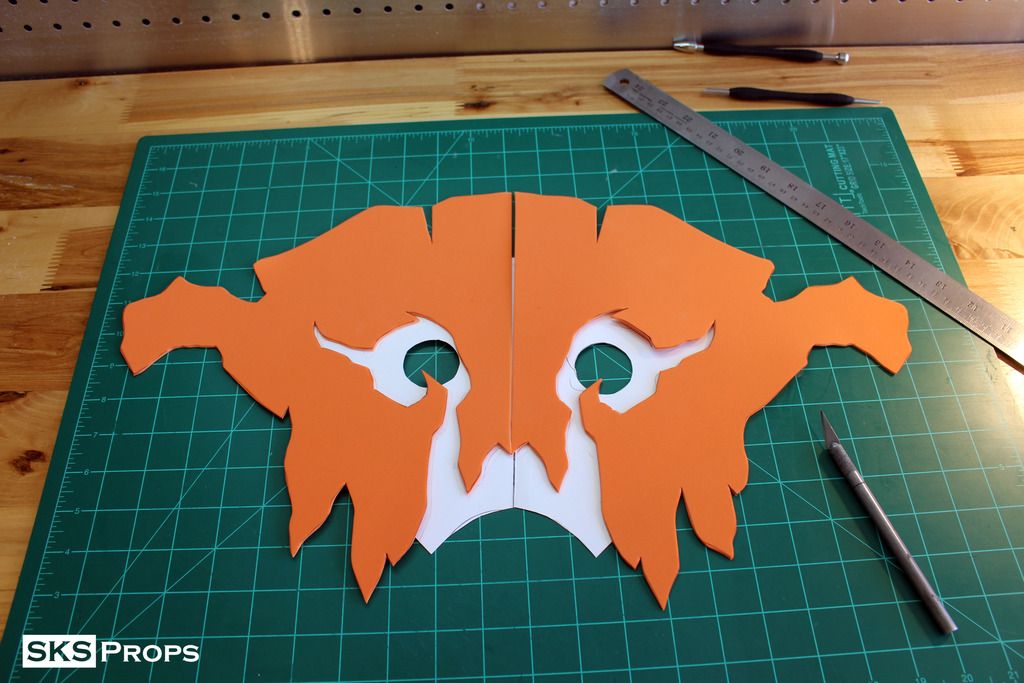 The helmet is going to consist of multiple layers of "metal" so each section has its own template.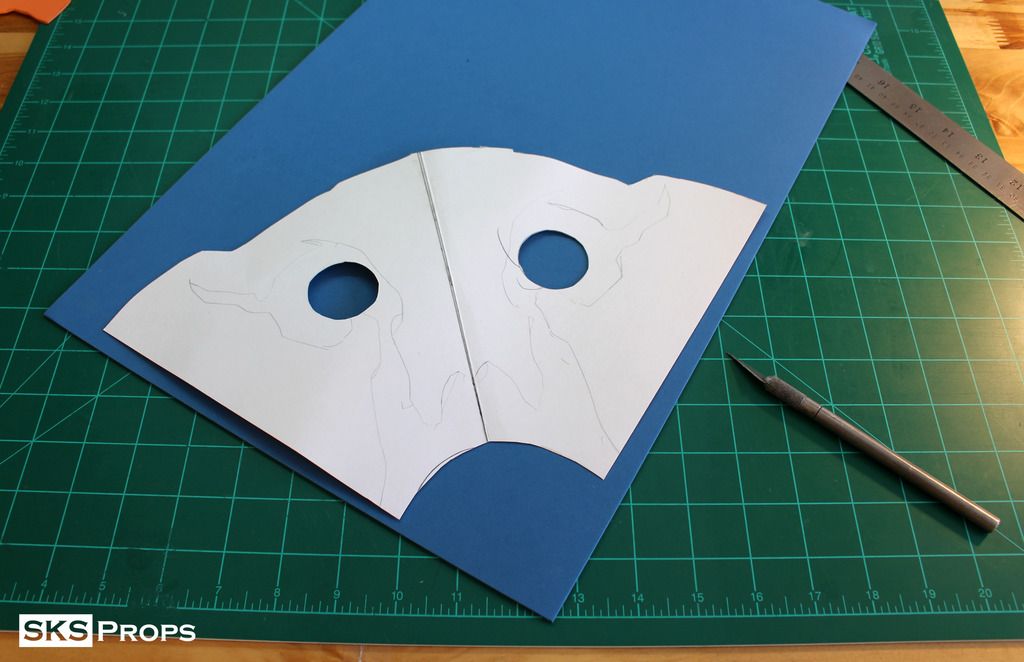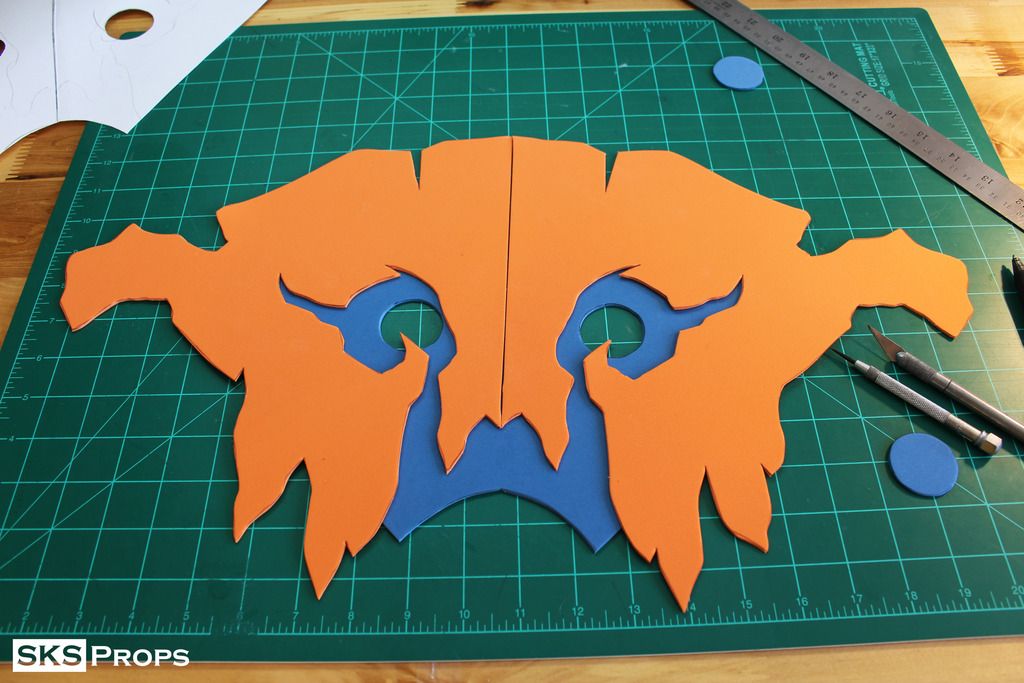 Last edited: