This is the little Orange Robot from 'Three Robots' from Love, Death & Robots, i enjoyed this episode although 'Zima Blue' Was my fav. I needed something quick and easy for my local con as I sold my main cosplay and my next one has a estimate of at least 2 years to finish. So something I could knock out in 2 weekends was in order.
I grabbed some screen shots, he's pretty basic shapewise and threw him into Armorsmith to scale him to human size.
I started with this file off of Thingiverse
LD&R orange robot V1 | Semi pose-able by nikee9
it's not 100% accurate so I'm making adjustments on the fly. I used Meshmixer to alter some things and reduce the polygons.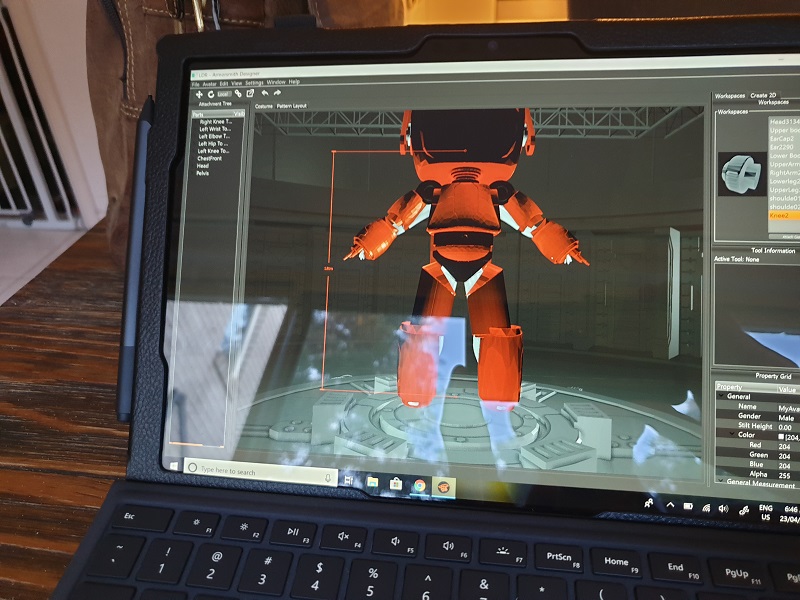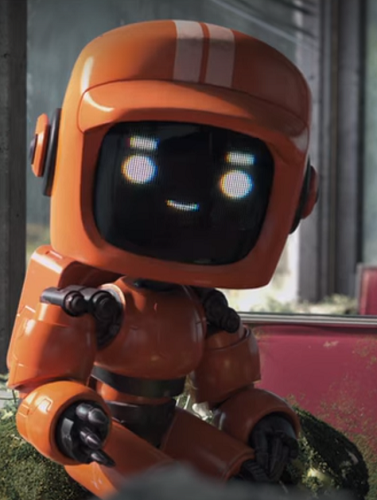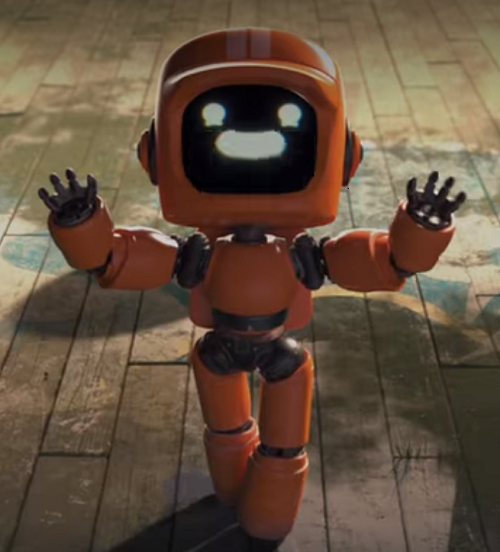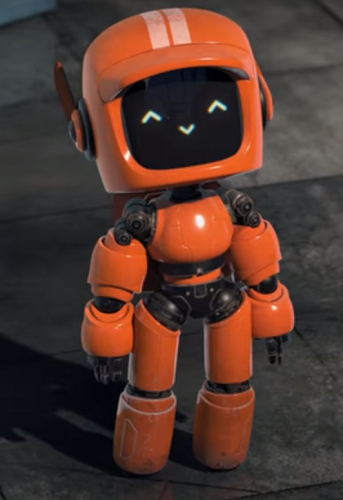 All up he was 184 pages of pepakura, 92 pages just for the head.He's not complex he's just large.
So the usual obligatory pepakura shots ..with dog for scale, you can clearly see that's a great dane.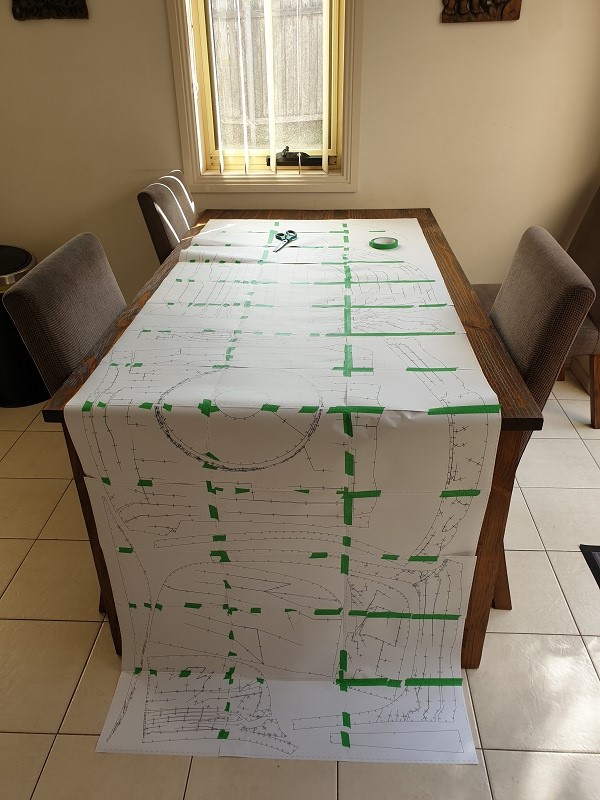 I made grooves in the sole so my feet can flex at the toe for normal walking, ran straps underneath, the shoes are snug but a strap will help keep my feet in. The lowers and upper legs are basic tubes.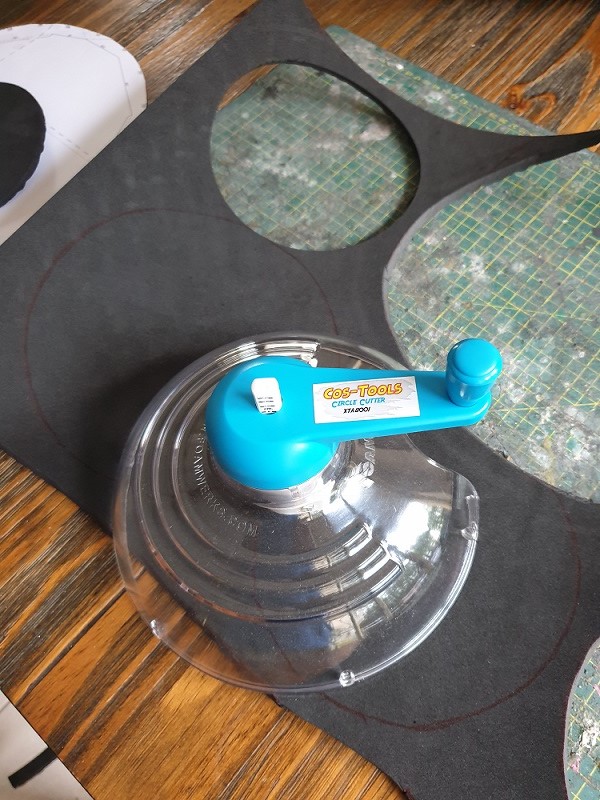 The codpiece is a koala.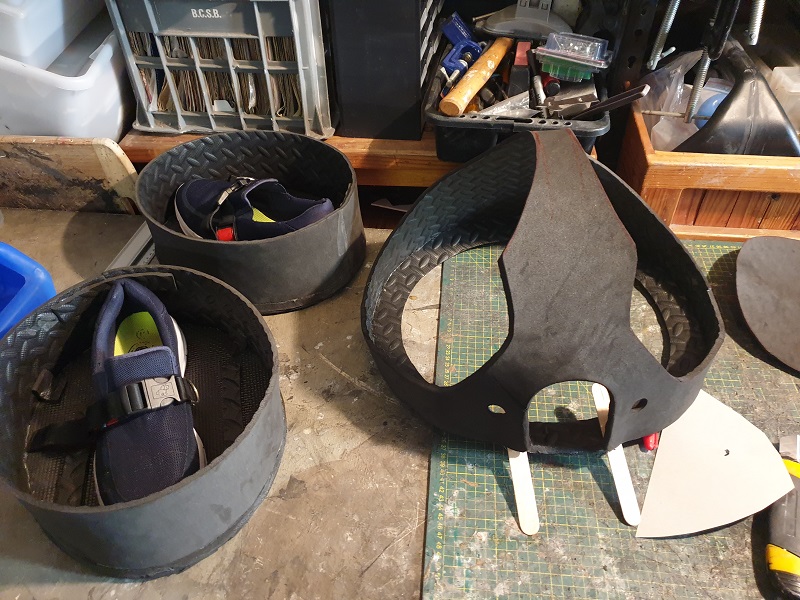 I started on the head, made it stronger with some irrigation pipe so it keeps it's shape then connected struts to a hard-hat. It can balance but the helmet needs a chin strap. I think i'll add in 2 straps that go under my armpits and into the upper struts for a little extra support.. we'll see, i don't want to walk around with my hand supporting my head all day.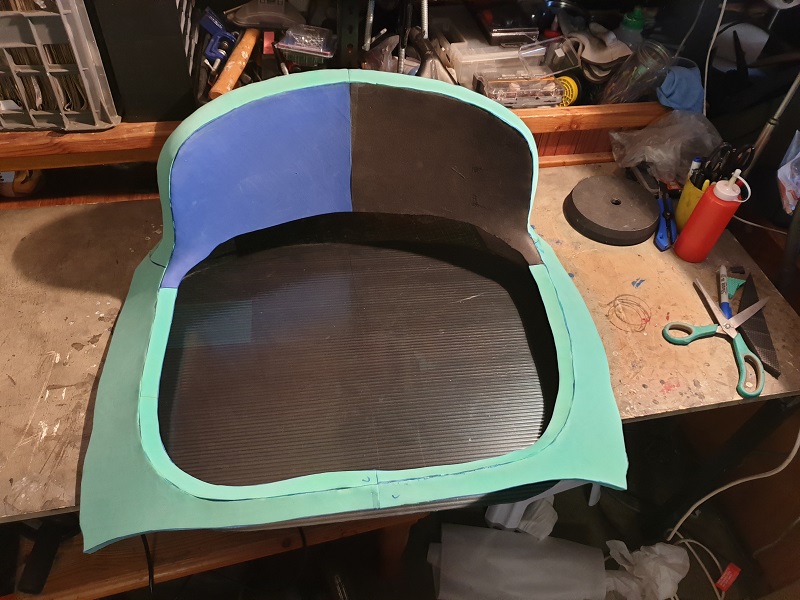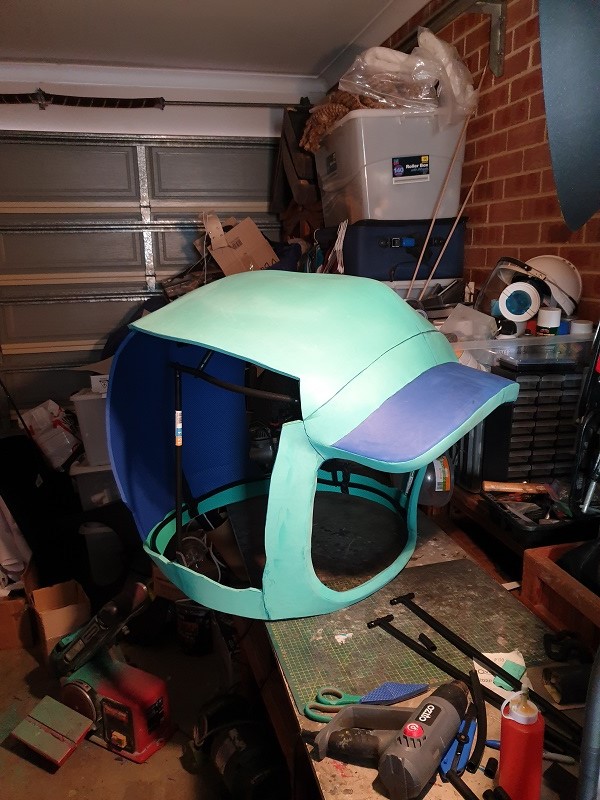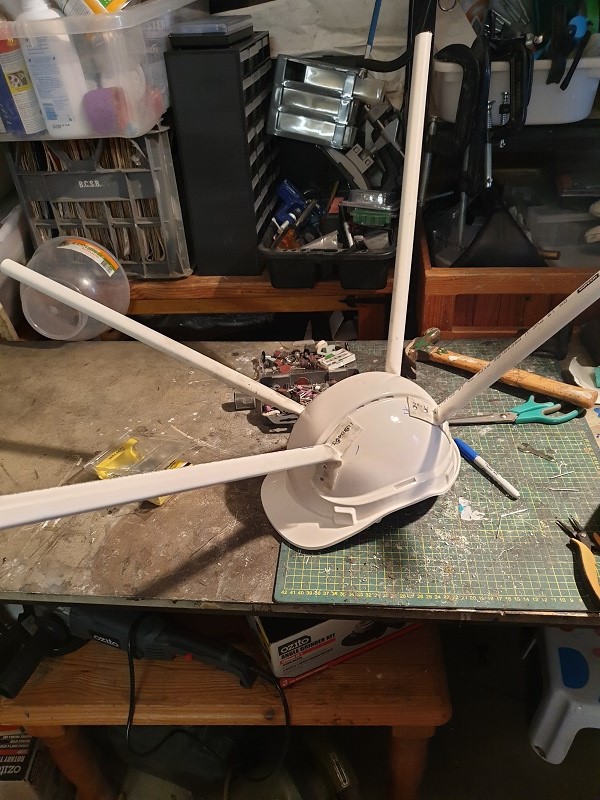 Here it is ready for gap filling...
The face will be led's behind a tinted corrugated plastic that gives it that old TV look. Anyway, thanks for reading
Last edited: