castpixel's STOMP

I wrote a simple tool that uses a smarphone accelerometer (android or iOS) to play stomping sounds for armors, robots, etc. You can get it here
castpixel/STOMP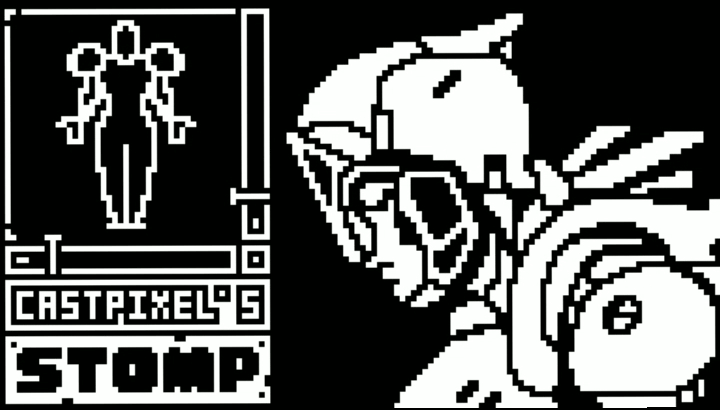 It uses two axes of detection, Z for stomping and X for general torso clangs. It also adds a trail of jingling metal after each movement (could be replaced with piston sounds for a robot walk)
How to use: open in Construct 3 (free version is fine) directly on your mobile device and run it.
Whenever you start it, shake the device vigorously on all axes, to calibrate the max values for your accelerometer. Adjust the horizontal and vertical indicators by dragging, so you get the sensitivity you need. Then strap it on your upper torso and walk around.
About its inner workings:
It leverages the accelerometer inside android smartphones to detect horizontal and vertical jerky movement, with adjustable sensitivity.
Mounting the phone near the chest and shoulders allows for a layered approach to the sound effects:
1. Swaying the shoulders is detected as a horizontal movement, and triggers metal sounds that represent scraping of metal on metal, such as what metal arms banging against a metal chestplate would make.
2. Secondly, walking creates a stomp effect, comprising of two concurrently triggered random sounds: a metal clang for the leg, and a gravelly sound to simulate the sole of the foot scraping on dirt.
3. Finally, whenever the torso sound has finished playing, the software randomly triggers sounds of metal jingling, simulating loose metal bits and buckles moving around. It adds treble frequencies on top of the overall clamour and contributes a more natural quality, much like secondary movement in animation.
Each sound is randomly and independently selected from a pool of 8 sounds each, to avoid repetition. The result is very organic, as if a foley artist is following my movements.
P.S. if this is the wrong forum section for this, I apologize. It seems like we should have a place where electronics and sfx are discussed, they can massively help the illusion of a costume.