I have an Art Asylum Wrath Of Khan Enterprise that I really like, but was never too crazy about the paint job, or the semi-translucent plastic that allowed light to highlight the sound device in the saucer section... I'd detailed it some previously, but nothing major.
I prepped it a few days ago...
And yesterday after work, I painted her up until bed time. Dull coated this morning. Here's the result: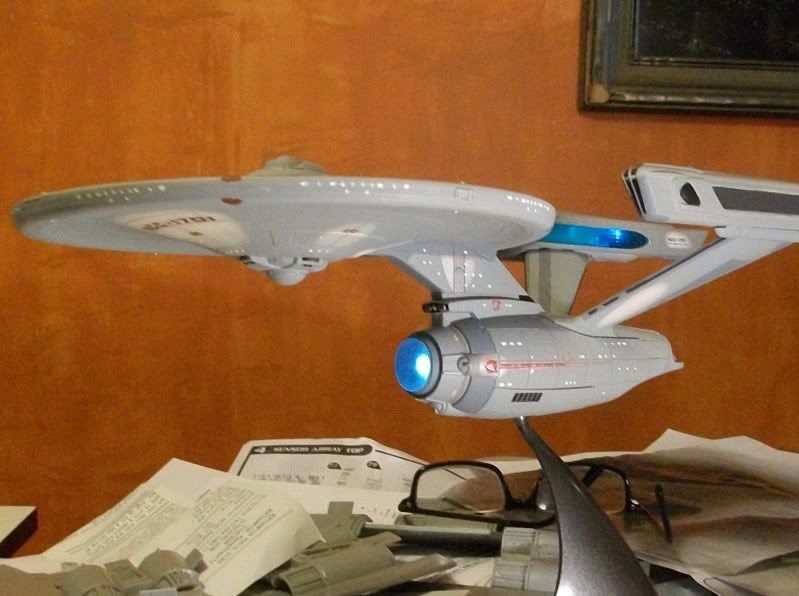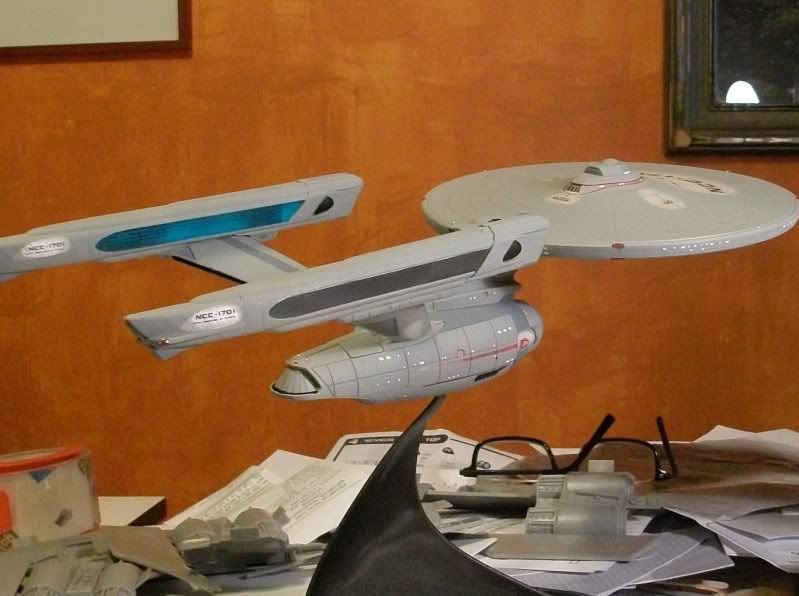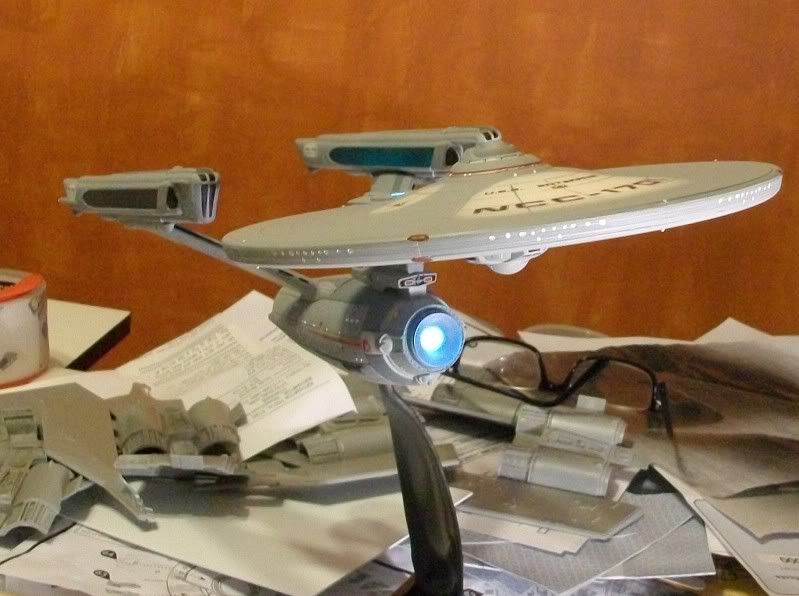 And here's a sunlight picture:
I didn't go for the aztecing- it's just a toy, really- but I kinda like how it came out.
Last edited: