Starting this thread as a place for any costuming related info for the Rick and Cliff characters played by Leo DiCaprio and Brad Pitt.
I've been researching Cliff's belt buckle which is a Vintage Stuntmen's Association buckle from the 1960's or 1970's.
I have found a few variations were made over the years and the one in the film seems to be something of a mystery.
Screen grab:
It has "Member" spelled boldly on the bottom.
A more commonly seen vintage 1970's version: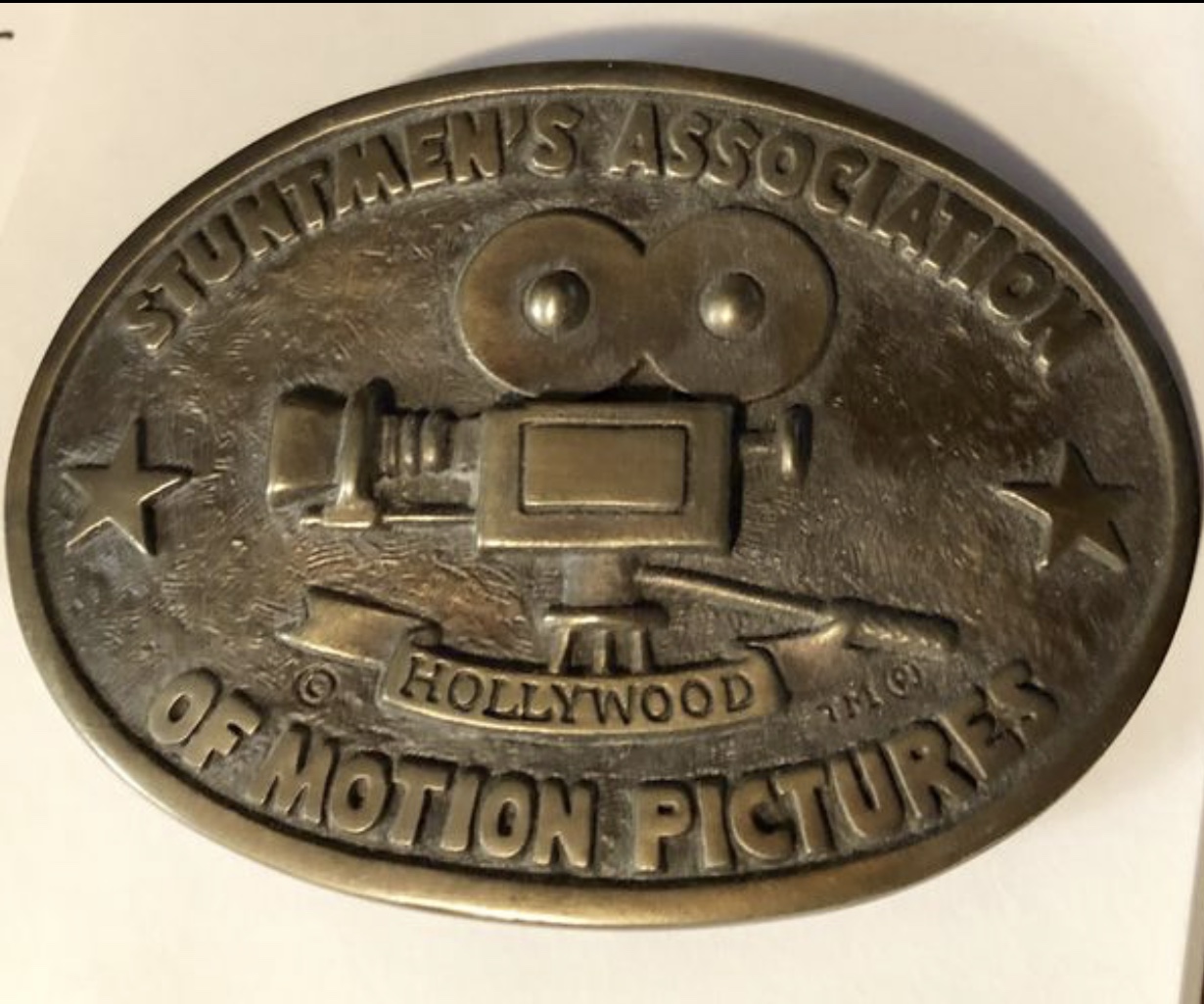 The bottom shows "Of motion pictures" instead of "Member"
and "Hollywood" on a banner in the middle. The reverse has a text history of the organization founded in 1961.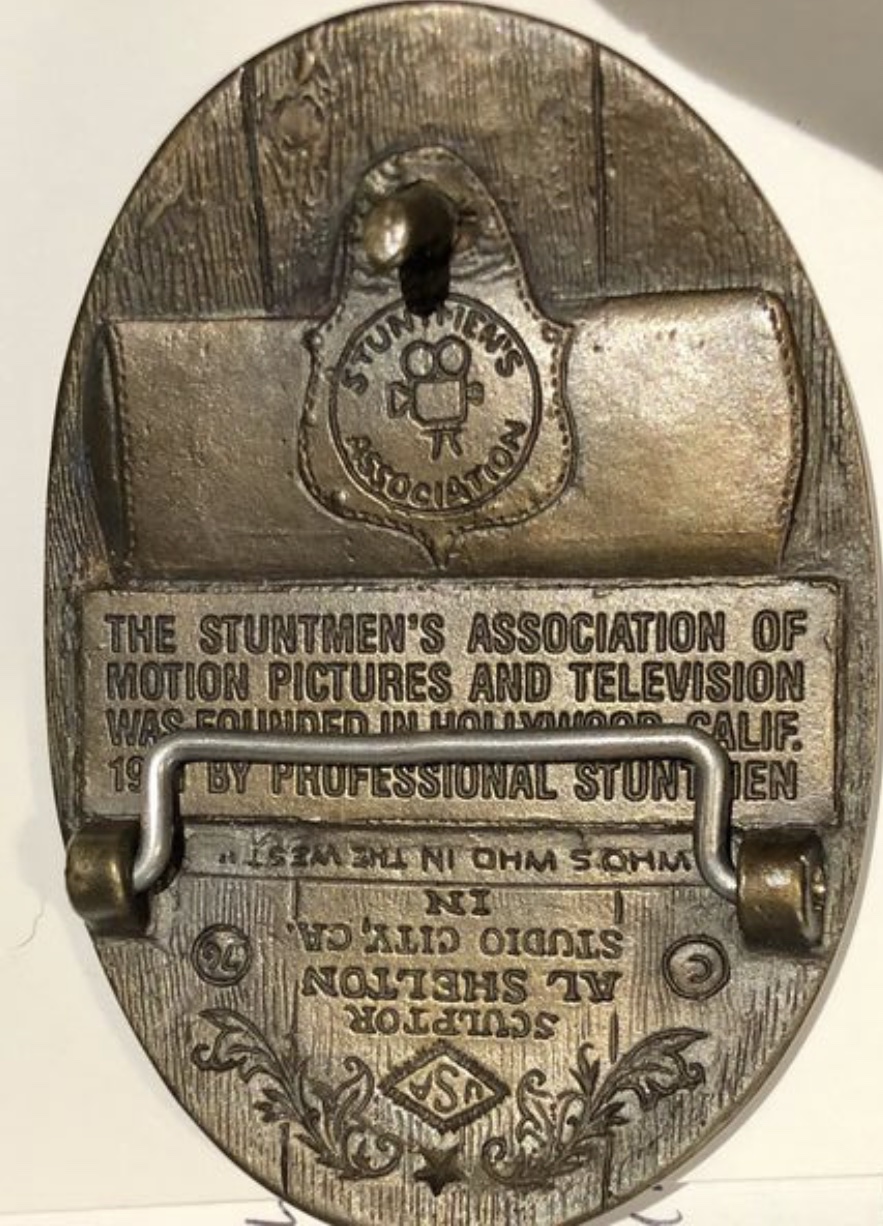 An oddity with less detail:
Here, "Hollywood" has been replaced with "Safety first" I believe this is a modern variant.
The reverse is mostly blank except for a code. The belt attachment is a solid bent bar instead of the hinged version seen above. Overall, this version just seems cheaper, maybe even a knockoff...
And a rare and what may be the earliest version in a gold tone that does have the "Member" designation but in a different spot and smaller font than the screen used version. The word "Hollywood" is absent on this one.
I haven't found a reverse image of this buckle.
So far I haven't found a trace of the screen used one in the wild or in google searches. The costumer for the film has said she found it in a box of other buckles so I don't believe it was a one off for the film. Another prop mystery...
I'm thinking the screen used version came after the gold tone version and they kept the "Member" designation while updating the design but this is just a guess at this point.
Last edited: