Hello fellow hunter's. New Updated Oct 14th pics are here finally. Just got the remaining suit parts in and this is the first suit test pics. Still not complete because everything isn't connected properly yet. My body netting, net gun, and countdown device still needs to be installed or attached. Hope you like what I have so far. Thanks guys and girls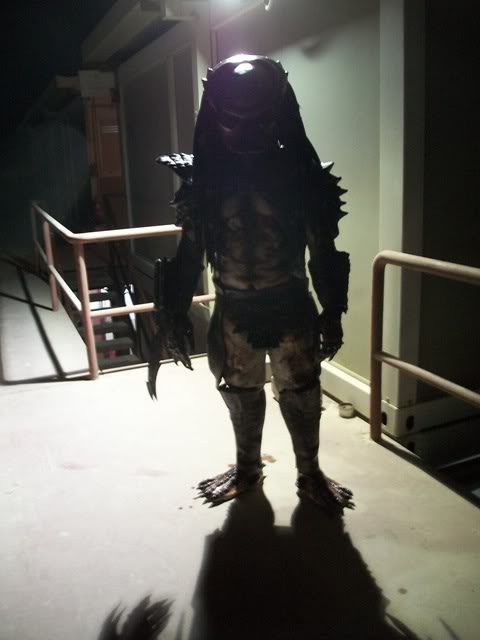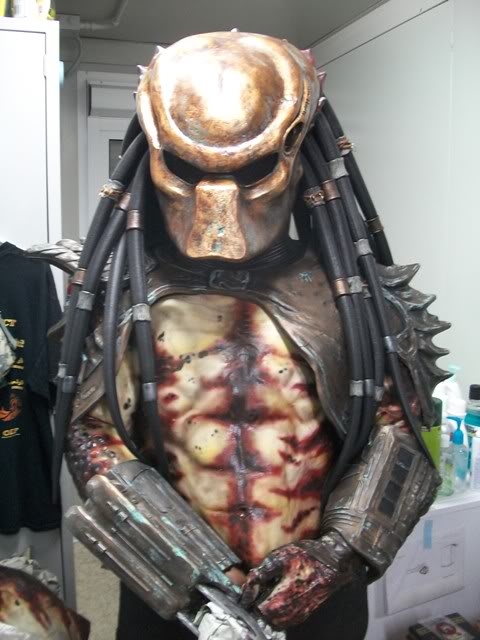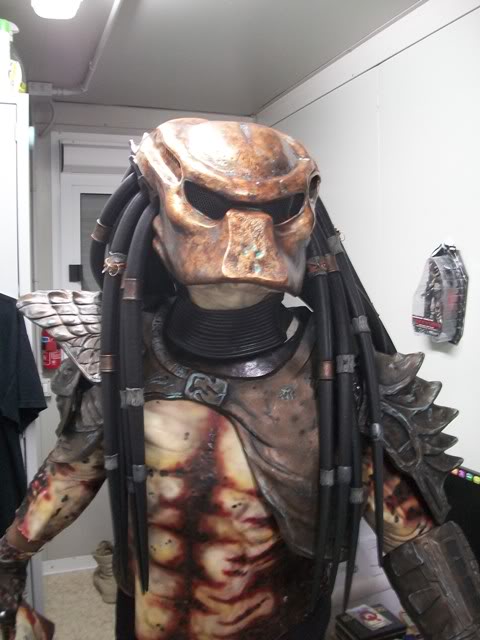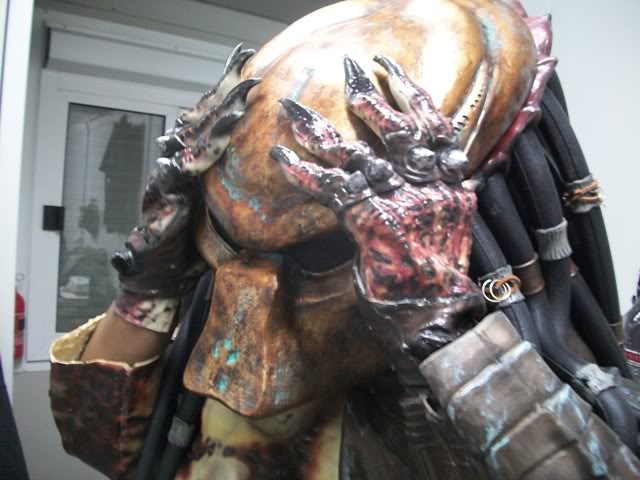 My Hunter's Lair shirt that will be represented by my wife Halloween Eve and Halloween!!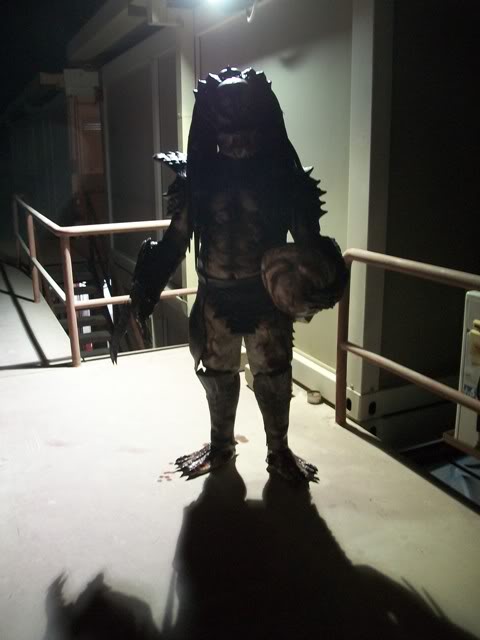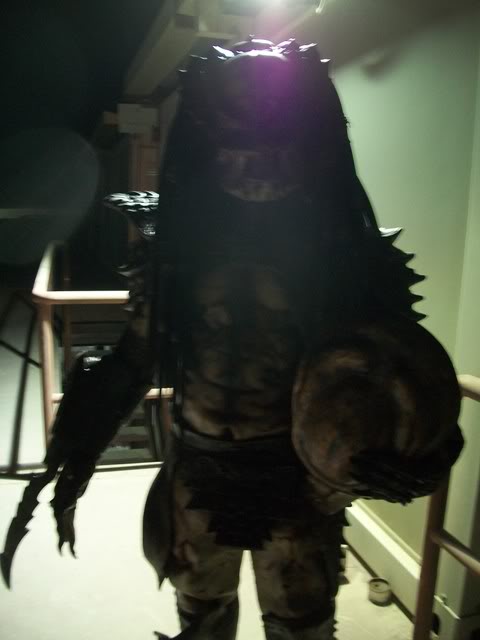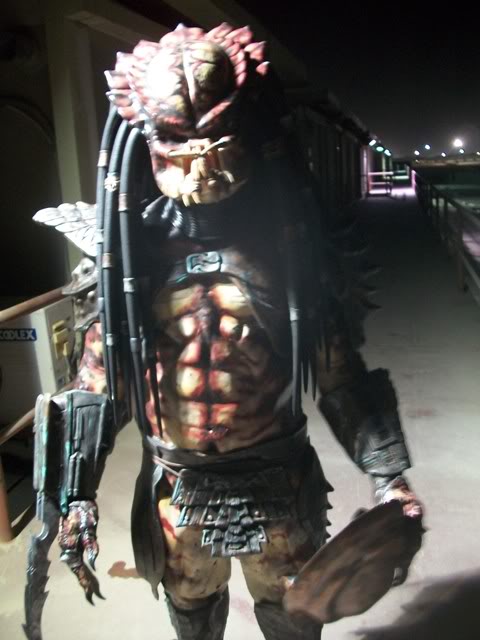 Minor damage to the teeth and a little bit of paint got rubbed off, but nothing that can't be repaired.
Can't wait until the rest comes in and a special thanks goes out to "Biohunter76" for all of his help. Casey, you are the man!!!!
Here is my wife's Narin Bio which was also done by "Biohunter76". Having a little bit of trouble finding a female costume for her but I'm sure my "Lair" friends can help with that.
UPDATED OUTSIDE THEATER FANS AND OTHER PICS!!!
Fresh out the theater from seeing "Predators".
A few Predator fans!!!
Theater employee stands in Ahhhhhhhhhhhhhhhh!
Predator in the Office! LOL
Wife and I pose with Predators head!
Most of the reactions that I got were really good. Of course the 2 questions that I got the most was "Where did you get that from and How much does that cost?" I just give them the website and problem solved. They really haven't seen anything yet until the whole suit finished. Thanks for viewing the updated photos. More will be posted soon and definitely more when the entire suit is finished.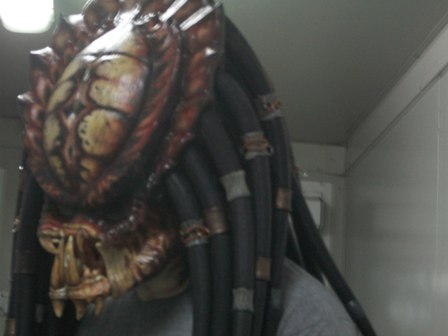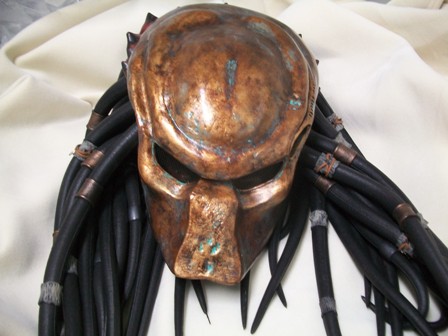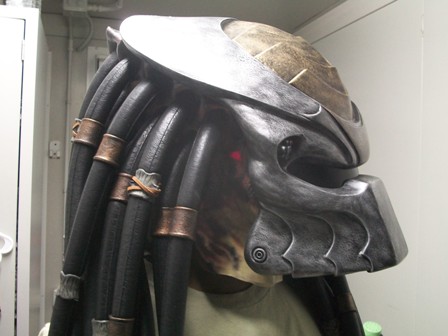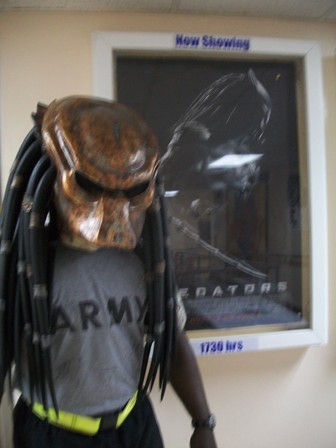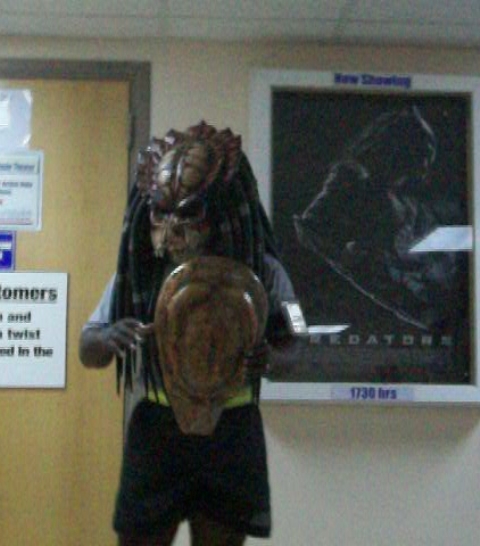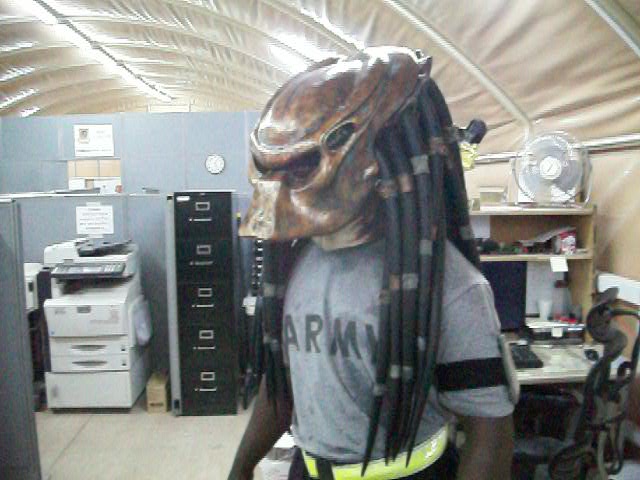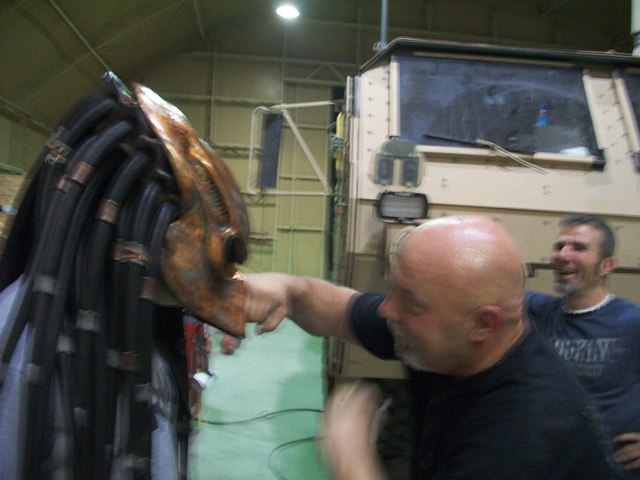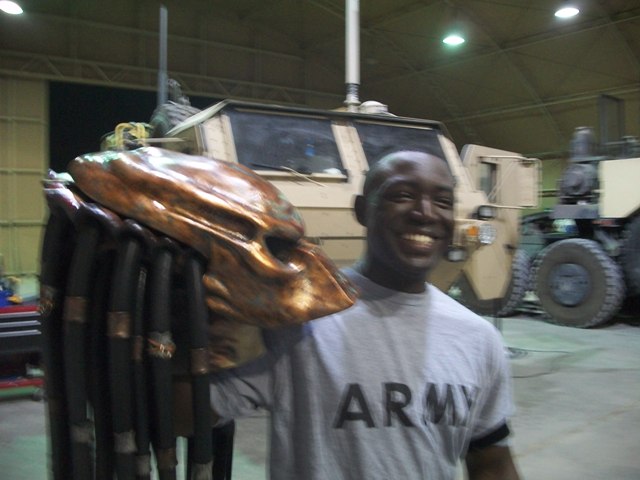 Last edited by a moderator: