Here are a couple of images from my long barrel M134 'replica' (well imitation would be closer to the truth). It's a labour of love and done as cheap as possible.
The bearing end caps....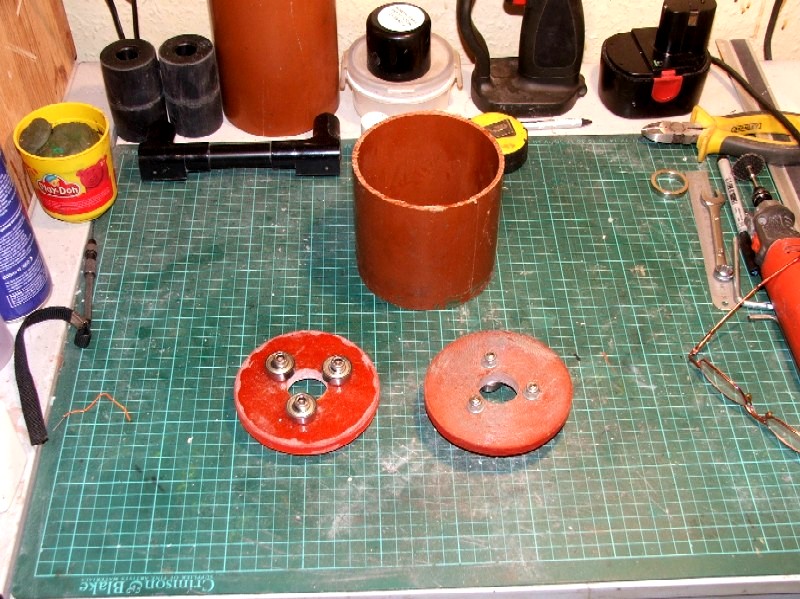 The barrels test assembled to the body ....... they run freely .... woohoo!
If it all comes together OK, then I might post a step by step huntorial.