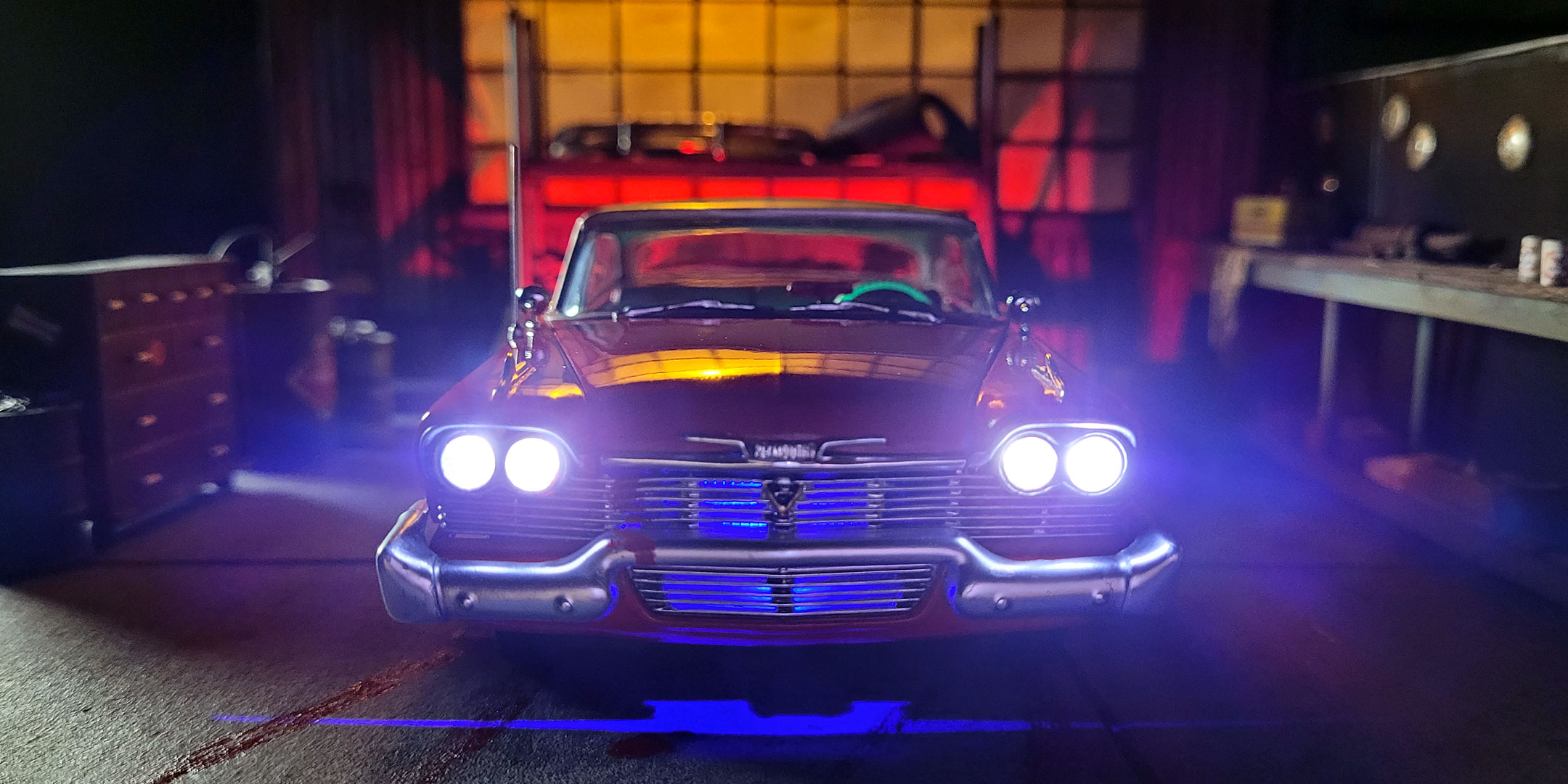 After finishing my
Mad Max War Rig
last year. I wanted to develop some different modeling skills: glossy paint instead of matte, clean instead of dirty, a detailed diorama, and most importantly, lights. I'd never done lights before. So, I decided to try another car. I'm a big Stephen King fan, and there was really only one car that had everything I wanted. My old girl Christine.
One big plus to kit-bashing your own War Rig, is that you end up with tons of random unused model car parts just sitting in boxes waiting for a purpose (not to mention decal sheets, tires, etc). Perfect for building a junkyard garage like Darnell's from the movie.
One thing I wanted was to recreate the mood from the '83 John Carpenter movie poster.
The ghostly glow from the grill never appears in the movie, but I love the look, so I had to cut lots of little slots in the solid plastic grill of the model, in order to get the glow effect.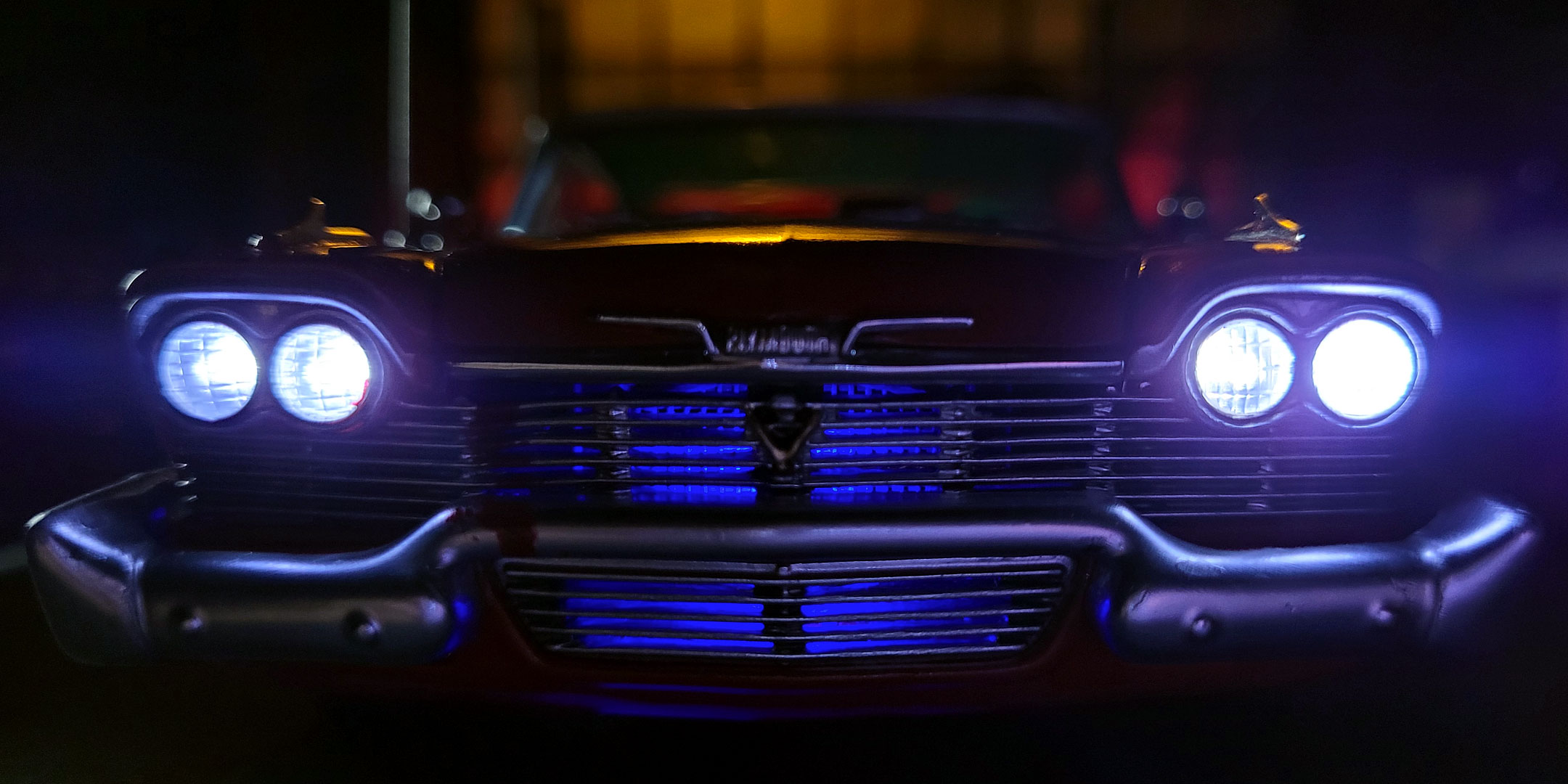 I have a lot to learn about making flawless gloss paint. It's far from perfect, but I can live with it as a learning experience.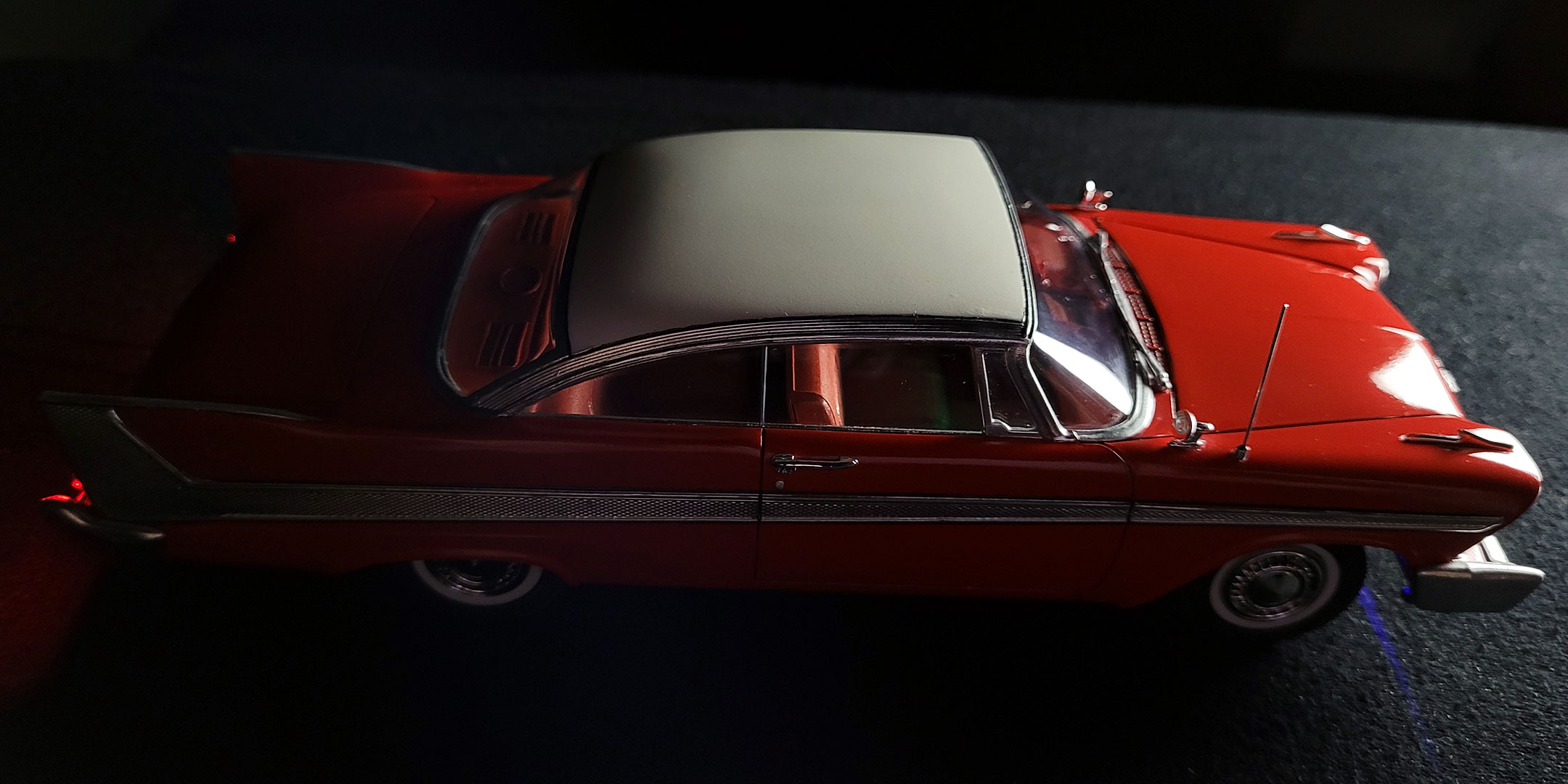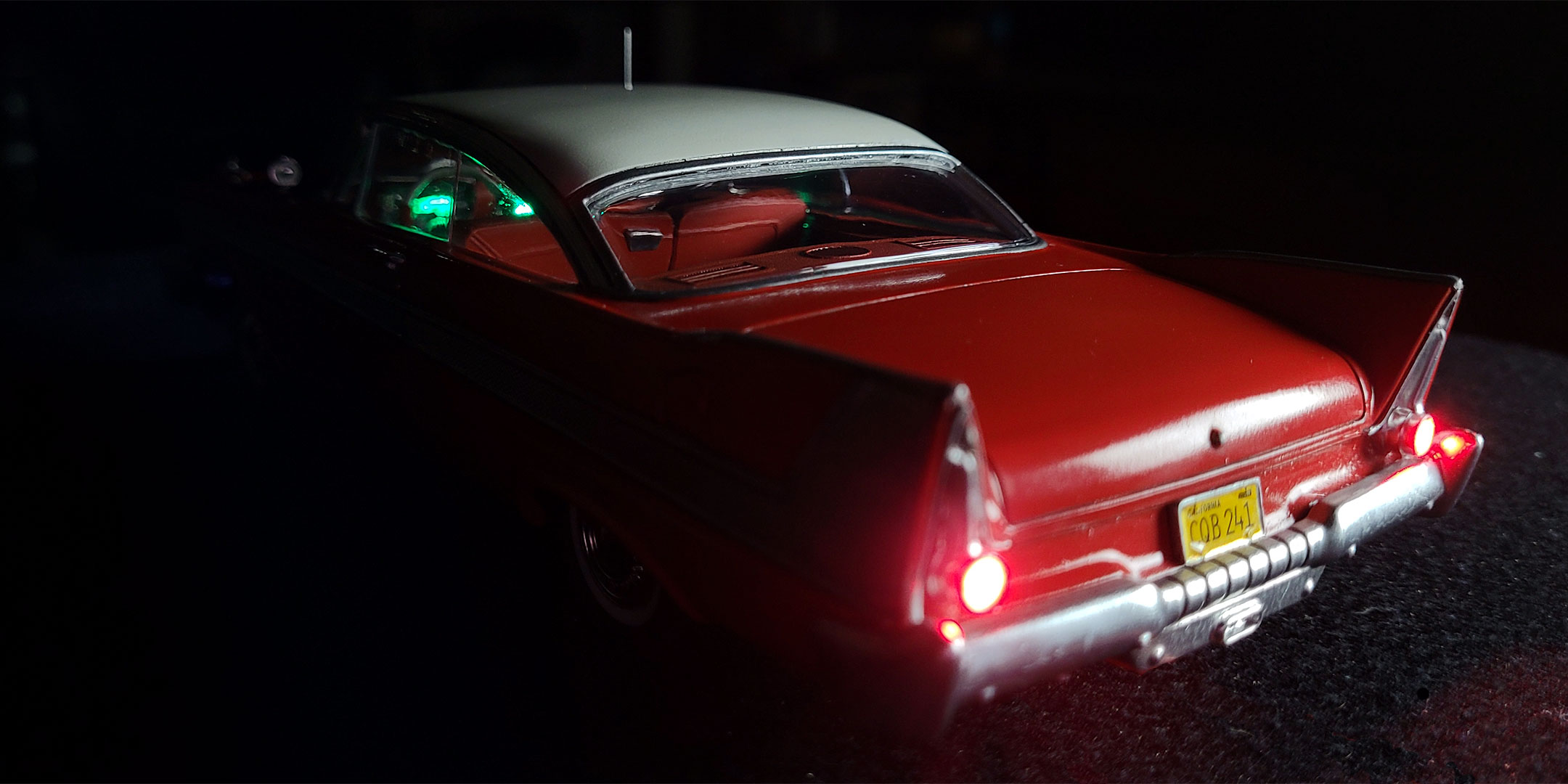 I also wanted evidence of Christine's crimes to be visible. So there's bloody tire tracks leading up to the garage stall.
The garage has lights behind the huge windows, but most of the Creepshow-style lighting comes from Christine herself. Green from the interior dashboard lights, red from the taillights. and blue from under the hood.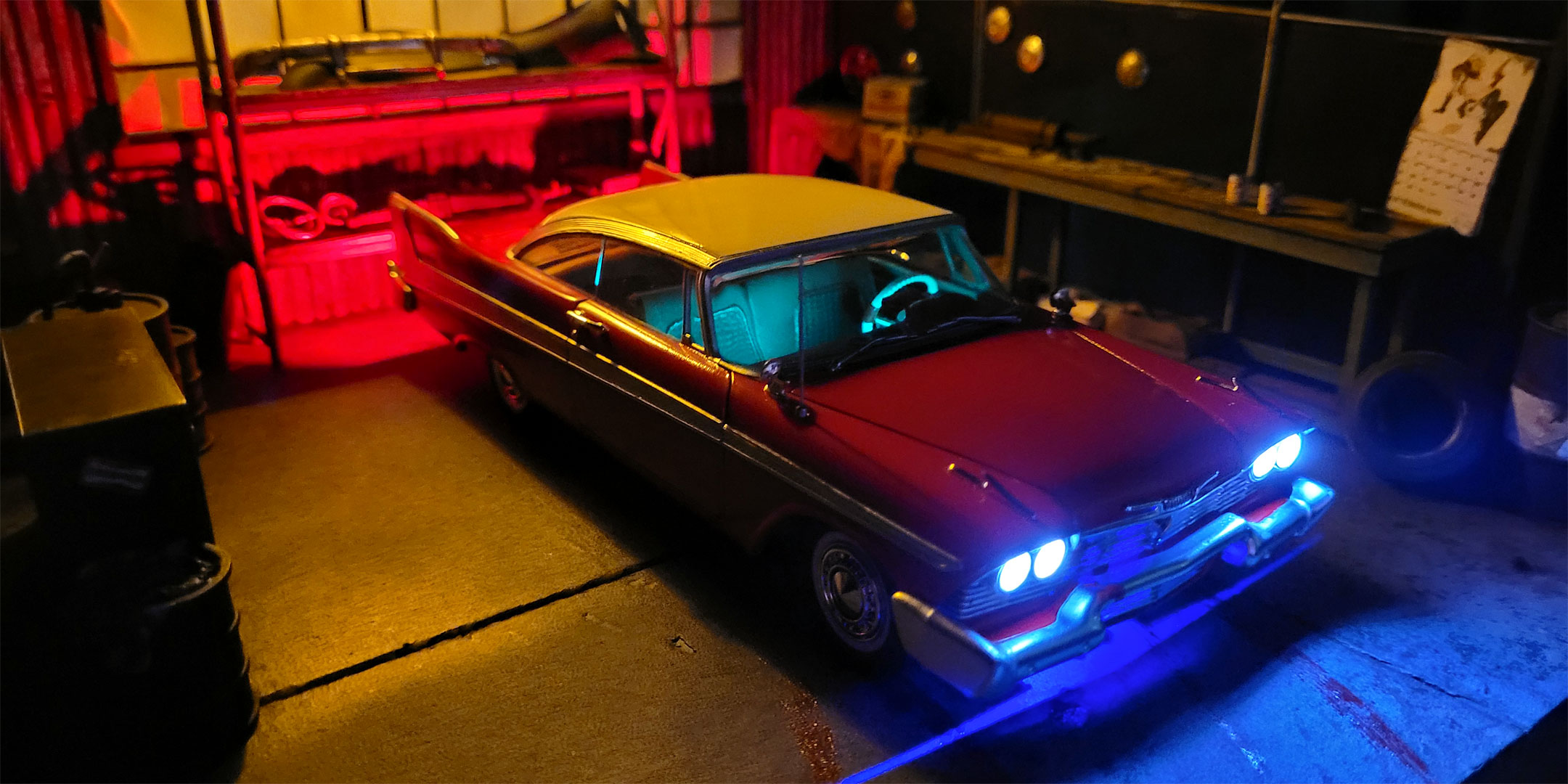 I'm really pleased with how the garage came out. Lots of small details and cruddy rust, as a contrast to clean Christine.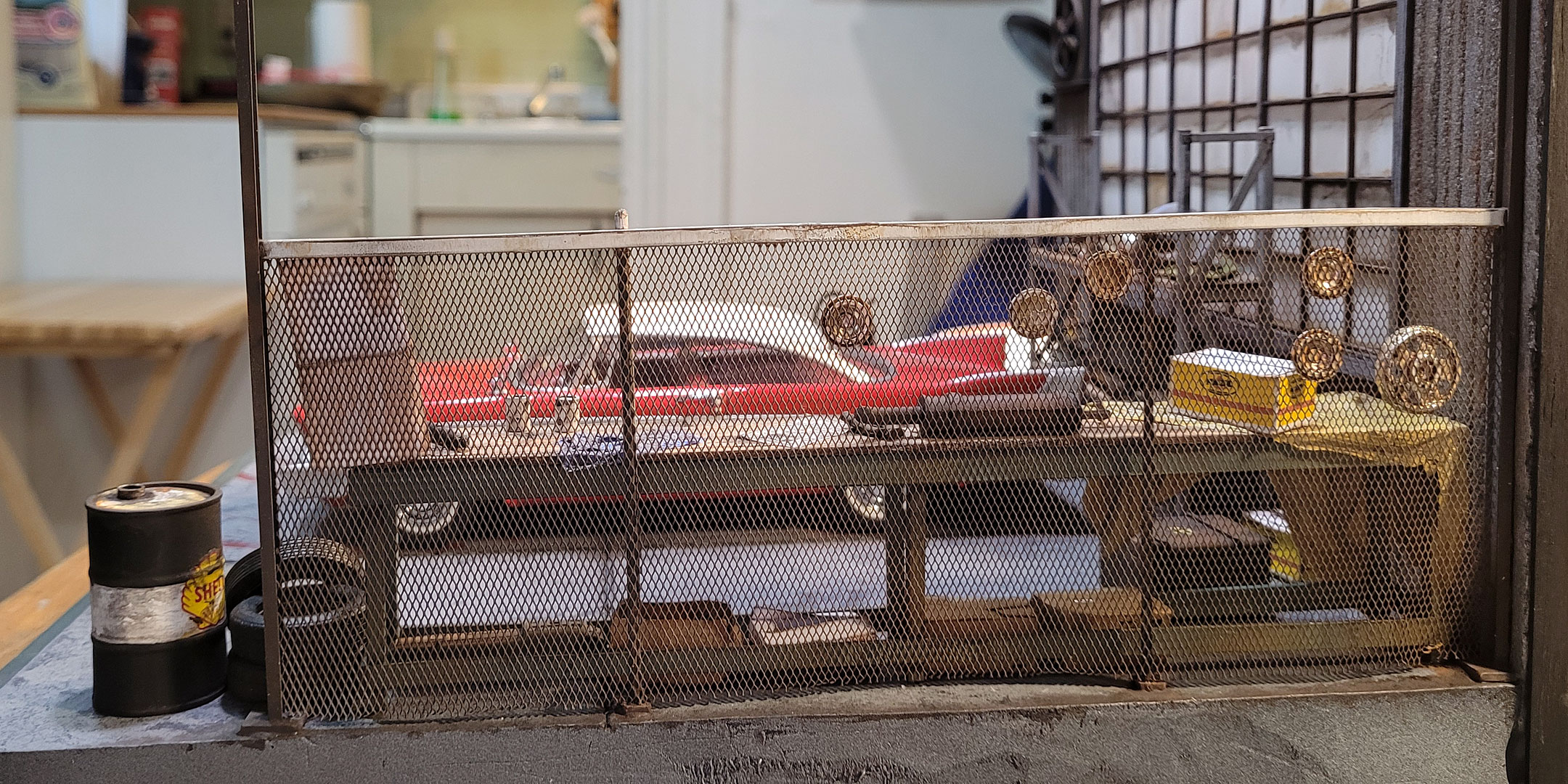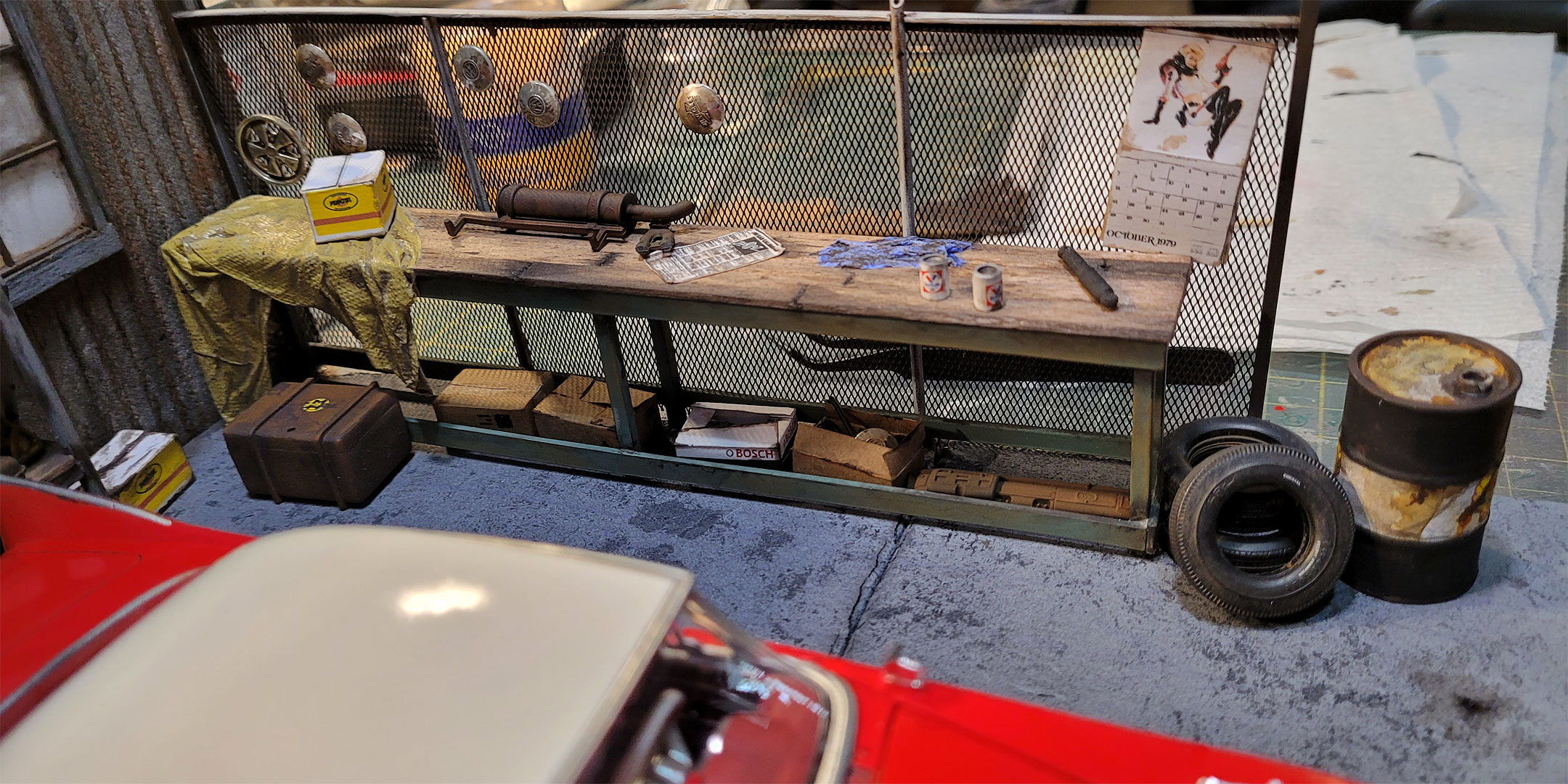 And finally, I didn't want to have to dust the diorama every other day to keep it looking nice, so I decided to build it a clear acrylic case (also something I've never tried.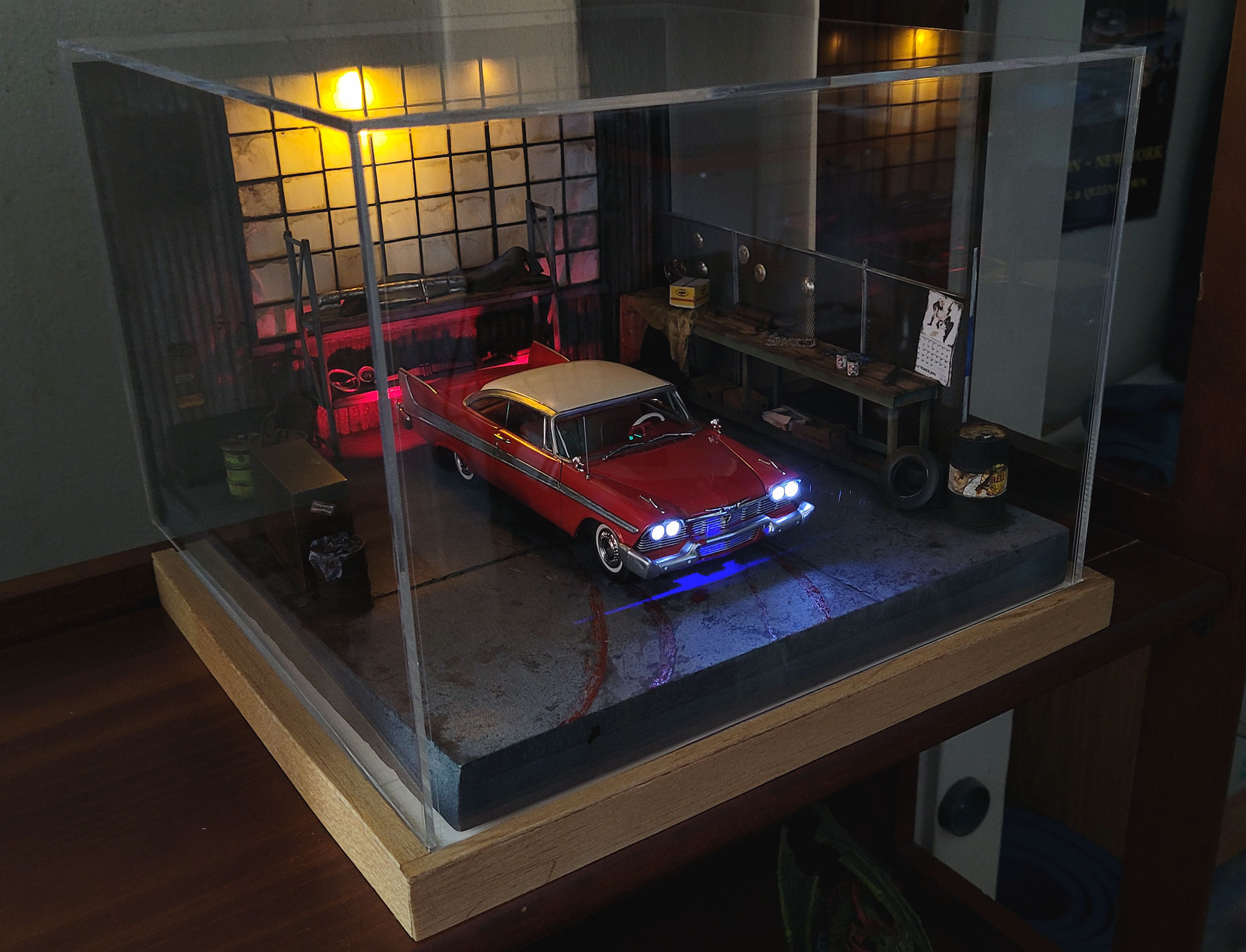 And that's that. I love how it all came out.