Sr Member
RPF PREMIUM MEMBER
This might not sound like it belongs here but bear with me a mo...
So I'm around here a lot, occasionally posting but usually lurking. I love watching movies and making props but my main buzz comes from painting. A while back my wonderful (and incredibly patient) other-half suggested I combine my passions and I started painting some of the things that I make.
I sell a few pictures every now and then to help fund my prop habit but never anything particularly organised… however once I'd got a few of these pictures finished I thought I might be on to something and started talking to some galleries. Long story short; three of my paintings were accepted and I now have official representation! Pretty exciting for me as it legitimises spending more time making cool stuff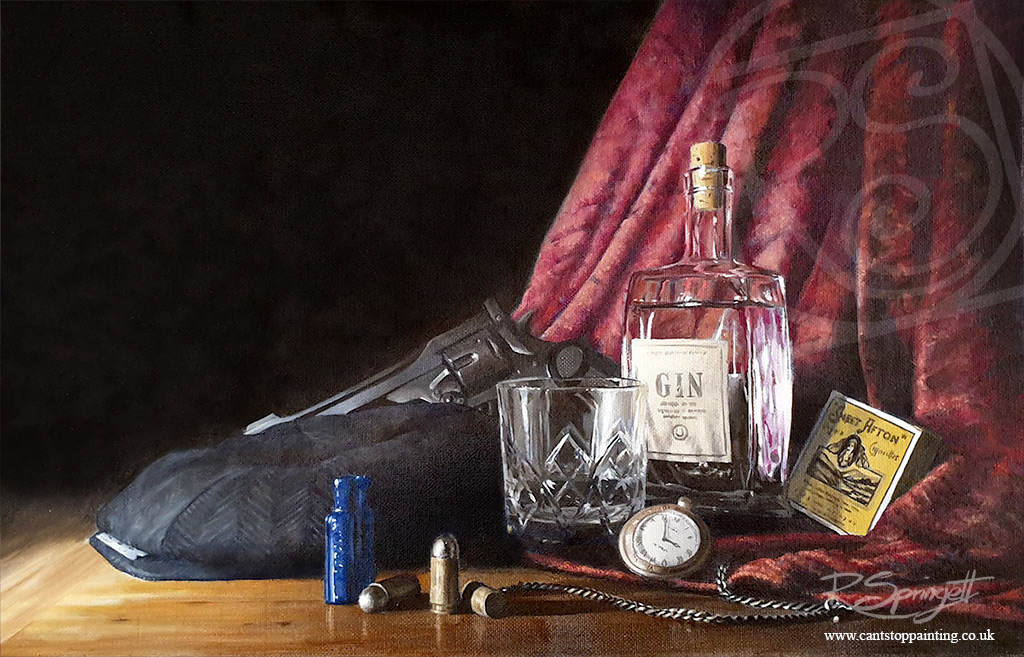 Peaky Blinders was where the idea started, Pulp Fiction was suggested by the gallery and Indiana Jones was something I really wanted to paint for myself. Obviously things are slow at the moment but like a lot of you, I've been able to spend significantly more time being creative this last month. Here's what I'm currently working on:
I've got loads of ideas but if you've any suggestions for future paintings, let me know!