Two more models for my Millennium Falcon collection/madness. Well... just sold the little one cause I have one of the 1/144 Bandai already. I just wanted to know how good could it look.
So this is the little 1/164 scale Revell model/toy. 21cm long. 8 1/2 inches? Fun little project, good enough for what you pay. Ditched the toy buttons, covered the holes with putty etc and that's it really. A 10 minutes build and it's ready for painting.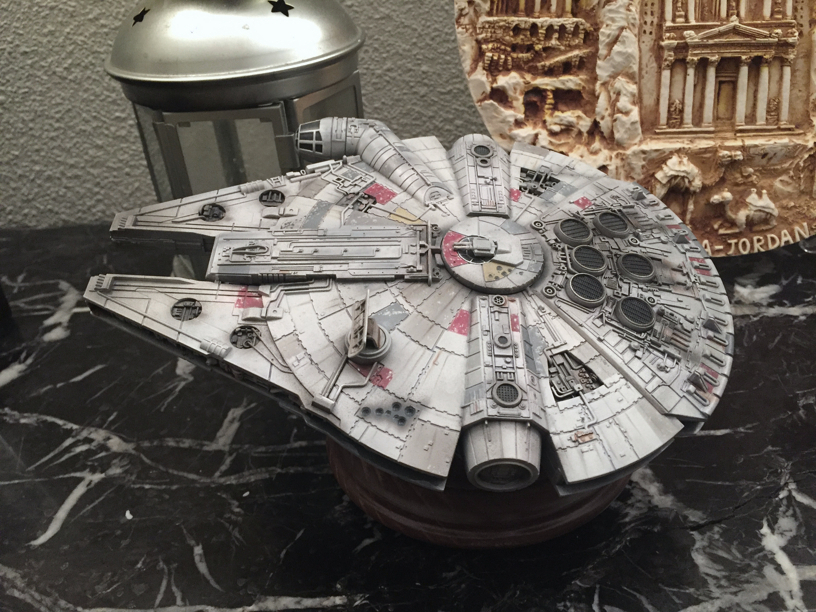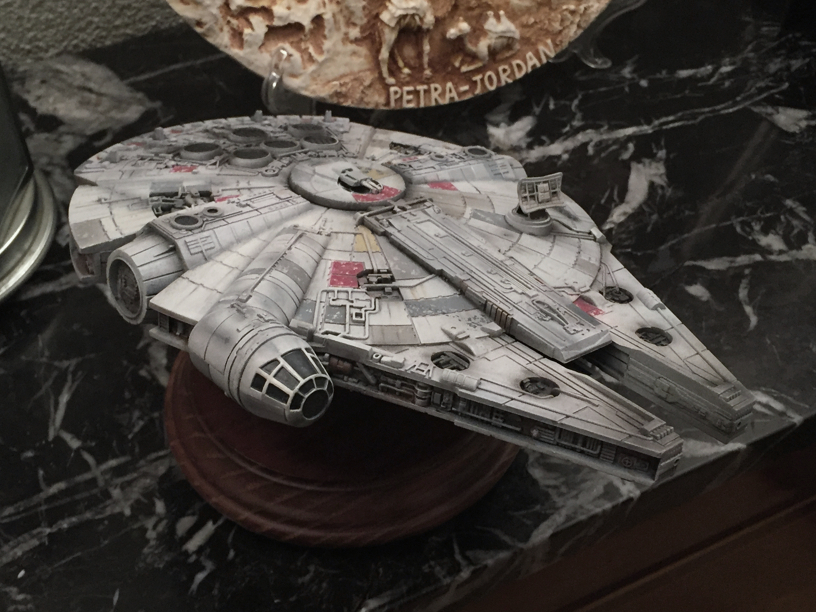 And this is the 1/72 scale (more like 1/92 if my math is correct) Revell Millennium Falcon, ANH version (well... kinda). Since the model is a bit too basic, a bit dull to be honest... and the panel lines are so bulky... I went for the beat up, dusty, creamy look (like from the escape from Tatooine) to cover these flaws. That means heavy filters, liberal use of the airbrush, etc. It has some minor modifications to make it look better, like a couple of greeblies. But I didn't go crazy cause it's not worth your time. I also sanded down some stupid profiles that were on the mandibles making the model look chubbier than it already is. The dome is a bit flat on the other hand. So it's a bit chaotic! Tall sidewalls, flat dome. Then I reworked the turret cause the original just sucks. But again, for the price (€25 on second hand apps), you can't be wrong.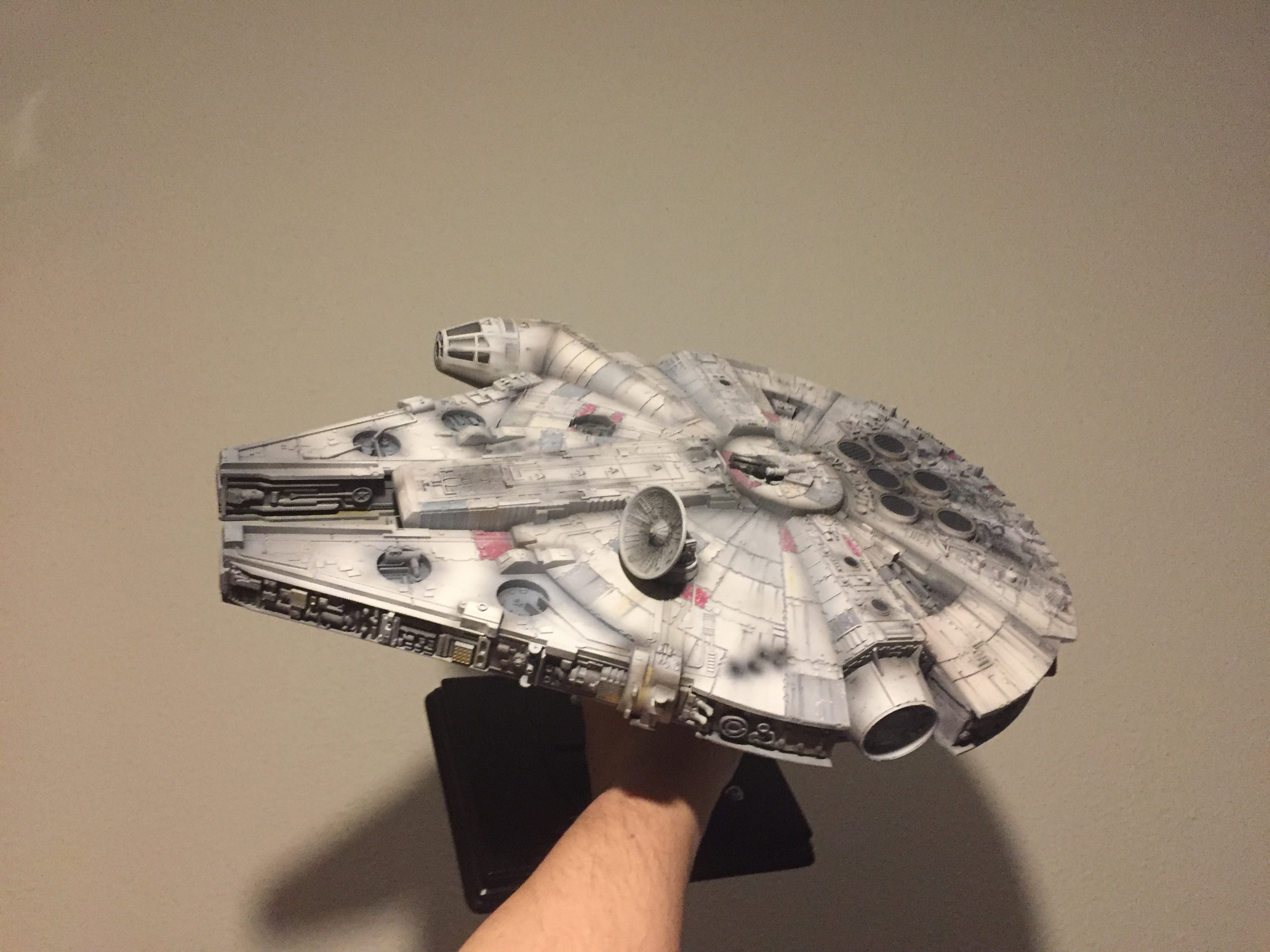 It barely fits inside an Ikea Detolf
Last edited: