Hello Hunters!
Just new to signing up to this Lair, but have been here stalking around for some time researching and looking at all your fantastic builds! Man some spectacular stuff on this site!
Bit about me: Born and bred in New Zealand and spend most free time roaming the hills and ocean around my home town of Matata in the Bay of Plenty!
Have always been into making stuff and costumes is one of the things myself and family love to do...our parties normally involve some rad dress up!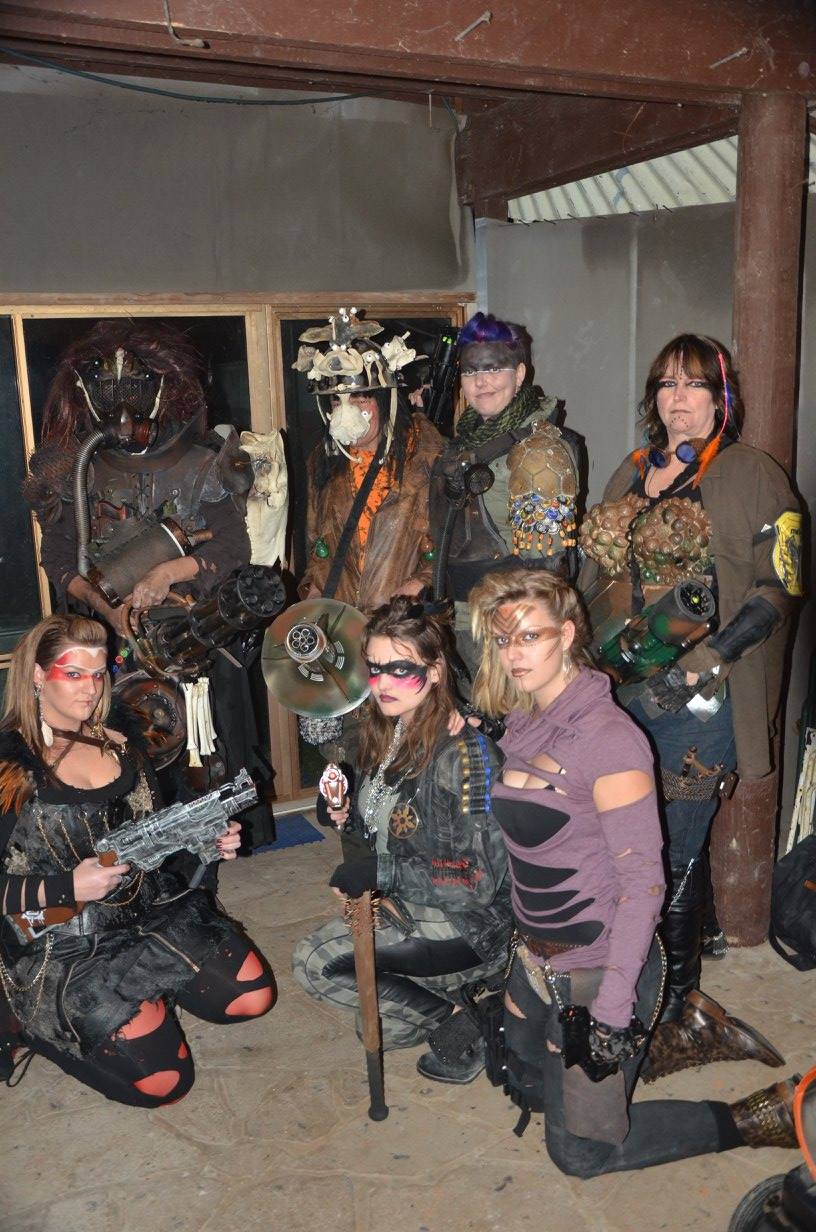 Sisters 30th Mad Max Apocalypse Theme
Also spent 7 months working on a entry for "The World Of Wearable Arts" show in Wellington NZ in 2013/2014...entering a costume in the "Weta Workshop" section and being luckily enough to place first with a somewhat Samurai Predator inspired costume made out of fish skins and shell! Got to spend 4 weeks at Weta Workshop as part of the prize...What an experience that was, learnt heaps!!!
The Old Fellas 70th Birthday with a theme of "Aliens vs Cowboys" has given me the ability to attempt a costume I have always wanted to build "the Predator"..will be pulling out all the DVDs from the cupboard for inspiration and be doing more roaming on this forum for as much info as I can source so at some stage I'll be throwing up some W.I.P photos and no doubt asking a ton of questions, advice and asking for critique etc
Won't be a big budget build sadly, not able to afford all the bits for mold making etc so will be tackling the lycra muscle suit and foam mask methods in an attempt to make my own version of the AVP costume....may even be some form of ocean going beast due to previous costume themes I've done and having extra components.
Wish me luck as I think I'll need it ha ha