Because I am doing a whole Mando Build I figured I would just use this thread. Here we go. Blaster is done and I've Finished most of the armor. I've purchased a few pre printed pieces that I can't fit on my build area. For now it's just been sanding and filling. I'll update as I go.
Thought I would finally post this build. I recently bought a 3D Printer and I am having a lot of fun with it. There is a treasure trove of files to make some really cool props I have always wanted. Thank you to Thingiverse user,
Straeker
, for making this model. I think it is probably one of the best out there in terms of screen accuracy but I base that off of just watching the show and not seeing many other shots of the blaster itself. I printed this in one piece with PLA and 50% infill and very little support. It came out really nice and clean but there was a lot of post process cleanup from the support I did have to use. I have not painted models since I was a kid and so I went down the rabbit hole with getting paints and materials to make this. I am really pleased with how it turned out. I am just waiting on some brass paint to finish the trigger and cleaning rod portions and then some more weathering touchups. Enjoy!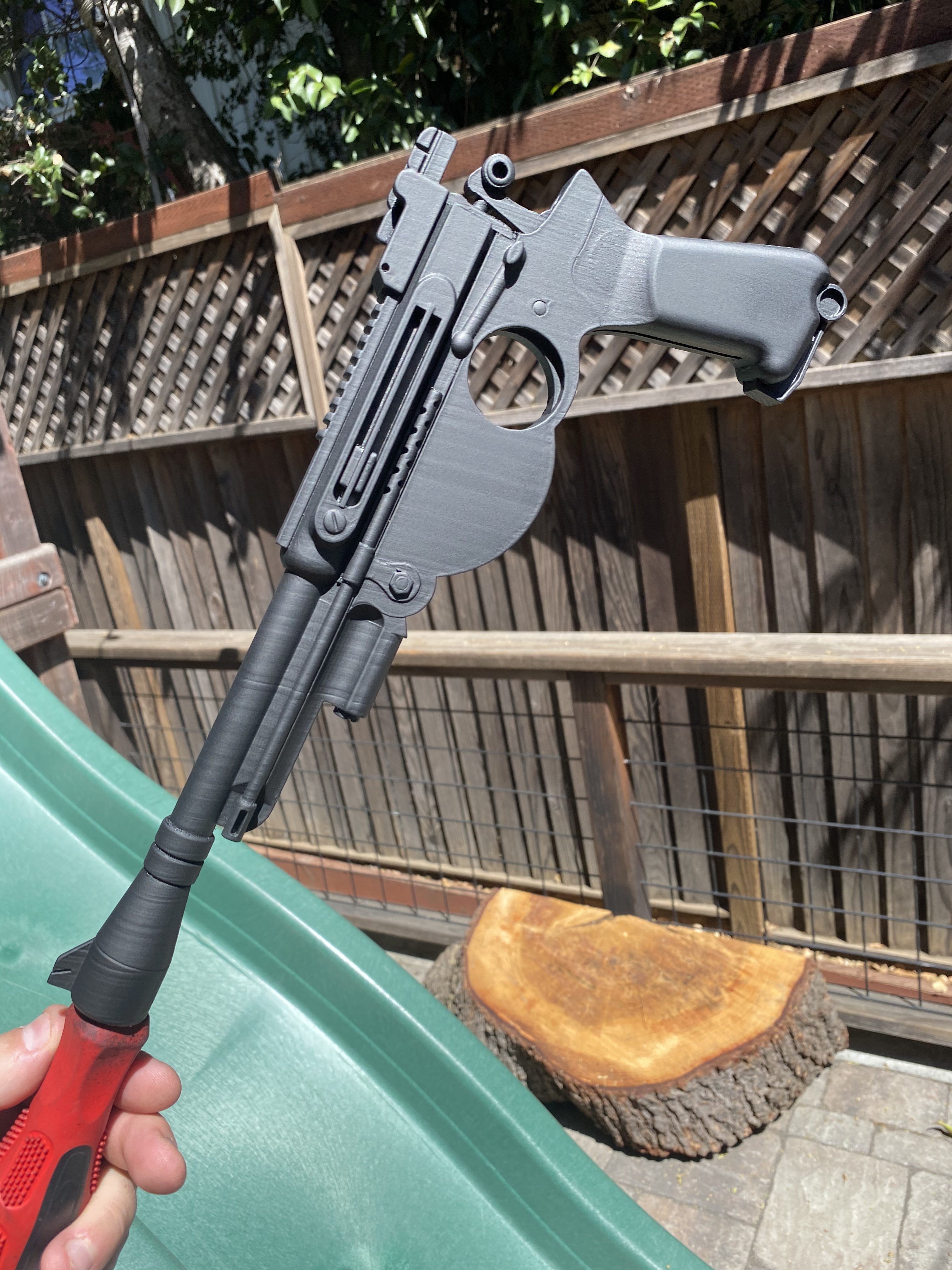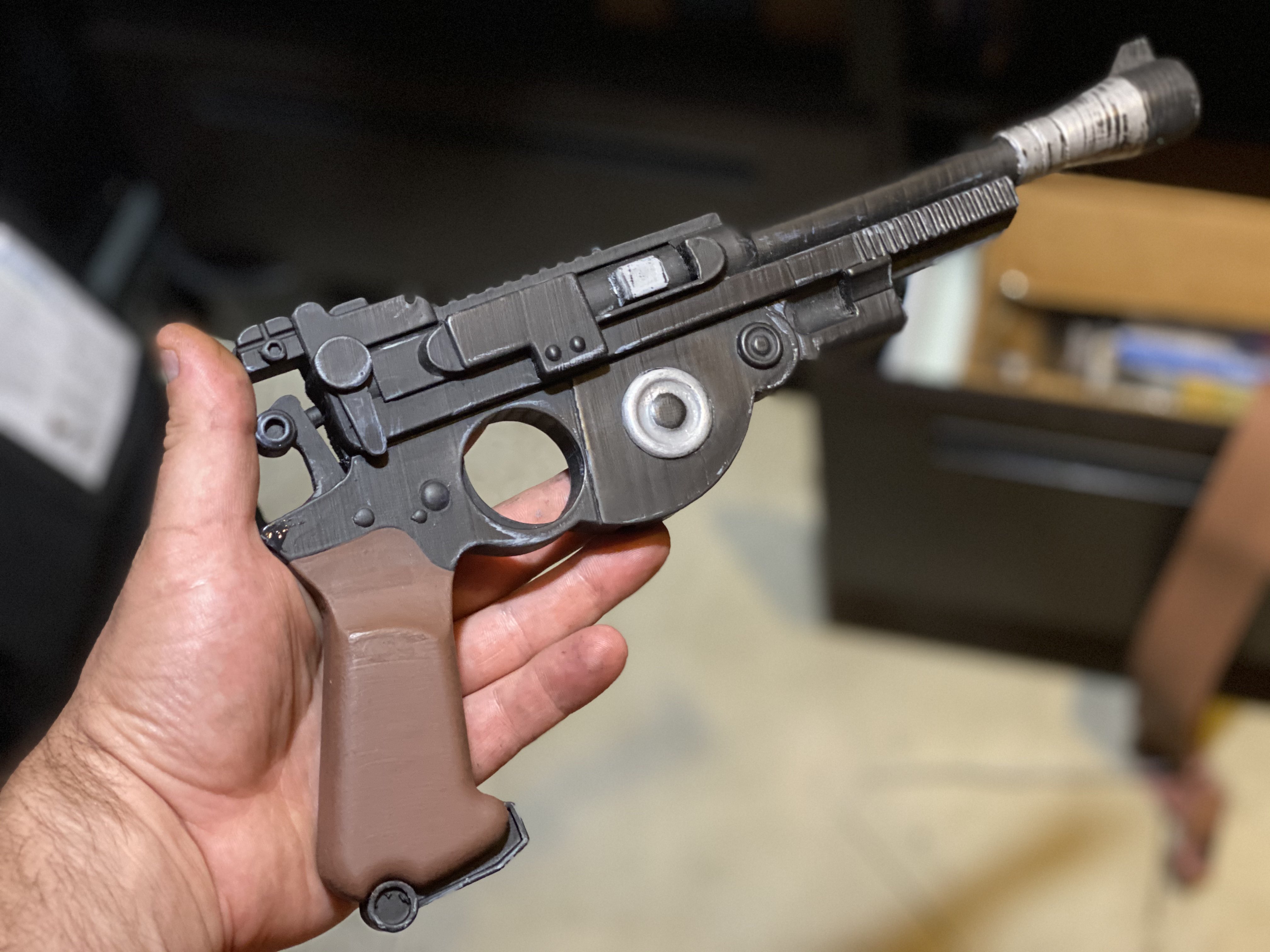 Last edited: