Double Danger Comics
in Minneapolis hosted a "Not At Comic Con" party yesterday, complete with a costume contest. I showed up with my Predator costume, and there were several other participants there as well.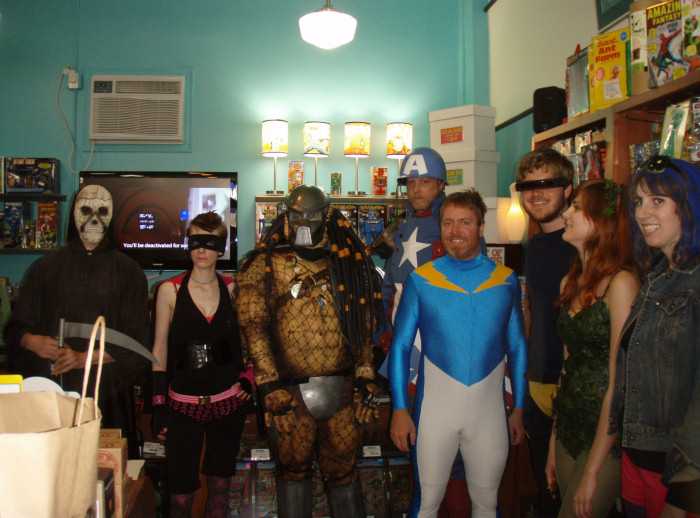 Here I am fighting with Captain America: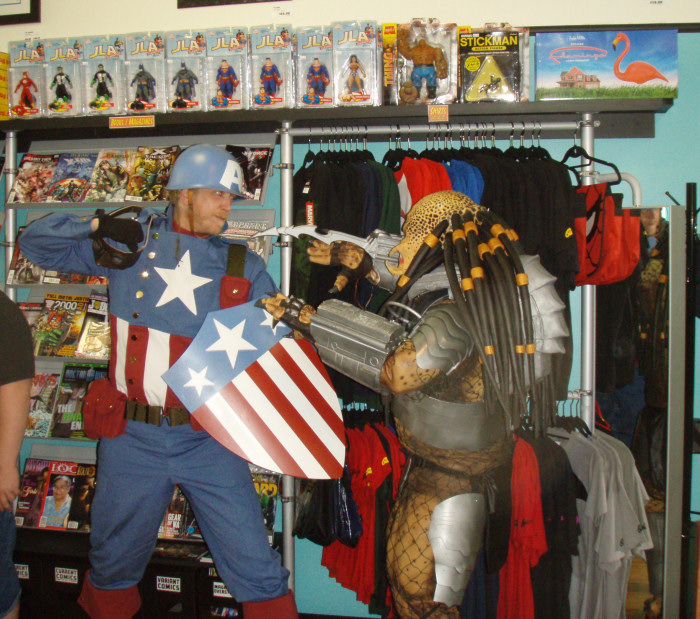 Yeah, I know, the Predator should be taller than Captain America. The guy in the Captain America costume is actually a good friend from several other CONvergence conventions.
I came in first place and got a small trophy for my efforts: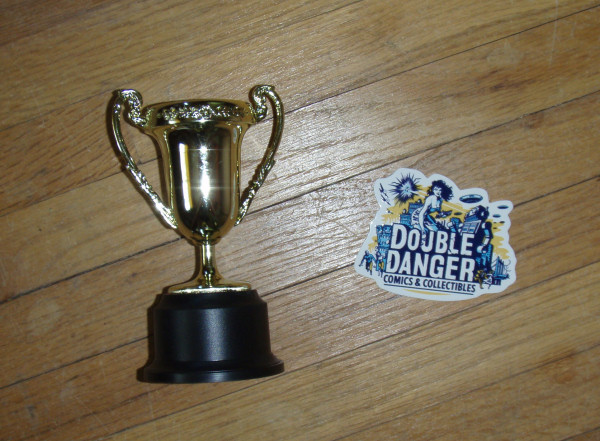 But the trophy paled in comparison to the two big bags of schwag that I won: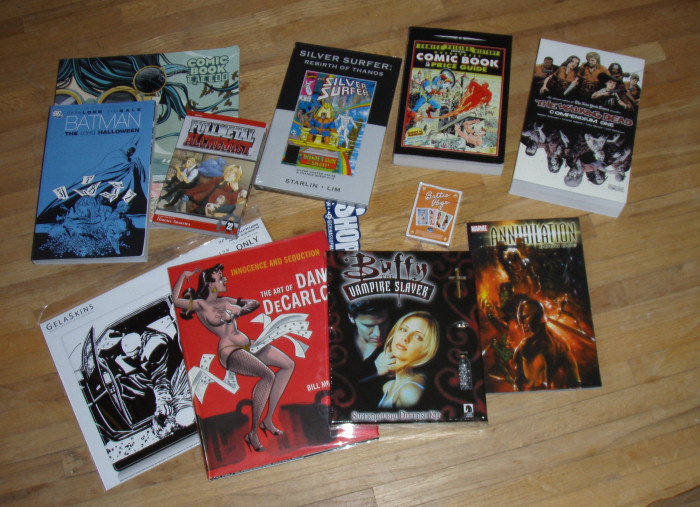 The only problem is that the store didn't really have central air conditioning. As a result, I was sweating -- a lot -- and I was leaving puddles on the floor. They weren't too worried, though, since their store occupies what used to be the adult section of a video store, and there were much worse, uh, secretions on the floor in those days.
The guys at the shop took a lot of pictures, which I hope make it back to Dark Horse Comics. They were one of the sponsors, along with Red Bull. Not bad for an afternoon's appearance in costume. I had fun there.