Hello everyone!
I am new to the replica costume making world and I need some suggestions. Me being the awesome girlfriend that I am, wants to make the kamen rider decade outfit for my boyfriend as seen below: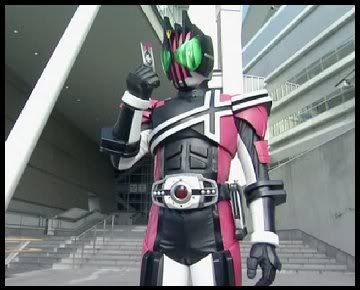 I have the pepakura files of the entire armor which I feel I can pull off. I just don't know what materials I should use for what goes under the armor. I was thinking of buying black and pink spandex and sowing them together, but I would really like to give it that official by having leather. The problem is I am not experienced at sowing, my mother is and I don't really want to put her through all that work.
Do you guys have any suggestions on what material or tricks I can use for the outfit under the armor. I also would like some suggestion of how to make the eyes.
Thank you to whoever response back .