These two were Nolan P1's done for Xdmray and ThePredHunter. Many thanks
Xdmray sent his gaunt top so a layout could be done for the board.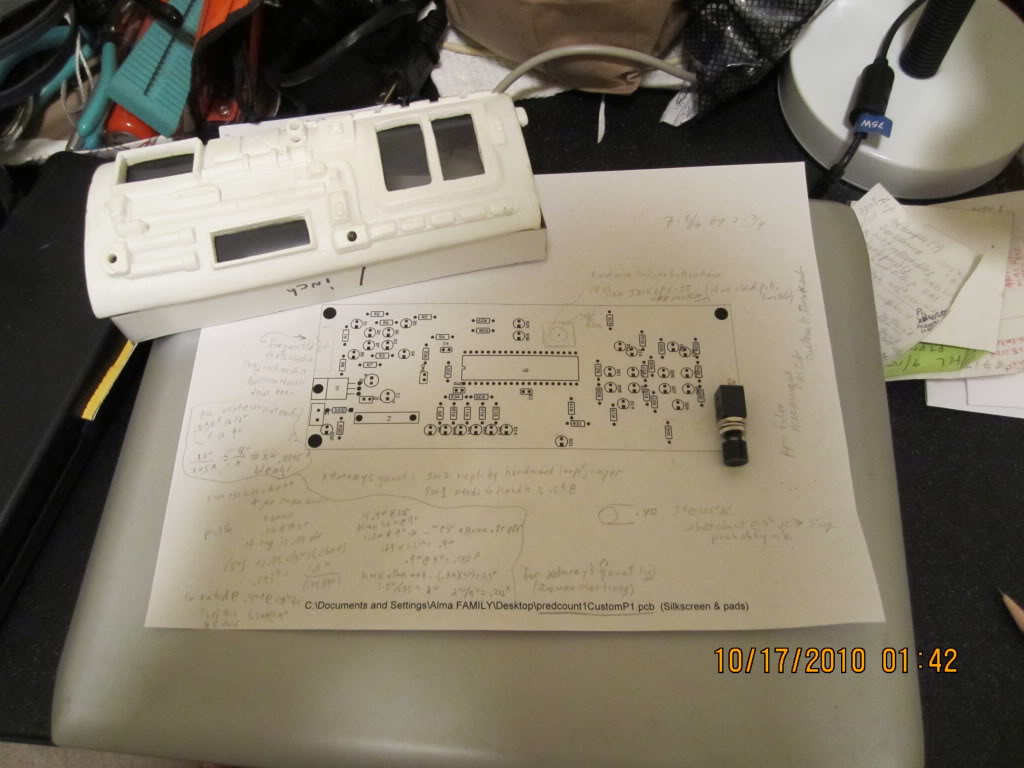 The on/off switch was changed from a lever action to a push button and xdmray sent some 1" high templates for the sides so the depth could be determined.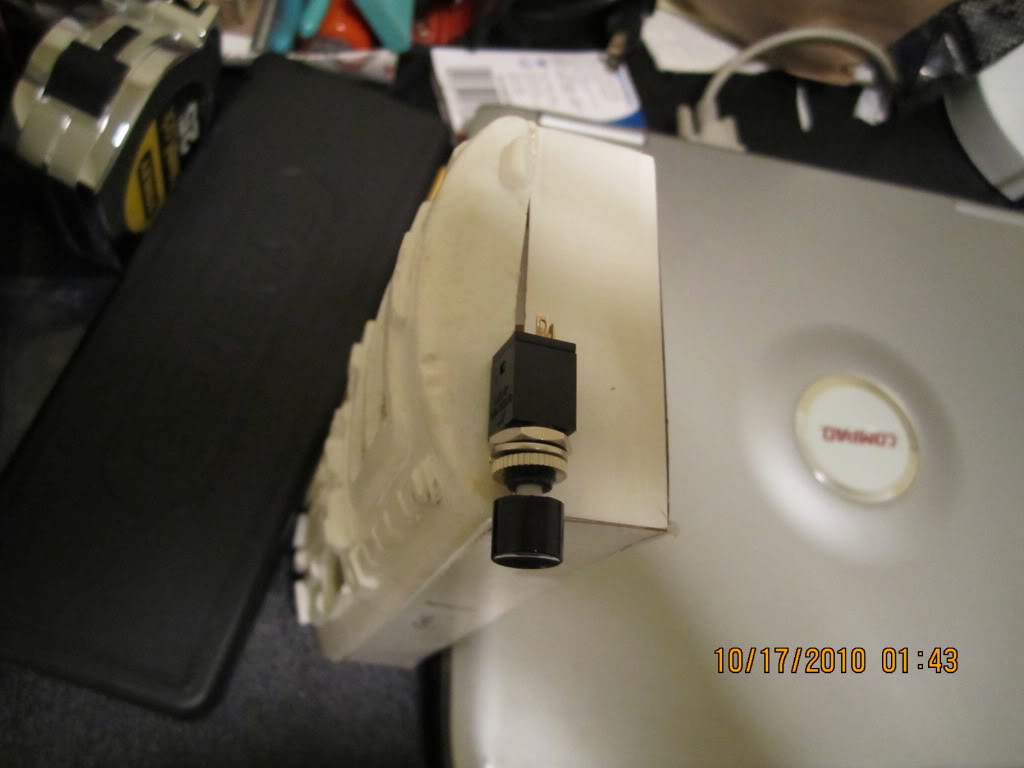 The lid had the windows and LED holes drilled out already, so the diffuser overlay was easy to make.
A piece of large heatshrink material was attached to the board with 6-32 screws and nuts, and velcro put on the ends and inside the gaunt top. This also provides insulation.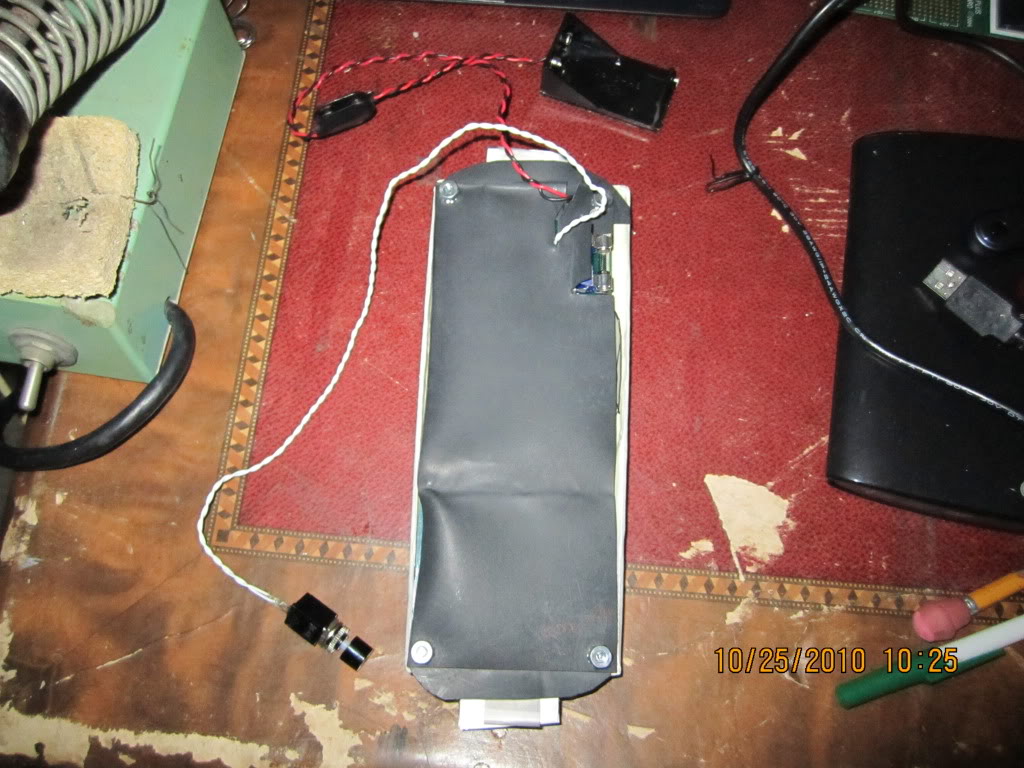 Here is a video of it running: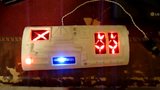 Here's the one done for ThePredHunter
I sent him a layout and he checked the fit, then he had a lid sent to me so it could be put together.
Front; it will have 1" sides added to it also.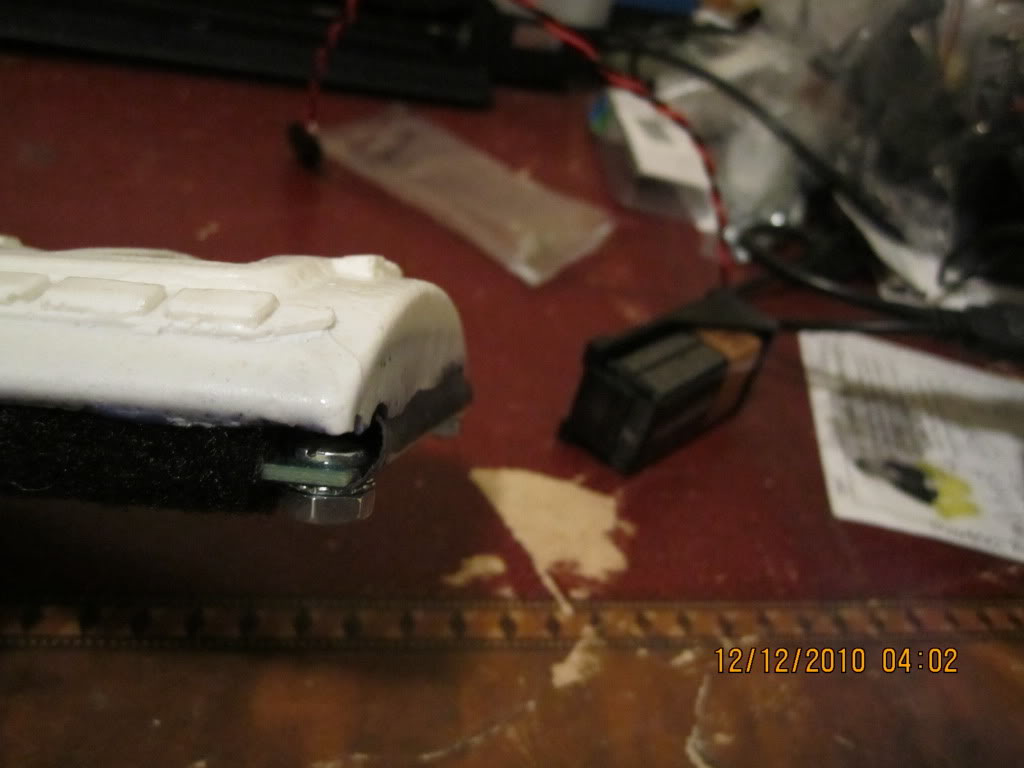 Back
Video
---
Ei'luj