Hey guys, as i mentioned lately i got in touch with Rephot factory to ask them if an upgraded version of their Mags could be done and their answer was positive.
Aimee 16:32:35
need more than 500 pairs , our factory will make upgraded version
Aimee 16:43:49
If it is possible, I think you can join our company, as the CP2C promoter
Aimee 15:06:03

yes dear , my manager interested in this ,once he dicide to do this bussiness , will skype you that
So, as a big fan of Back To The Future i thought that i would be a good idea to decide together (RPF Members) what upgrades we wan't, what we don't want since Nike didn't give any sign of releasing the Mags for 21st October 2015.
In a first time i will take all your remarks, note them.
In a second time, ask the factory manager what would be in detail the prices of the upgrades.
Then i will submit you the prices of the upgrades to see what we want to be added or removed and when we'll have an agree together i will ask the factory for a fair price if we make an order together.
When i will have the final price and we agree with it, i will take notes of all interested peoples.
So far as i know, here are the upgrades Rephot's Mags would need to be accurate :
1) Slim toe box, with improved toe box
(Picture taken from
Jedifyfe
's video)
https://www.youtube.com/watch?v=DsaYznKLFyE
2) EL pannels for the straps logos and soles
3) Anti UV soles, colored to very light blue with pyramid texture under the sole
4) Better wiring quality in general
5) Better LEDs for sides pannels
6) Lighter color for the heel cup and sole
7) Flat laces
8) Button that turns on light placed as official mags
9) More spongy soles
10) Higher tongue (i don't know if the word is correct)
For the maximum budget on the upgraded it will be you that will tell it with this strawpoll
http://strawpoll.me/5161168
Here are the requested things from you guys yet :


MitasTouch

: It would be a good idea to request for electronics to not be installed to cut down on the price.
MitasTouch

: Two things that they should have out of the box are the slim toe and flat laces.
MitasTouch

: You may be able to ask for the midsoles to be lighter in color though. Oh and maybe leave them without the splatter
MitasTouch

: the ankle bubble for the LEDs should pop out and not be flush with the heel cup. But even if you ask for no electronics the bubble should still have the grooves cut out for the LEDs to fit into.
MitasTouch

: ask for smaller sizes to be available
cavx

: the V2s are 1/2 a size too big all round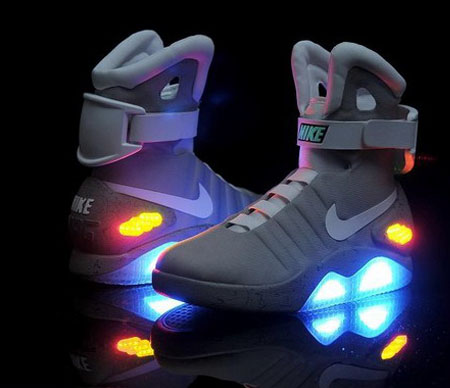 Last edited by a moderator: