Herro...Ima newb..was curious if anyone knew of any Mara Jade Skywalker patterns/costume leads?
I really want to figure out how to make this: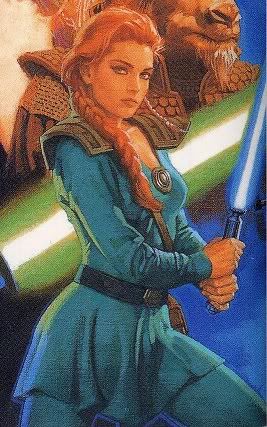 I have a sewing machine..and Im in the process of trying to teach myself how to use it from books! Harder than I thought it would be...any suggestions on how to teach myself to sew?
Any suggestions on the shoulders and how to fabricate those? Any input would be really appreciated!!