I started project with new version of Wolf biomask model. I did my first mask a bit smaller than movie prototype (
New Wolf Bio Mask (From 3D To Resin)
). Shape of pepakura model was good but not so correct as I see it now. There's no time now for same old lo-ong paper/epoxy way as in first project and my 3D-printer is waiting for new orders. At the same time I need to upgrade my skill of digital sculpting.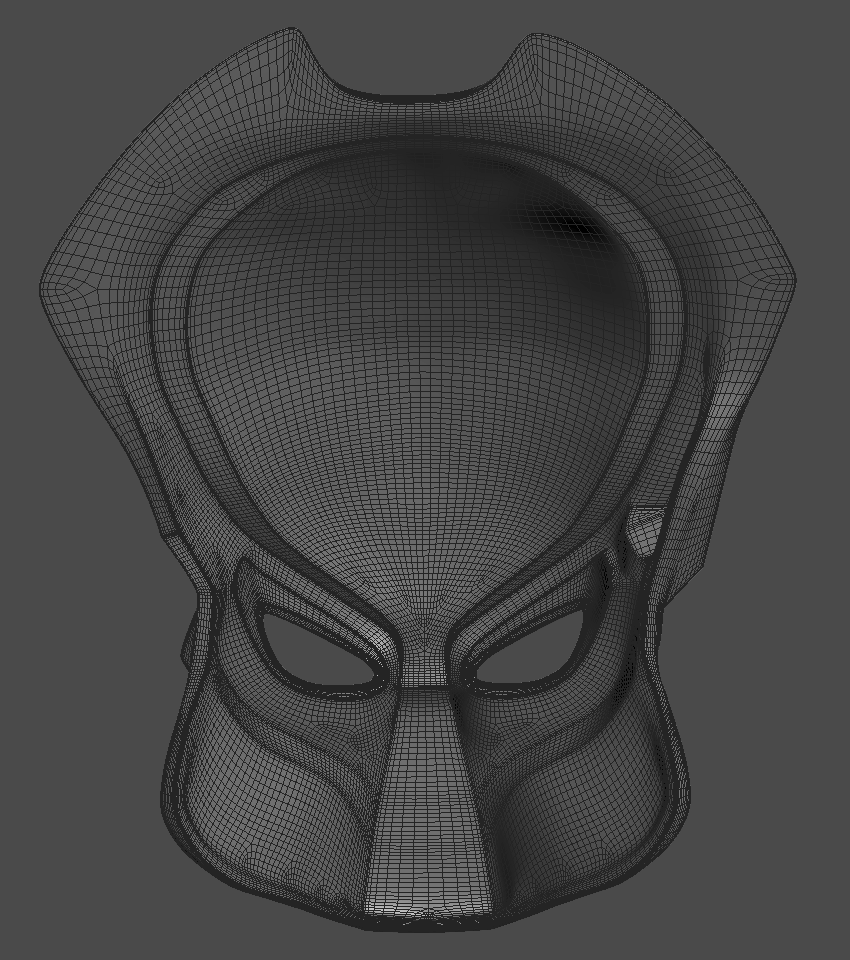 My customer prefer a little bit larger size of this biomask, so i decided to rebuild it with form corrections and high-resolution surface. All separated elements will be printed too — horns, eye-frames, laser targeter). I did even smal dimples, runes, all battle damages in 3D-editor. I'll add inner details later on next version. My first print will be just covered with XTC epoxy resin, sanded and painted as classic movie Wolf palette.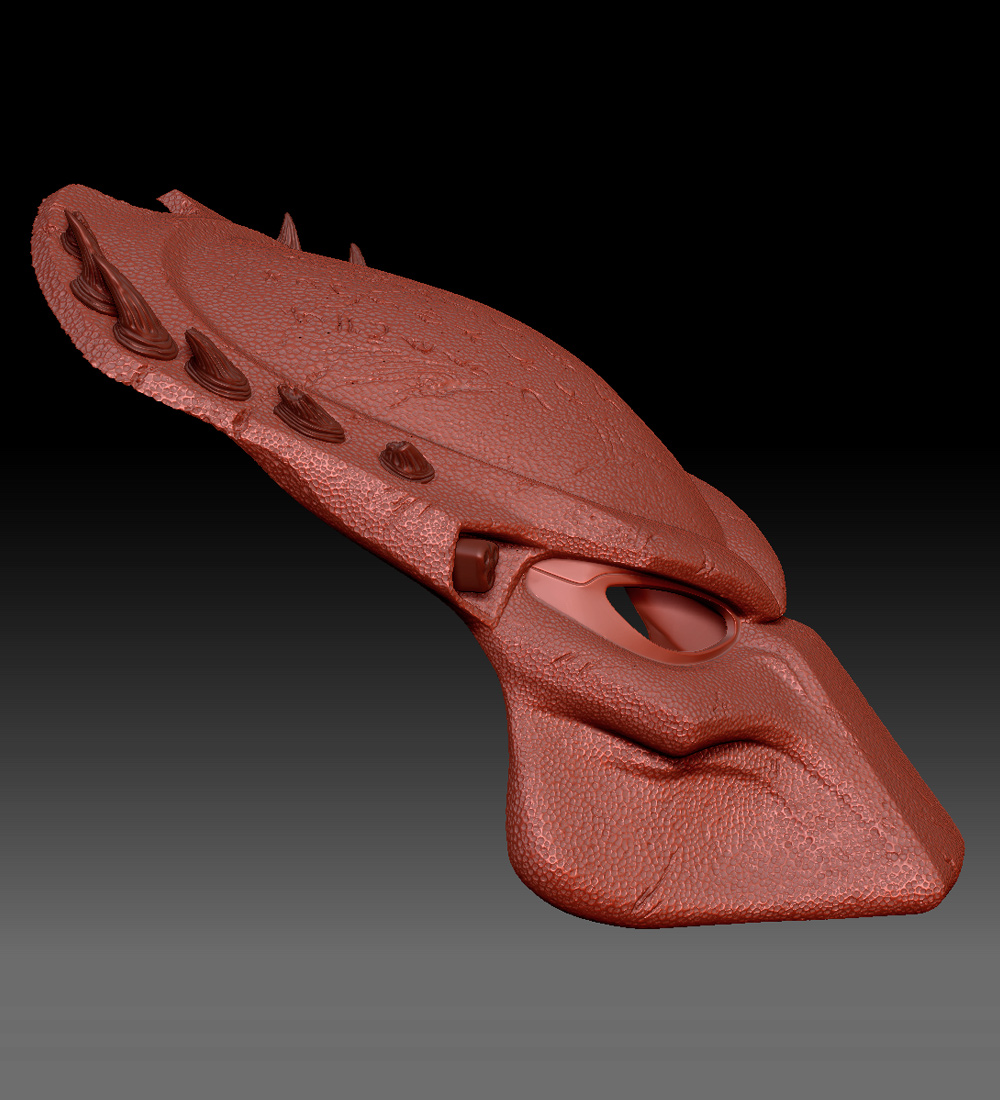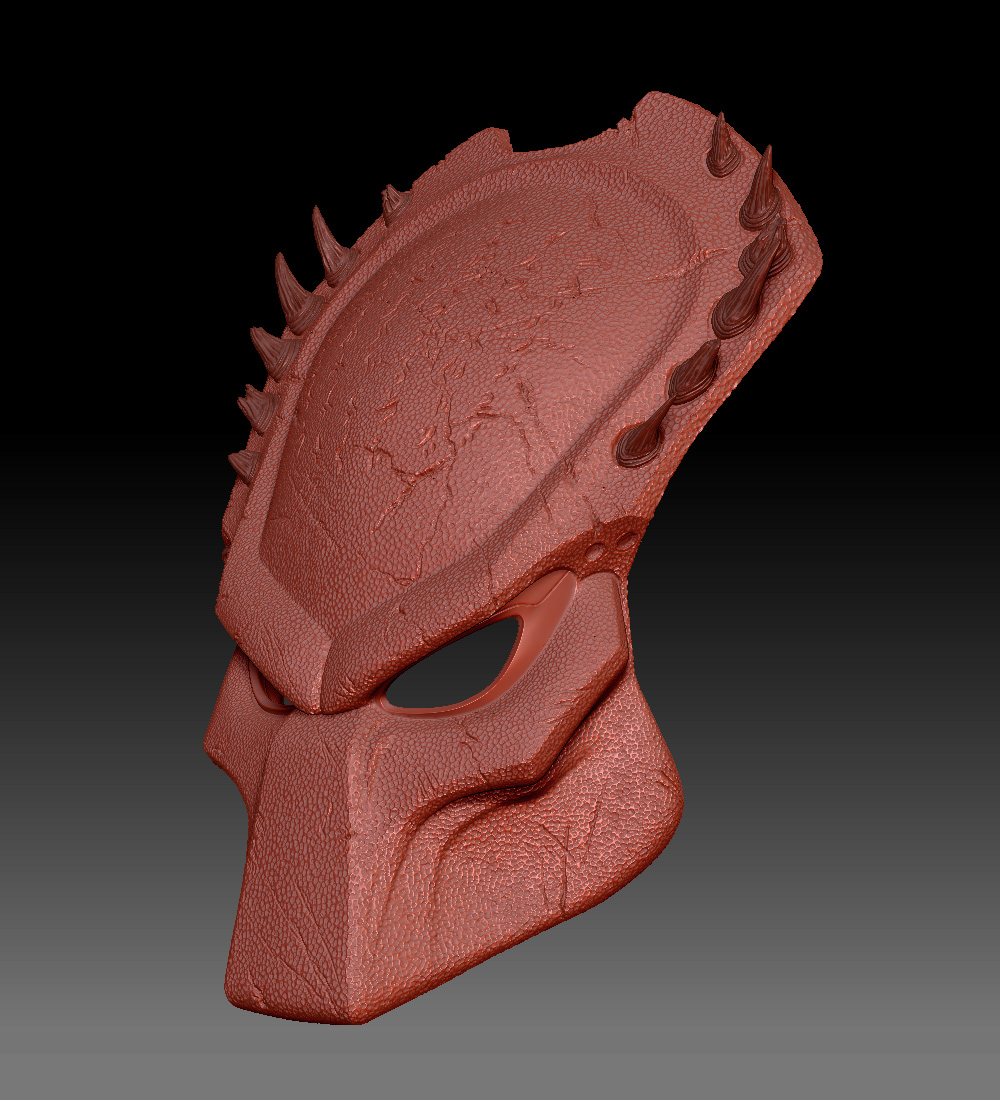 Surface segment tested on printer. Standard settings for H-bot printer, PLA, nozzle diameter 0.4 mm, 0.2 mm layer height nothing special. Not bad.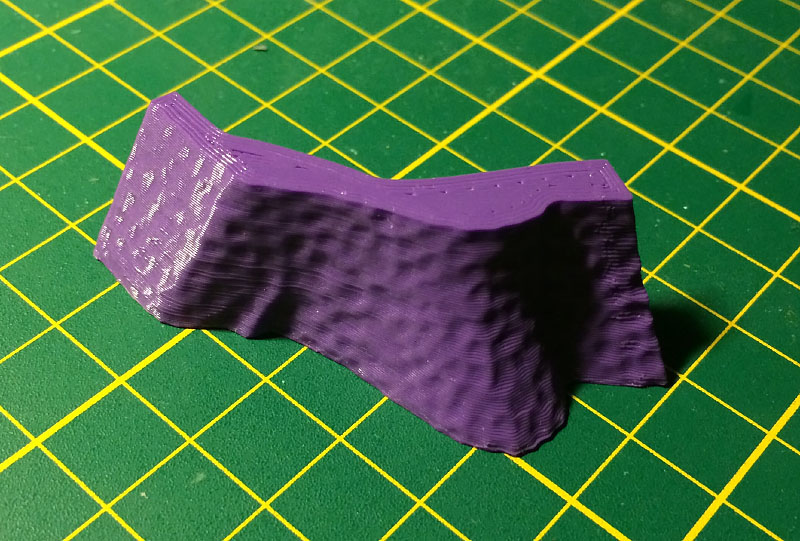 Last edited by a moderator: