Hi Bros , I finished this today after using 42 hours. Below I have described a few painting processes to achieve the final look.
There was a little bit of excess material on the mould which i had to remove and mend before painting. I added 2 plastic dreads on each side by using a baby drill for added effect. Next I added the air pipes going into the BIO which are springs. The lenses looked really common before so I replaced them stainless steel netting. I also added hand knitted black netting to the predator body to make it look more dramatic. For the armor I normally use a dark finish to begin with and then lightly brush the chrome silver onto the armor surface and then brushing it off gently to resemble the worn armor effect. The skin colours used were referenced from the movie and added spots were also done by myself. The colour used for the dread, matte black, also the rings on the dreads were painted in the same way as the armour using the brushing technique for the bronze effect.
Now pre-order post on buy and sell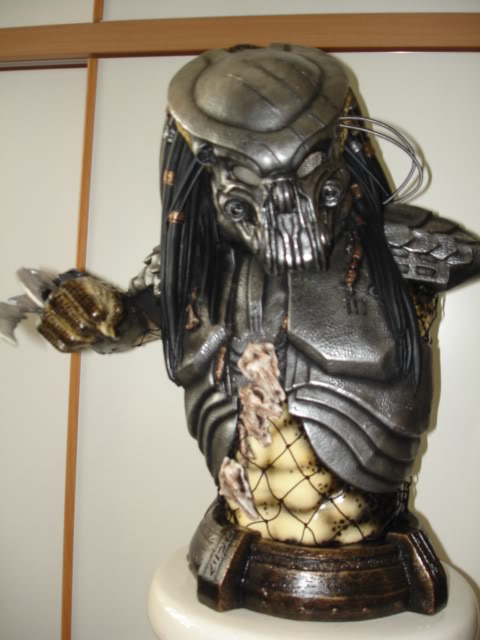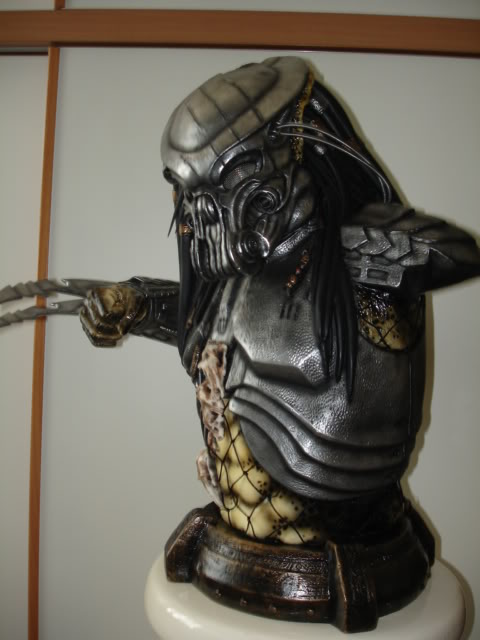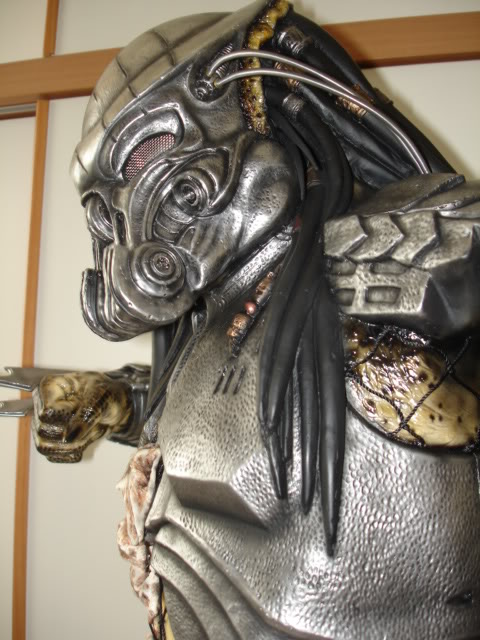 Reduced: 80% of original size [ 640 x 480 ] - Click to view full image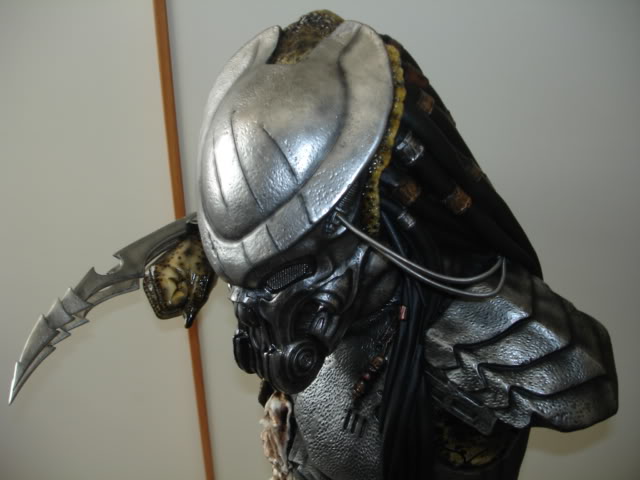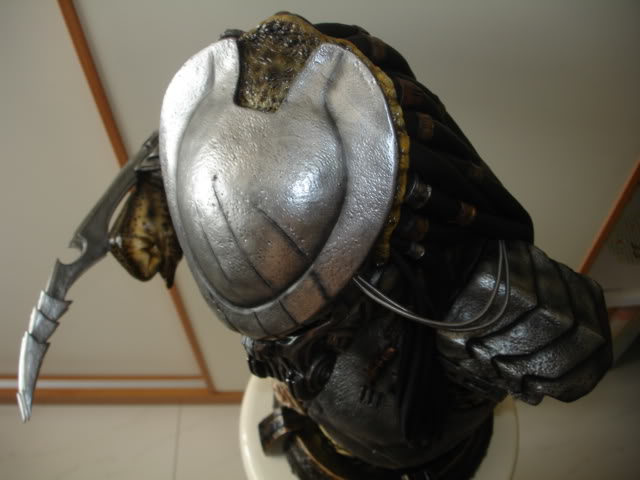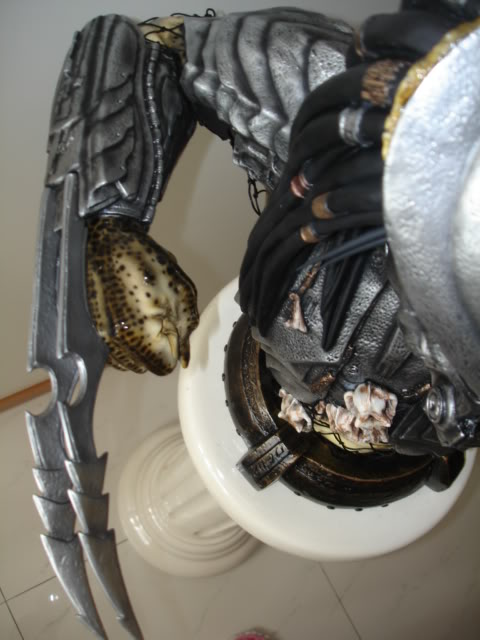 Thanks for your visit !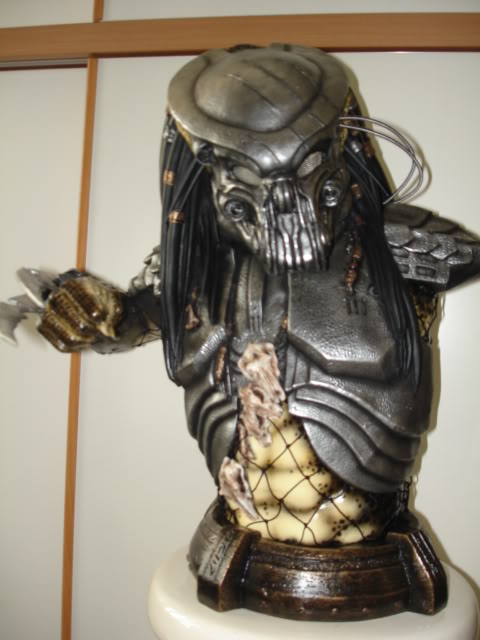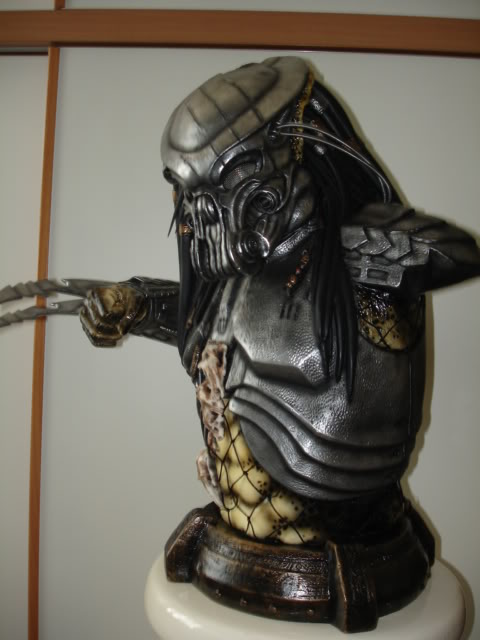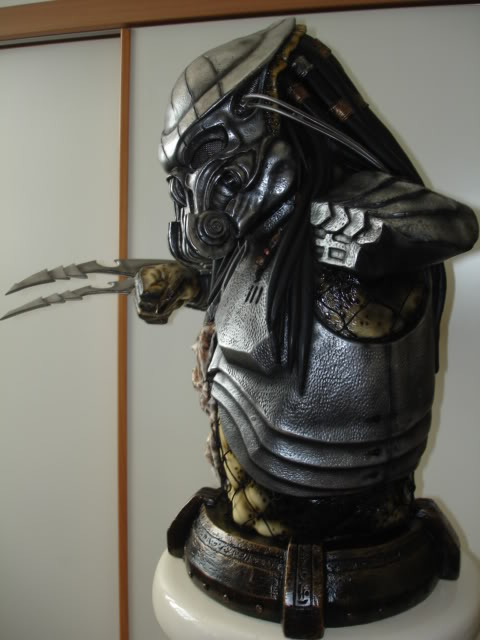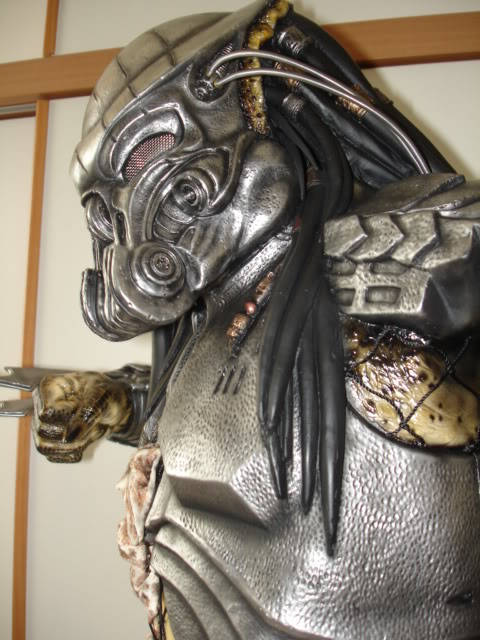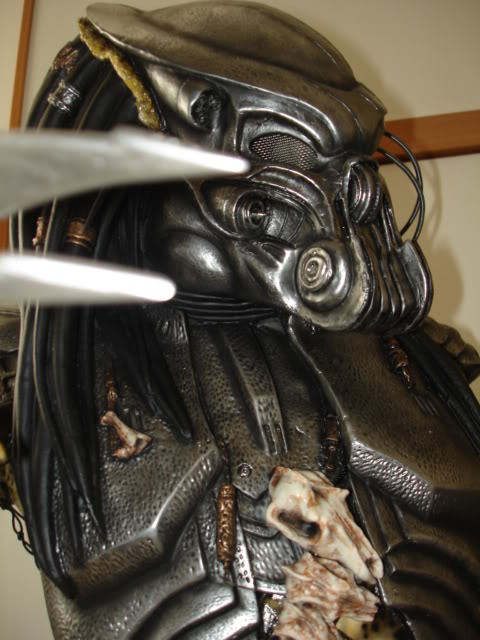 Last edited by a moderator: