Sr Member
RPF PREMIUM MEMBER
Update: Now Selling!!
1) BB-8 kit, which includes 10 3D printed pieces (and the clear eye piece) will sell for
$65.00
2) Magnet kit, which includes the head and body magnets to make the head pose-able -
$5.00
3) The stand, which includes the plaque and a color printed 'label' (as shown in the pics) -
$35.00
4) Shipping anywhere is
$12.50
If you'd like to order one (or two, or three) please to the following:
1) Send me a PM and let me know what options above you'd like
2) Please include your name and shipping address
3) Send payment via paypal to
berngriesbeck@gmail.com
4) If you'd like to order multiple BB-8s, send me a PM 1st and I'll try to work you a deal
So we're starting to model this cute little guy seen in the 2 most recent trailers. I'm imagining him being about
4 inches in size
with a separate head and body. The body would have a strong earth magnet in it as would the head. The head would be able to move around freely on the body.
I'd like to make a base/stand too and maybe do some magnet magic too.
I can't see BB-8 being able to fully rotate while the head stays up, but I think we can get some cool movements going on. I'll know more as we get into prototyping (assuming there's enough interest).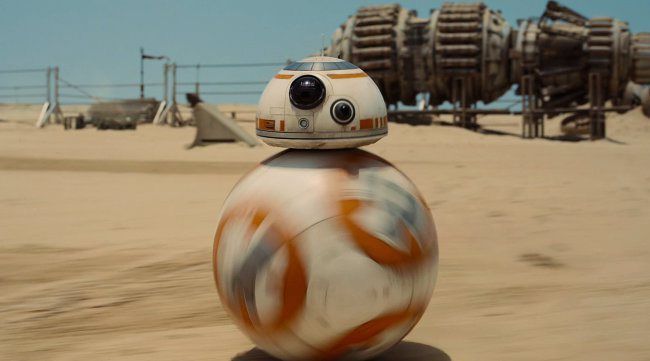 My Version:
Here's the kit(s) below, minus the clear eye piece that I will also include.
Last edited: