A while ago I modded one of the Iron Man toy shoulder cannons into a plasma caster:
http://www.thehunterslair.com/topic/23584-cheap-plasma-caster/page__hl__%2Bcheap+%2Bcaster__fromsearch__1
In that build, I cut off and replaced the entire front end of the cannon.
I just got another Iron Man cannon and decided to mod it differently this time, leaving the whole cannon intact and just adding on foamies and geeblies.
Here's the Iron Man cannon before modding: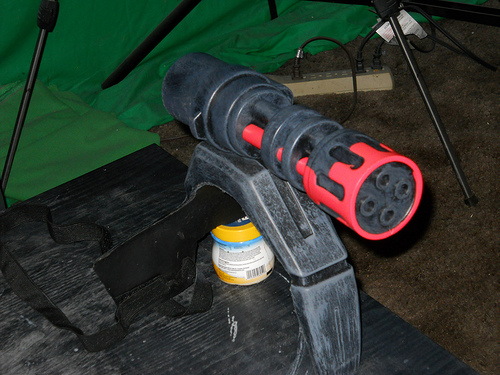 Here I've added a plasma chamber made of a tube of foamie and two peanut butter jar lids:
Here is the caster with all the foamies and greeblies:
And some views of the finished caster painted but not yet weathered: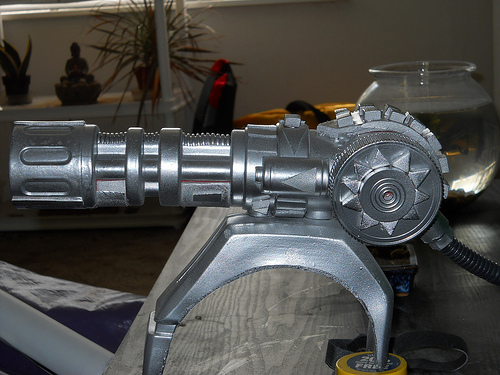 It's not my favorite of all the casters I have made, but it looks pretty good.