Finally got some pix of these in preparation to sell them. Still need to get some individual photos of the new AVP feet but here's how the new male and female suit builds turned out. My girlfriends daughter Madison and her boyfriend Mike were sporting the suits on Halloween and took home first place and $1000. Mike stands 6'3 out of costume and tops out at 7' in costume. Madison is 5'11 and tops out at about 6'6 in costume. There is one pic of her standing beside him and he's clearly well over a foot taller than she is.
The male is done on a Seahunter skin, courtesy of Elder-one, as I didn't have time to cast up one of my new male skins in time for Halloween. The female however, is my new female skin along with the male bottom skin. Both cannons are my new hybrid cannon, sitting atop a P1 pack on the male and the new female pack on the female. Pretty much everything else other than gaunts are mine. Used the Ruff AVP gaunts for the male, though it will be sold with P1 gaunts, as I'm not parting with my personal AVP gaunts since I have Nightslayers animatronic blade rig set up for them. P2 gaunts on the female. Also am using a new very cool chest buckle for the P1 armor straps that I really dug the first time I saw it and I think I'll use it for all my P1 builds now. Oh, and the female hands are Snyder Wolf hands.
I used my wolf armor for the female thigh armor as well as my Wolf shins on her. Anyway, here they are... let me know what you think.
Male
Female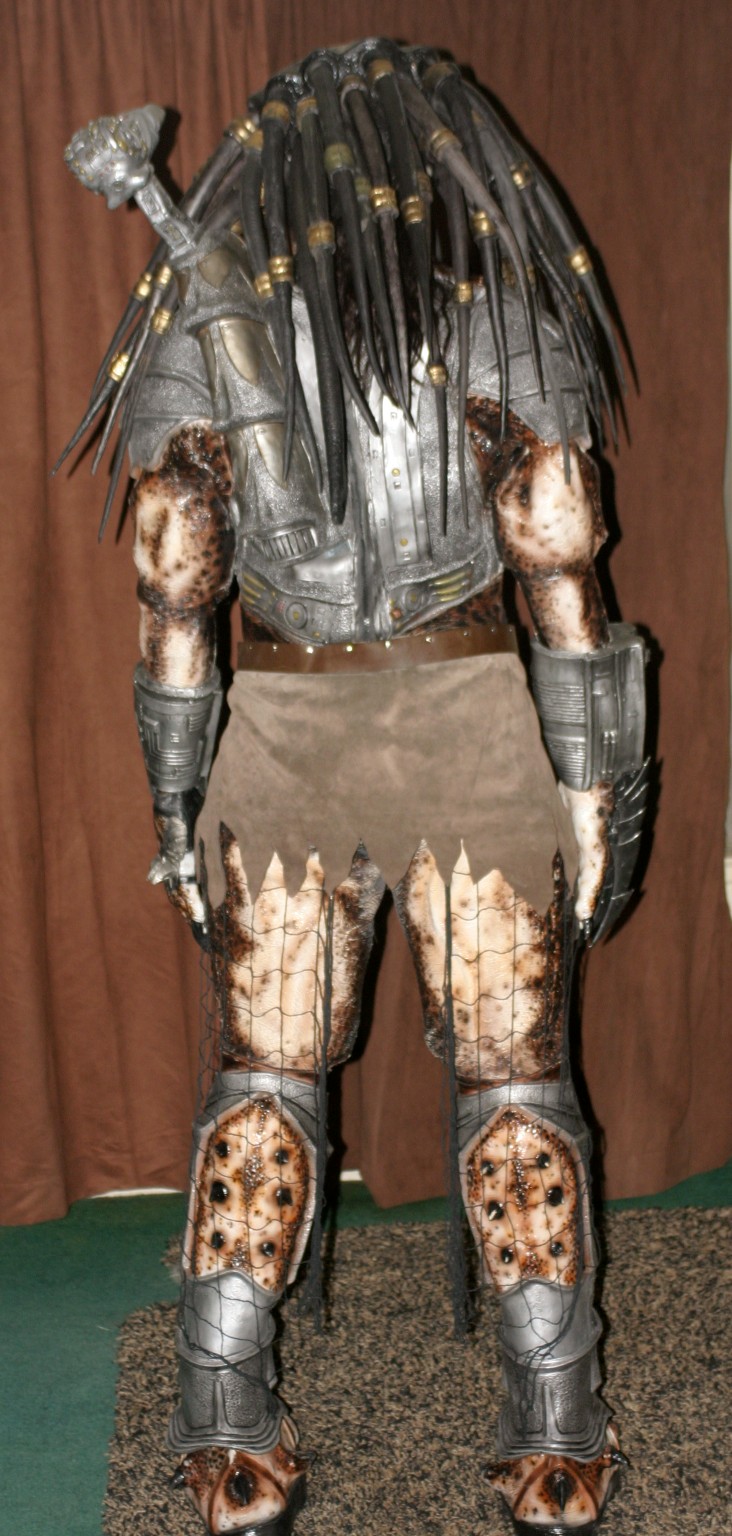 Last edited by a moderator: