Sr Member
RPF PREMIUM MEMBER
After acquiring the license and rights to produce the Kurgan helmet through Davis/Panzer
http://www.legendaryheroes.com/store/product/special-edition-kurgan-helmet/
Peter Davis approached me about making an ultimate Xena chakram; he wanted something like none other… so I made all three versions. I was waiting to post my work until the end of the month but DP already posted on Legendary Heroes and face book so what the hey.
http://www.legendaryheroes.com/store/product/limited-edition-xena-chakram-with-booklet/
These are 99.999 percent made America… the last .0001 are the abalone shells we import into the US from NZ  each chakram is cut on a multi axis lathe from a solid block of aluminum. No sand casting… ever. These are all done in house, no sending out to other companies; even the machine shop is family. Each one is hand polished, hand painted and each shell fitted by hand. I designed a relative easy stand, as to not distract from the actual charkams, no fancy boxes or stuff like that. Each one is numbered and a COA comes with it… they are also offering a picture booklet of the design and process. I spent SOOOOO much time taking measurements from screen used props, no private companies like Todds costumes or Icons were used. My Chakrams have small differences in them… thickness and detail width and depth and so on.
Each of the chakram of balance has its divits done by hand file and dremell. That way each one is a little different.
Any way here are some pics…. Enjoy. ill post more of the process later..
Chakram of Darkness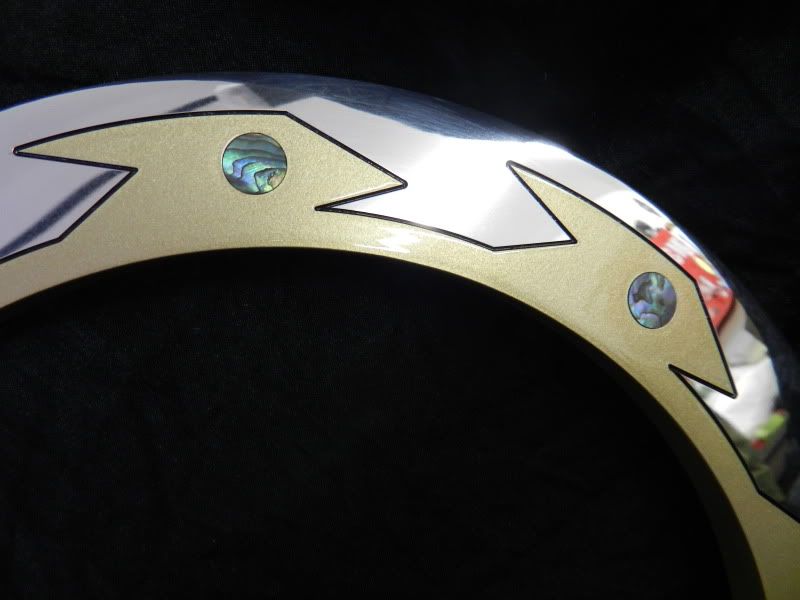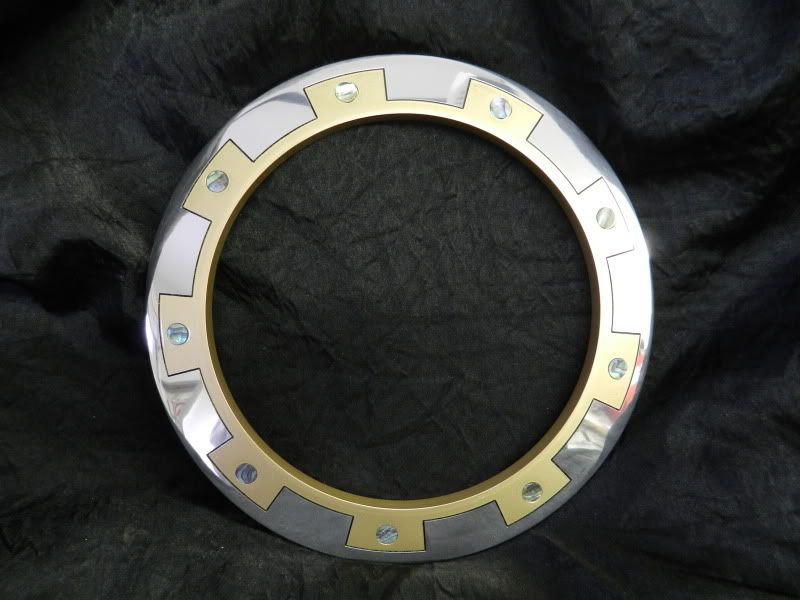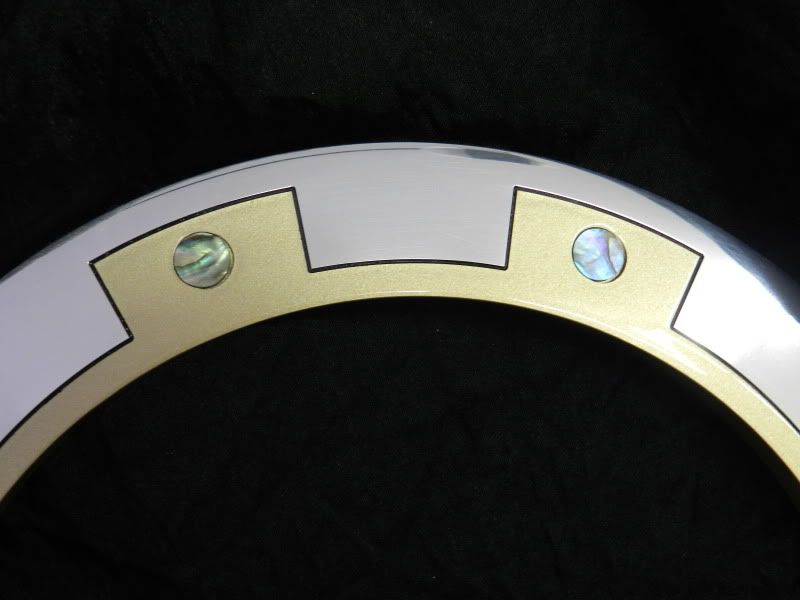 Chakram of Balance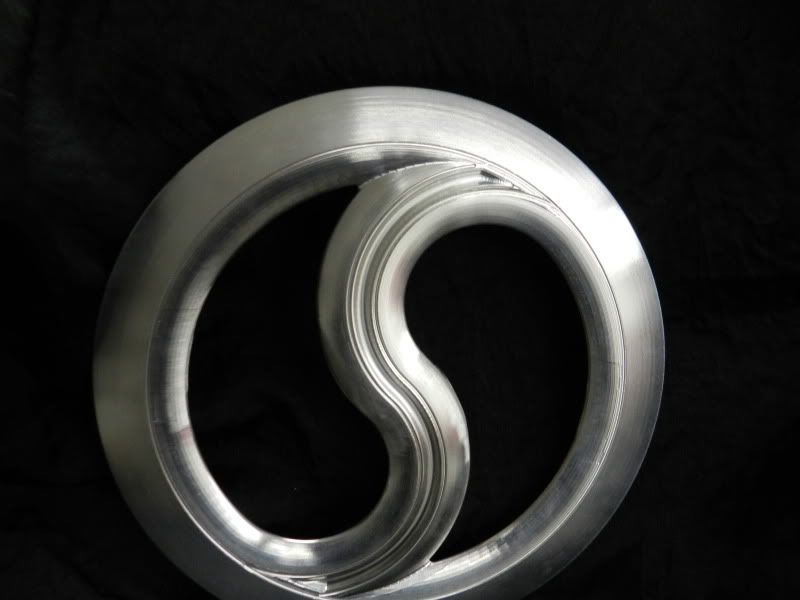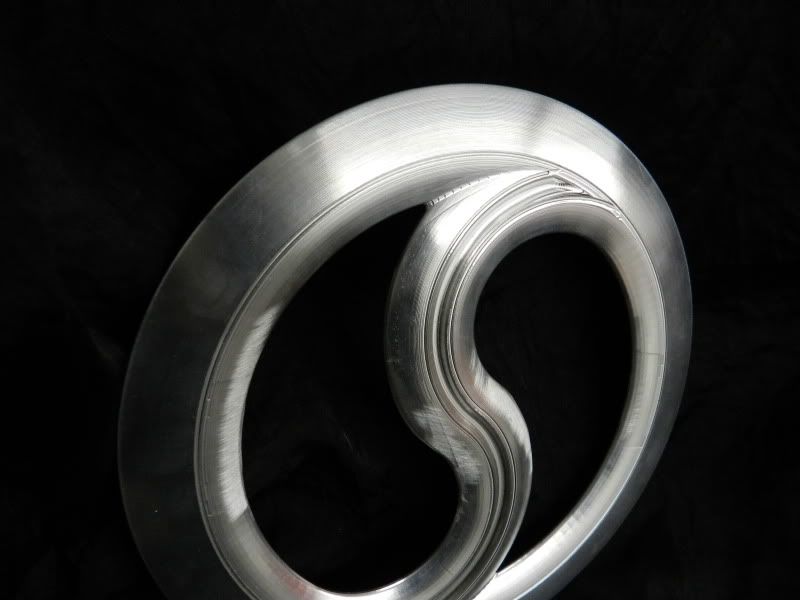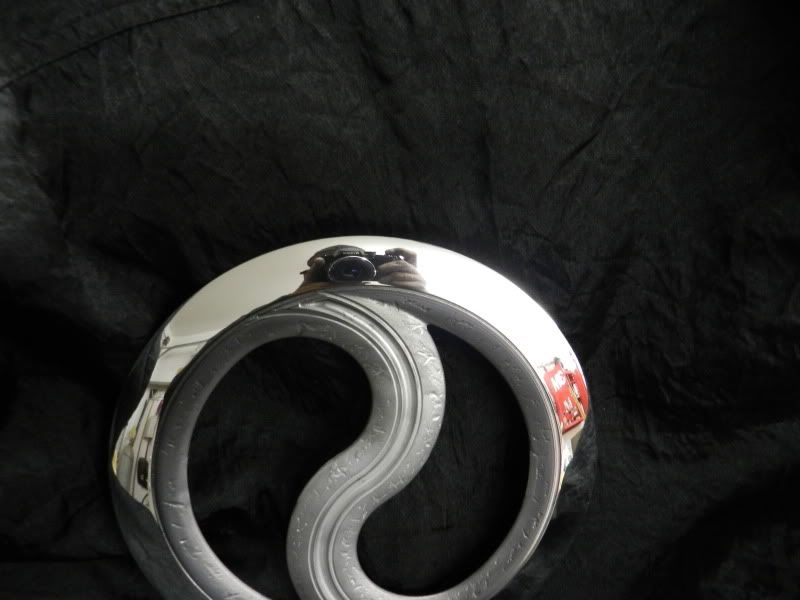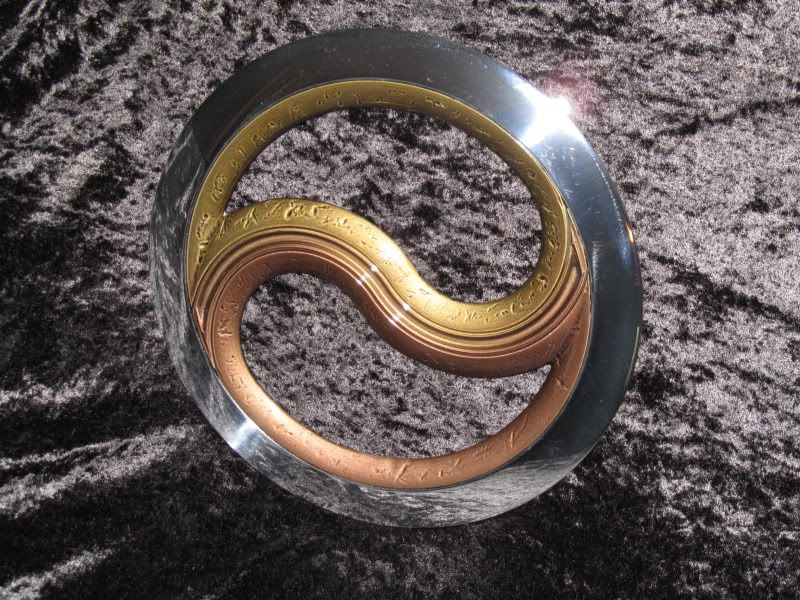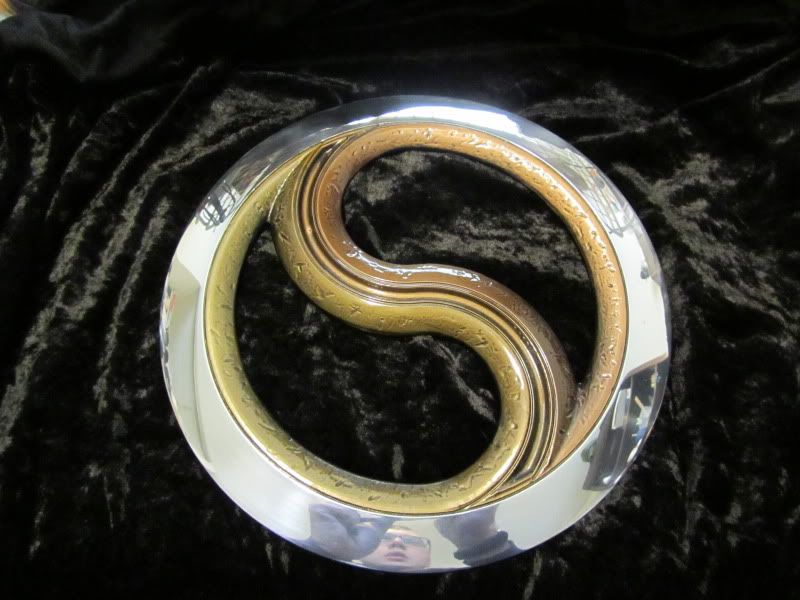 Last edited: