Hi all,
Prop Store recently opened a new auction of original hand-drawn sketches from original Star Wars artist Nilo Rodis-Jamero. I'm sure many RPFers are familiar with Rodis-Jamero's work -- he was hired on ESB as the assistant VFX art director, and went on to be costume designer for ROJ, in addition to working on all the early ROJ concepts alongside McQuarrie and Johnston.
I first met Nilo several years ago when working on my Star Wars Costumes book and his stories, memories, and theories on approaching design are always fascinating to hear.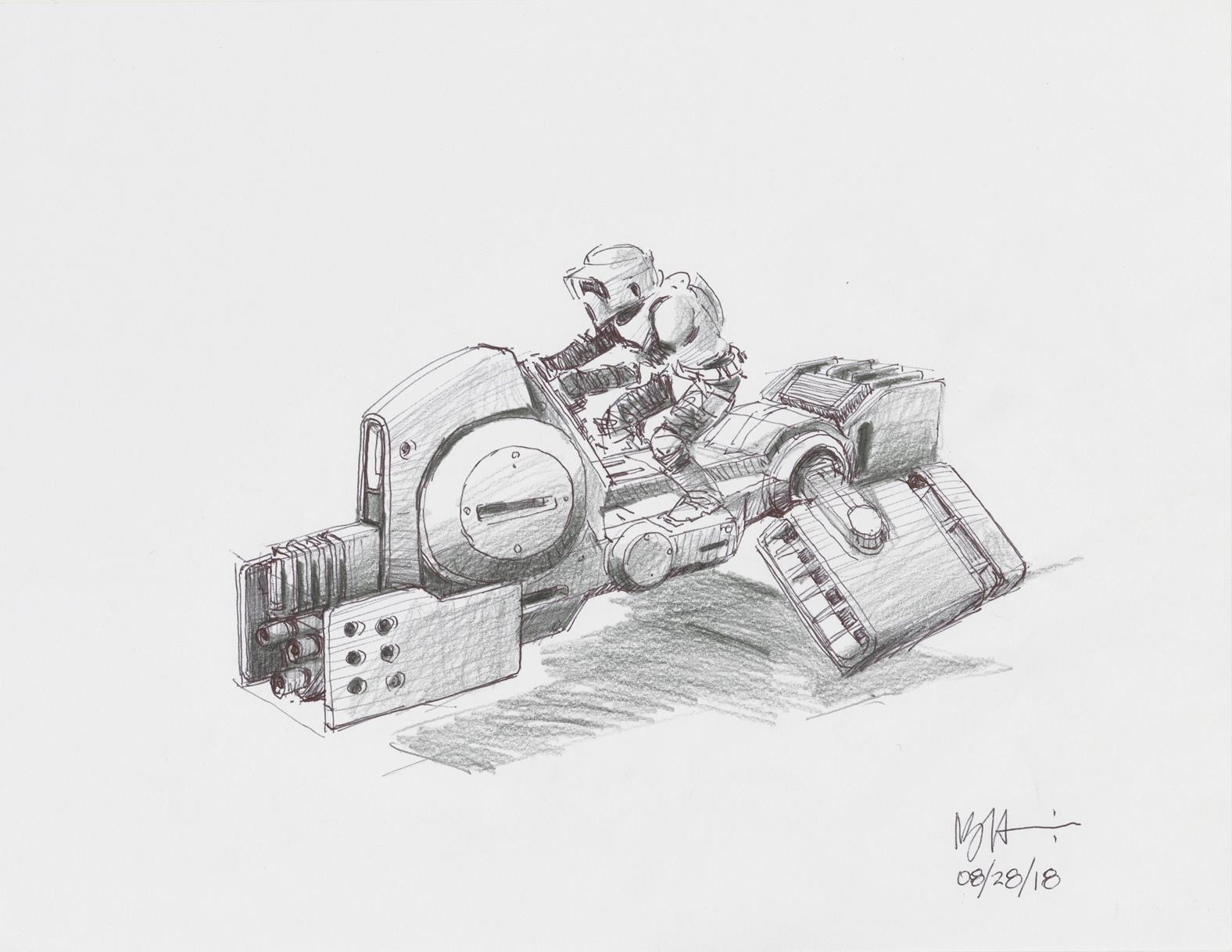 This collection of recently-done sketches was the first time he has "revisited" the world of SW since his time on the OT. The works are stunning in person -- really invokes memories of looking through the original Star Wars Sketchbooks from the OT era. Take a look!
Nilo Rodis-Jamero Online Auction
And read an interview with Nilo about this artwork here:
INTERVIEW WITH NILO RODIS-JAMERO, Part I
Best,
Brandon