Hey all I am in need of some advice to fix a screw up of mine. I have a problem with paint, adhesion and masking. I have been finishing up the paint on the shells for my outlaw caster gun and am running into probably beginner mistakes.
3d printed PLA that was sanded and puttied to smoothness.
Primed with mr surfacer 1000 black.
Then Alclad gloss black base. Then used Alclad Klear Kote.
Createx airbrush color for the base, Then used Alclad Klear Kote.
masked, createx airbrush for the detail.
disaster.
The masking was a mix of vinyl and tamiya tape. the vinyl was apparently to strong of tack but I tested it on two earlier pieces to see if it was going to be a problem and they were fine and if it was just screwing up the layer i just painted I get that``. What I don't understand is that the acrylic didn't bond all that well to the clear coat layer, but that is what its there for. Why is the the paint ripping all the way to the gloss layer. What is causing this to not bond properly, this is what alclad recommends for doing what I'm doing and it paints fine but once I mask and remove its obvious that I never really adhered but just made a "shell" considering I still want to use the Createx colors as my topcoats to fit with my prop, what should I be using. help!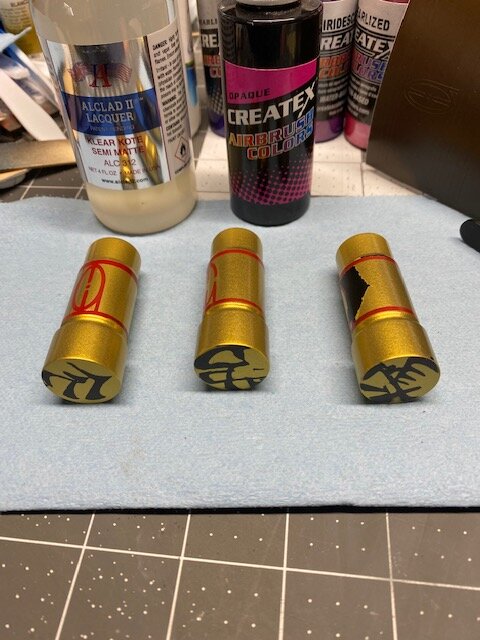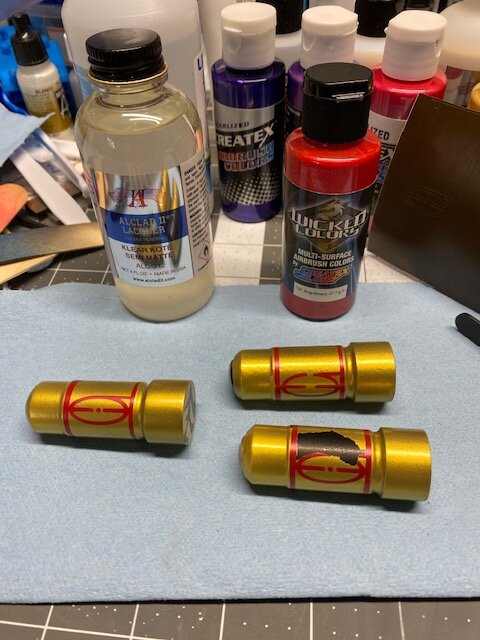 back decals got mangled one ripped paint to the gloss.
Hard to see but the vinyl ripped the whole bottom purple off.
This is ripped all the way to the gloss