Sr Member
RPF PREMIUM MEMBER
Hi everyone.
This is my first foam helmet build of any kind. I think it turned out pretty well, however, during the making of it I realized that...
...my ears sit strangely low and far back on my head. Maybe this is why I've always been told that my ears look "off."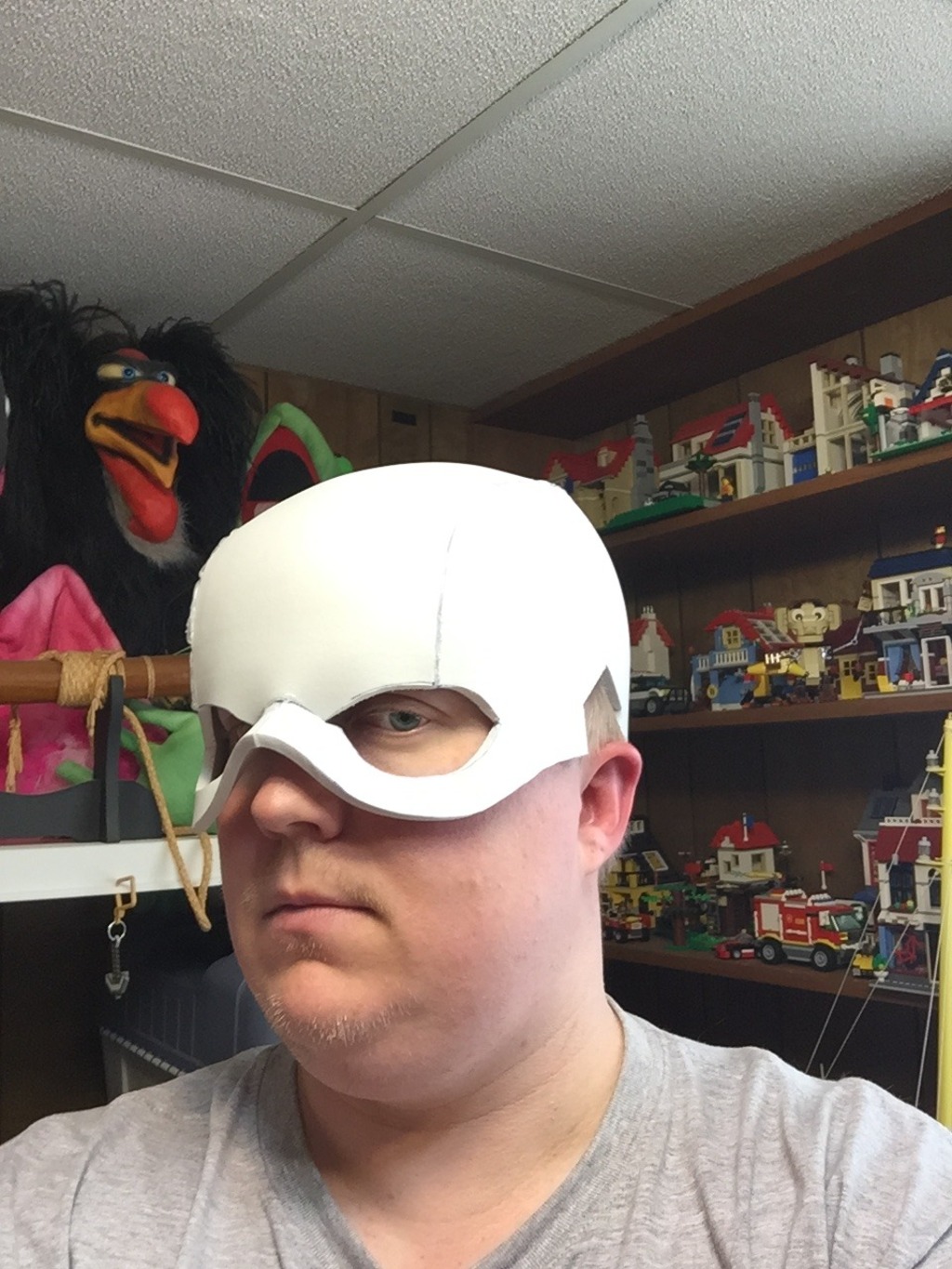 Anyway, as you can see the ear arches are off. The thing is, the helmet fits me very well. The top of it rests lightly on the crown of my head. The front and back fit pretty much perfectly. Since those pictures I've formed the front to fit my face even better. Basically, the helmet fits like the proverbial glove.
Due to how well it fits, I don't want to make the helmet any larger. I will probably try making it bigger by 10% just to see how that goes, but I think that will ultimately look too big overall, and I'll be back to this general size.
I have also thought about bringing the sides down a bit, but I think that will look a bit odd, as it has the lines and aesthetic that I was hoping for already, as I wanted it to look kind of like a "half helmet."
It also seems that if I moved the ear arches back, that would also look quite a bit off as they'd look like they were too far back on the helmet.
I have designed the helmet to go with a cowl, as my costume will use the cowl. With the cowl on, it kind of hides the strange locations of my ears...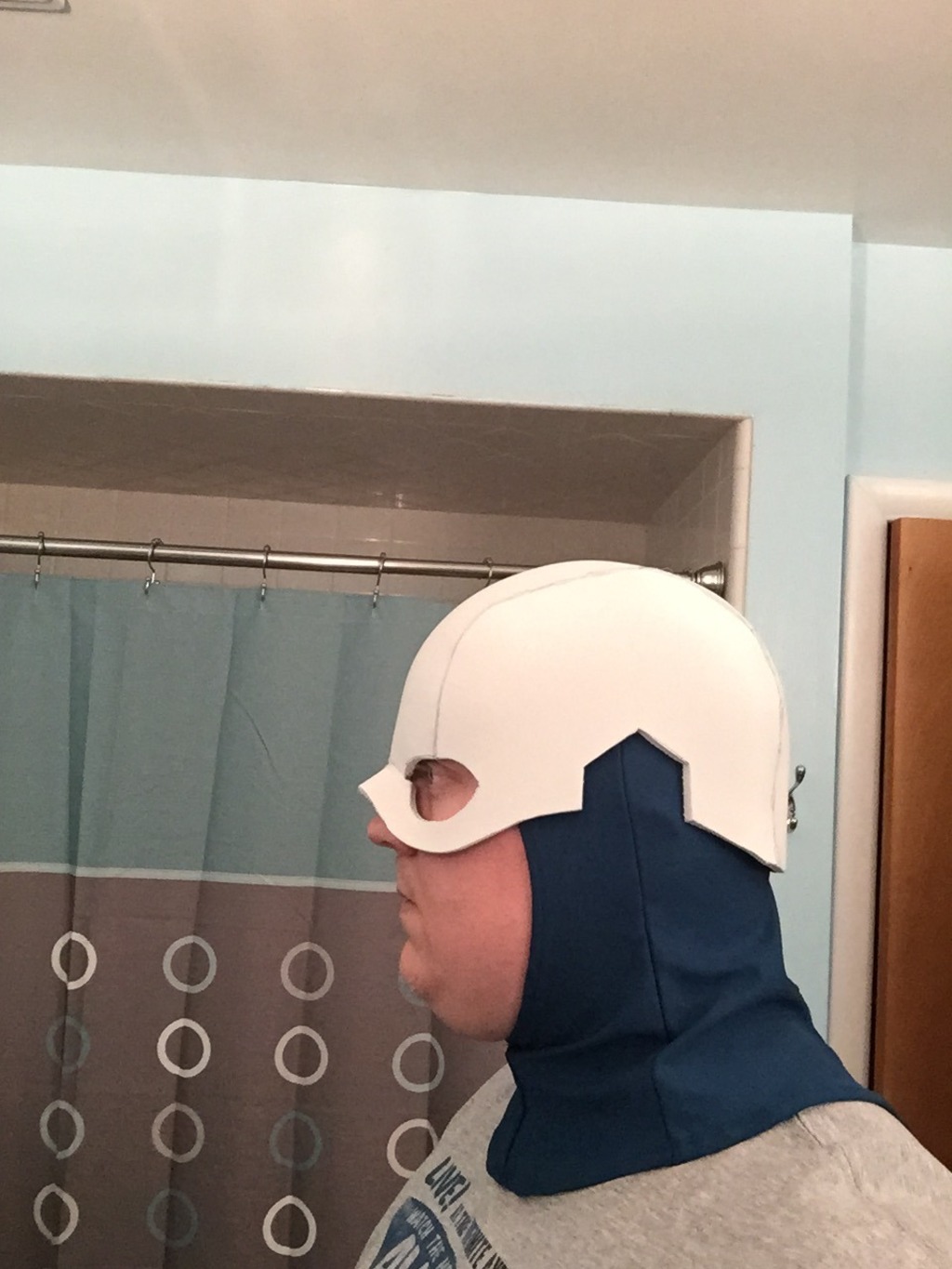 So, I'm looking for any input here. If the helmet fits the way I want, then changing the size seems out of the question. Would moving the ear arches back and down a bit look really off? It seems to me that it would look a bit odd.
If I'm planning on wearing the cowl, is worrying about any of this just unnecessary?
Thanks!
Jeff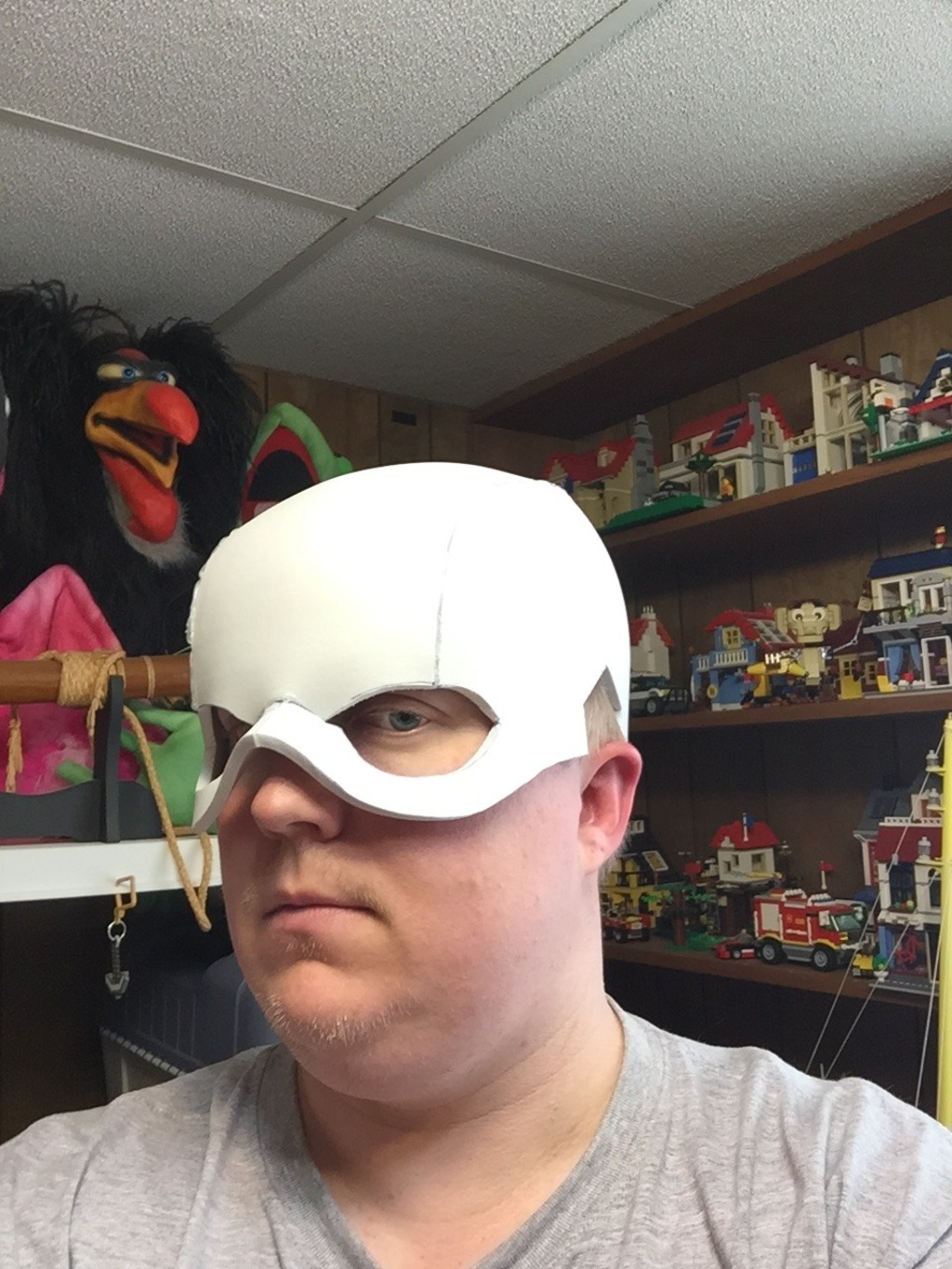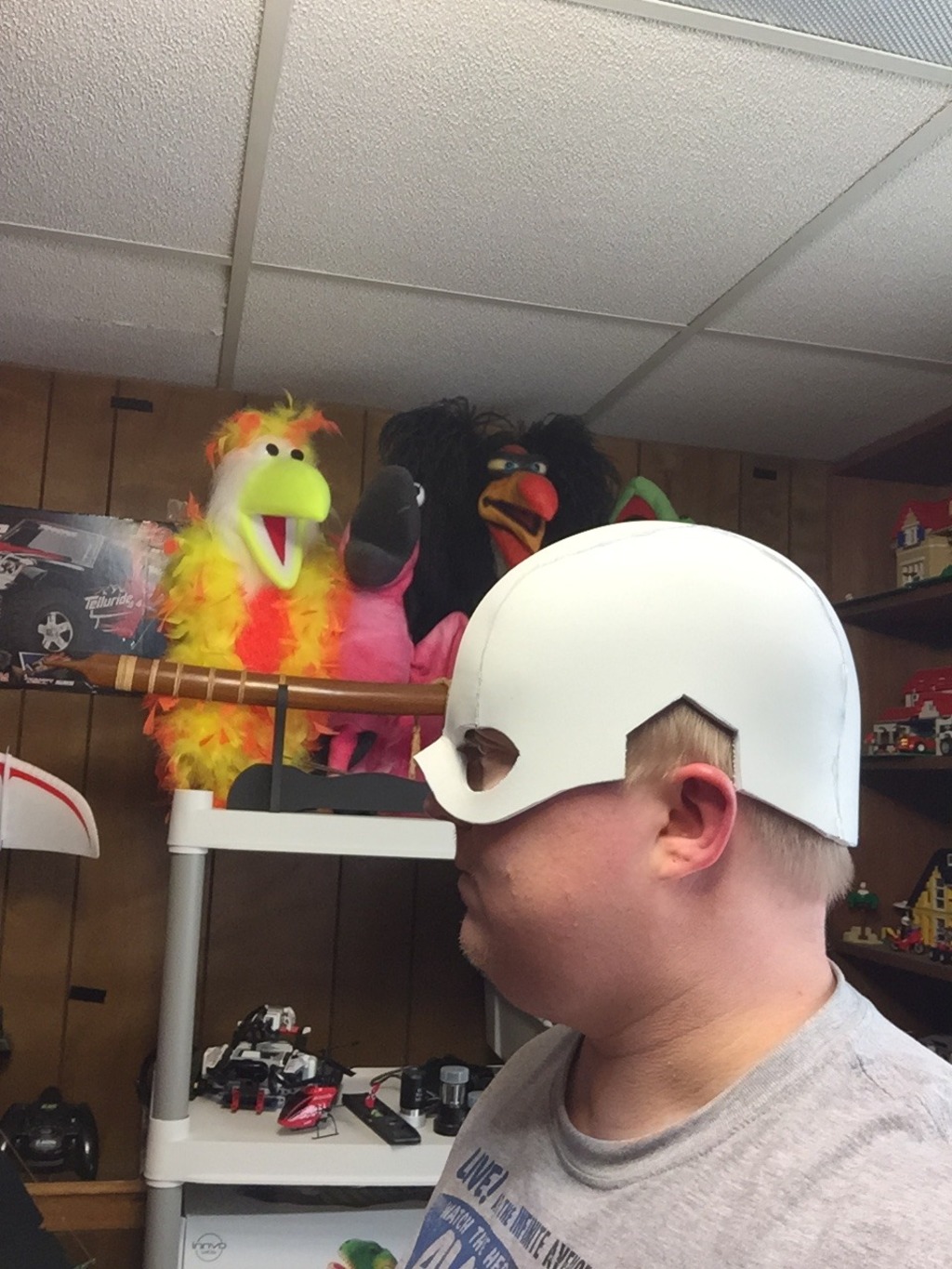 Last edited by a moderator: