Been contemplating what to use my Jedi Starfighter ace patch that I got in my The Jedi Path book. So I pulled out my old flight suit tonight and started randomly assembling things.
Here's the patch
Here's the rest of it.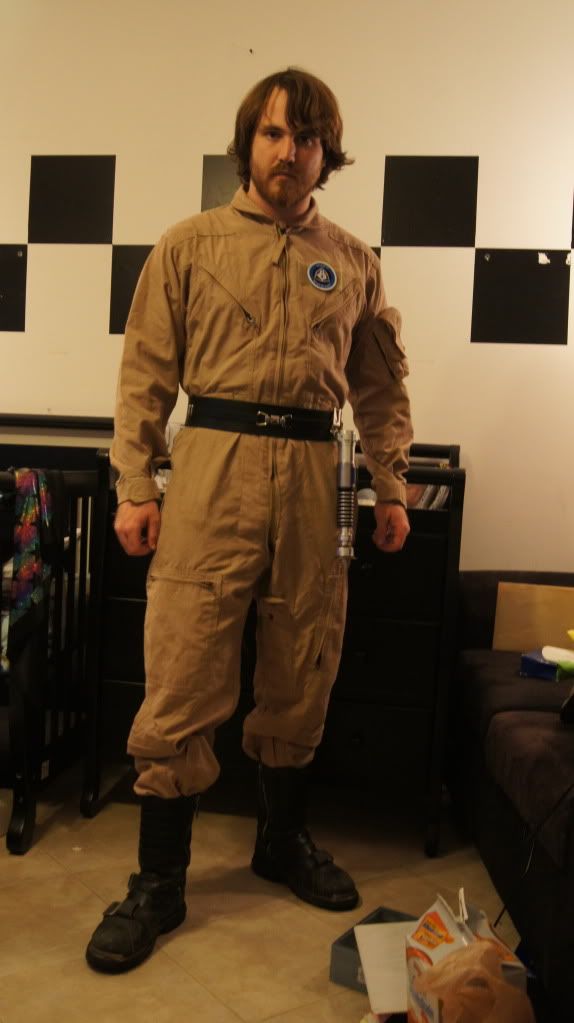 Okay so I know what some of you may be thinking... It's missing something, and it looks kind of ghostbuster-ish. So does anyone have any suggestions for something I can do to Star Wars it up so to speak?